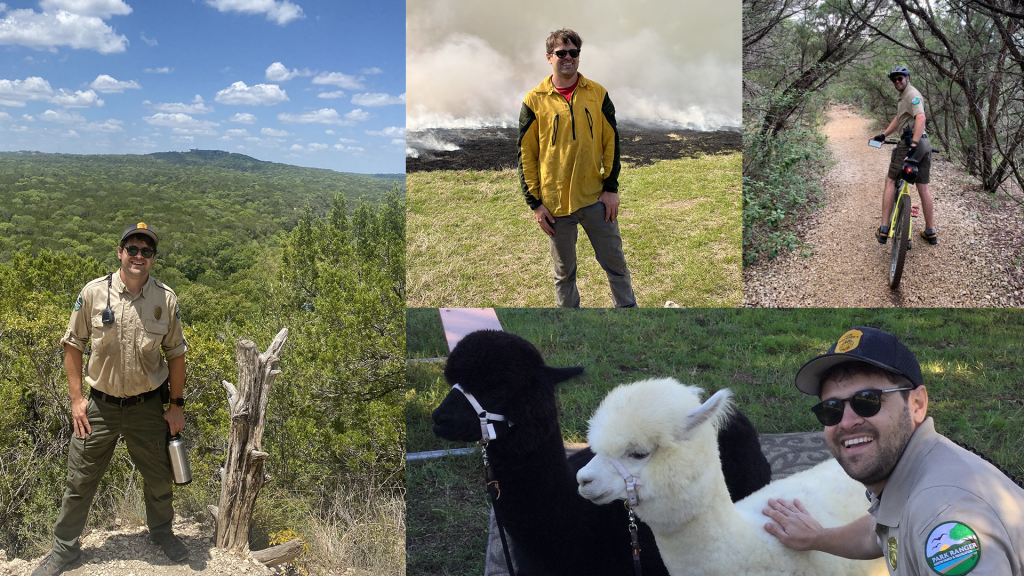 Hello, my name is Cameron Neagli. I'm from Houston, TX and moved to Austin in 2017. I graduated from Texas State University with a B.A. in History and Political Science in 2019. My career in the outdoor industry began when I worked on an AmeriCorps trail crew with Texas Conservation Corps, where we built and maintained trails at TPWD State Parks.
I joined Austin Parks and Recreation in October 2018 as a nature-based activity specialist at Camacho Activity Center. At Camacho, I led various outdoor activities for youth and senior programs—hiking, biking, kayaking, etc. I also helped maintain the fleet of 60+ bikes and was a coach for the high-school mountain bike team. In 2021, I worked a seasonal position in Oregon with the Pacific Crest Trail Association, leading AmeriCorps crews and volunteers on trail maintenance projects. Later that year, I also worked at TreeFolks on a seasonal tree planting crew where we planted over 16,000 trees on city-owned land along Onion Creek. In 2022, I began working for the Austin Fire Department's Wildfire Division on the fuels mitigation crew, constructing shaded fuel breaks to reduce the risk of wildfires on city-owned.
In June 2022, I returned to the Parks and Recreation Department as a Park Ranger I. My favorite thing about being a ranger is helping foster a community that understands the importance of public parkland and works together to make parks a better place for all. I enjoy sharing with the community ways they can take care of their parks—from scooping their dog's poop to picking up litter. I also enjoy being able to develop and lead recreational and education programing. We can also assist Austin Parks and Recreation's Recreation Centers in their programing and work with other City of Austin departments on various projects. I'm excited that I'm still able to be a coach for Camacho's High School Mountain Bike Team as a ranger and attend the Saturday morning practices and races in the spring.
Outside of work, I enjoy road and mountain biking; board games; camping; country music; playing Nintendo Switch; and learning about history. My top three areas of interest as a ranger are: trail maintenance, local history, and bicycle related recreational programs or patrolling.
#meetaranger #austinparks #parkranger #atxparkrangers