Net-Zero Hero: Sharon Mays
I'm helping make Austin Net-Zero by walking more and driving less.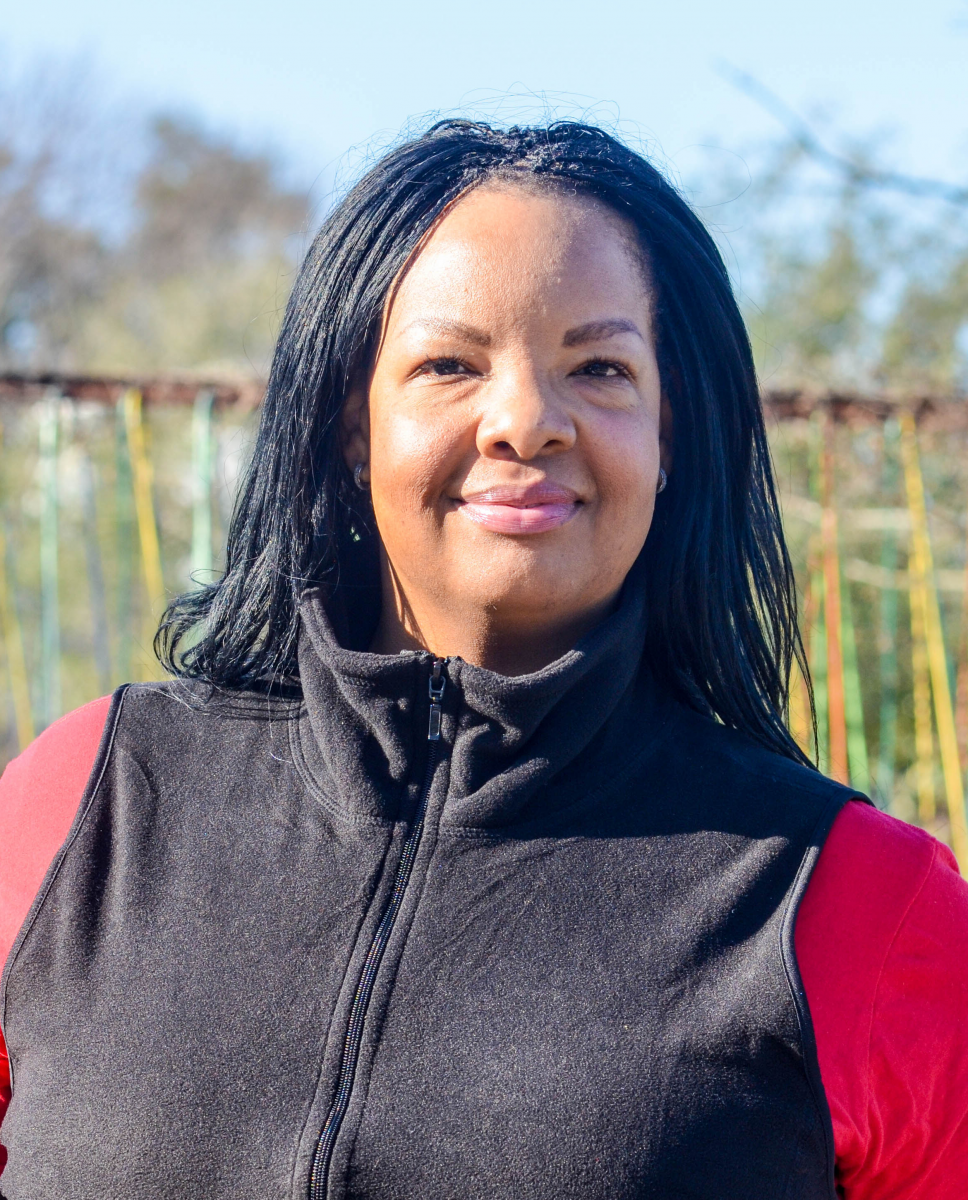 Austin is green and we all want to keep it that way!
As a community, we're committed to reaching the target of Net-Zero greenhouse gas emissions by 2050, which will ensure a safe, healthy, vibrant Austin for many years to come. Here's the story of how one person can make a difference.
Meet Sharon Mays, owner and founder of Baby Greens. She also serves on the Austin/Travis County Sustainable Food Policy Board. Sharon contributes to Austin's Net-Zero goal in several ways, including choosing to walk more and drive less. We spoke with Sharon on how she does it, the benefits and challenges, and what advice she has for others looking to contribute to Austin's Net-Zero goal. Read more below. 
How did you do it?
At the beginning of the year I made a few lifestyle changes – mainly to keep my body fit and able to do all the things I want it to do as I get older. But I also wanted to add more joy to my life and fewer joyless activities – like driving.
I decided that if I had to travel somewhere that was a mile or less away I would walk instead of driving. The grocery store is really close to my house and my garden plot at the North Austin Community Garden is about a 5 minute walk away. I actually looked things up on Google maps to determine the distances of some of my other regular trips. Target is 1.6 miles away and the restaurant that I'm opening is only 2.5 miles away. I found that walking to those places was about the same as the distance I would "walk" on the treadmill at my gym. I decided that it would be more fun to spend time outside, connecting to the world around me. So it was a pretty easy change to make. And last year during SXSW, I logged 40 miles on my FitBit just walking the short distances between venues!

Have there been any unexpected benefits?
Less impulse shopping – if I have to carry it home, I'm less likely to give in to temptation! But seriously, when I started walking more, it was mainly to be more active and fit. Actually, it's provided so many good things for my mental health – to slow down, feel the sun, and smell the air. It's the best part of my day!
What's been the toughest part?
Car AC feels really good on 100 degree days! And you do have to make time for it – it's just time better spent than being aggravated by traffic.
What advice do you have for others?
Think about the time that you schedule to work out in a gym and incorporate that time into your daily lifestyle instead. Remember, short walks really add up and can change your life in more ways than you intended or imagined. Once you start, you won't want to stop!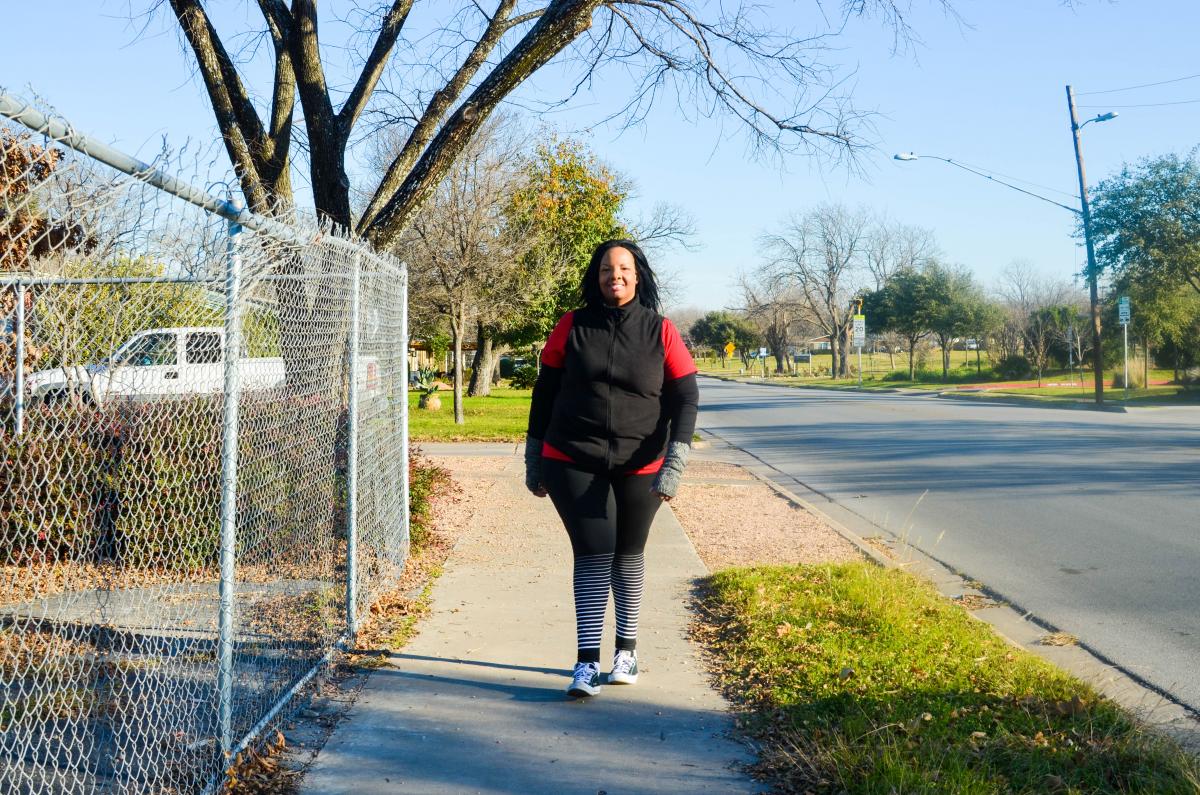 ---
Make your Impact
| | |
| --- | --- |
| | Eliminating half of your car trips through biking, walking, or public transit can reduce your personal carbon footprint by over 30%.  |
To learn more about Austin's Net-Zero Goal, view the Community Climate Plan.
Share your Net-Zero contributions with us on Twitter or Facebook and use #NetZeroHero. If you know a Net-Zero Hero who should be recognized for their efforts, send your nomination to sustainability@austintexas.gov.