[RE]verse Pitch winners create furniture from recycled materials, to benefit affordable housing in Austin
By: Max McCready
re:3D co-founders Samantha Snabes and Matthew Fiedler met while working as contractors for NASA, helping communities in need through Engineers Without Borders. While traveling with the program, they met aspiring entrepreneurs with great ideas, but limited access to affordable materials or startup funds. To empower these underserved communities worldwide, Snabes and Fielder founded re:3D in 2013, creating affordable, large-scale 3D printers for under 10 percent the cost of its competitors.
Fast forward a few years and in 2018, Snabes and Fiedler entered and won the [RE]verse Pitch Competition, a social entrepreneurship competition hosted by the City of Austin and community partners. But what was their winning idea? Using recycled plastic from local identification card manufacturer HID Global to create furniture.
After winning [RE]Verse Pitch, Snabes and Fiedler used the prize money to buy a new, industrial plastic grinder known as Gigabot X for re:3D. At the same time, they struck up a partnership with William Stockton, Vice President of Retail for Austin Habitat for Humanity ReStore and 2019 [RE]Verse Pitch Competition judge, and were able to install their grinder at the ReStore and started to build their line of 3D printed furniture.
Two years after re:3D's [RE]verse Pitch victory, they and ReStore released their line of printed furniture which included benches, chairs and coffee tables. The items were auctioned off at ReStore, with all proceeds benefitting affordable housing in Austin.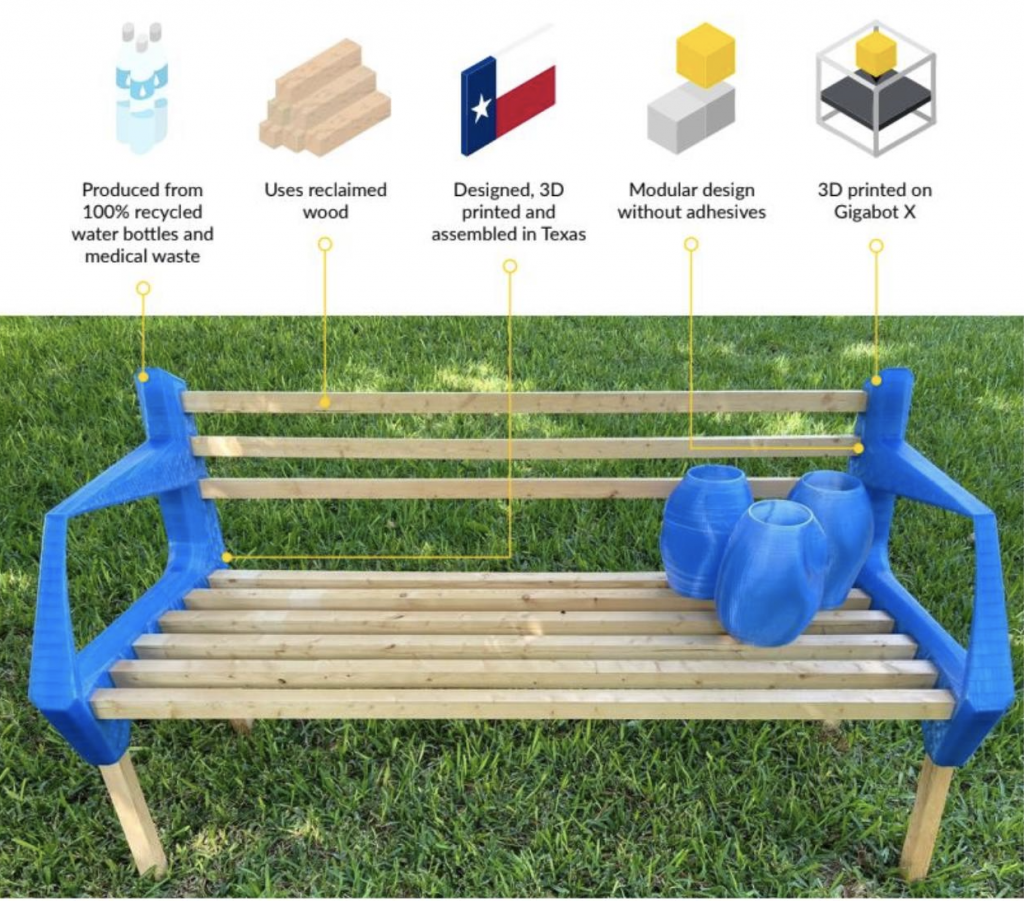 Now, re:3D hopes their technology can benefit communities around the world by offering a way for communities to create products at minimal cost, all while reducing waste and promoting a circular economy.
See what creative and zero waste ideas come out of this year's [RE]Verse Pitch Competition and consider tuning in to the Opening Pitch event on February 2.