This year, resolve to reduce single-use plastics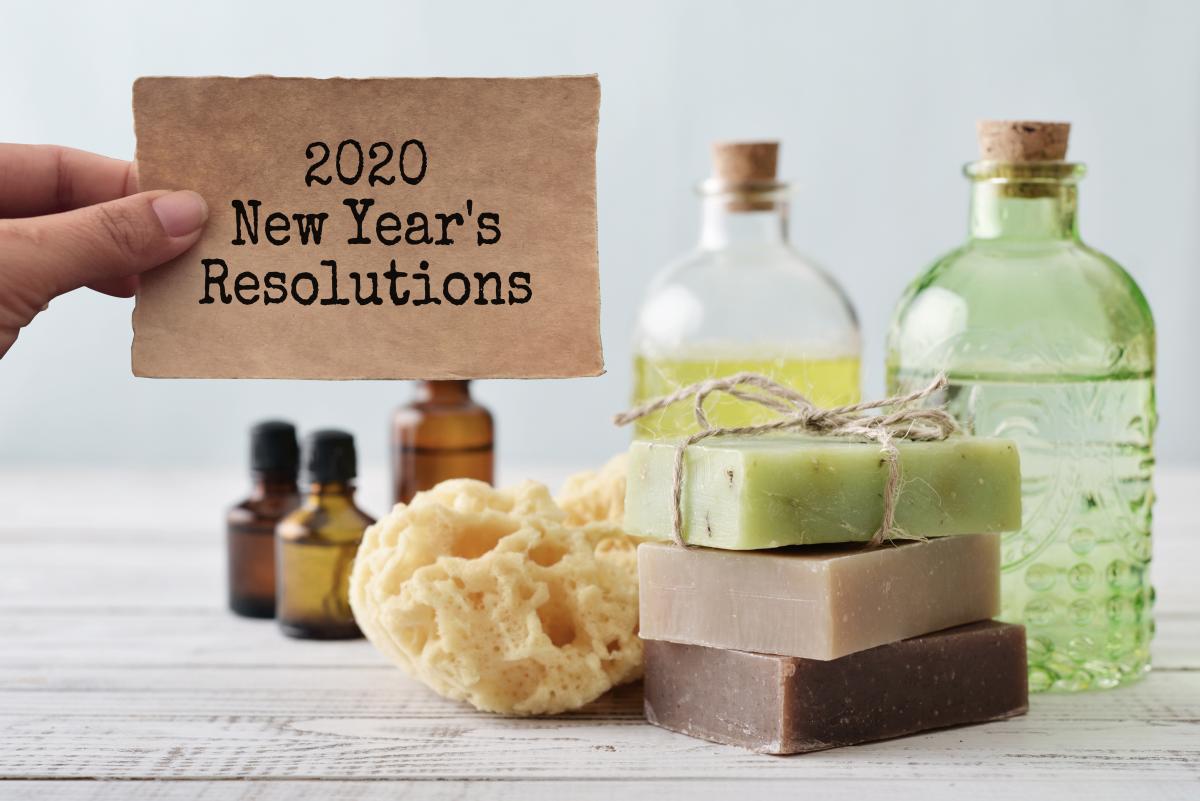 By: Valerie Vines and Bailey Grimmett
It's been more than a year since the City of Austin joined the New Plastics Economy Global Commitment. Austinites and businesses have worked together to decrease the amount of plastic and other single-use items used each day. To that we say, "Kudos!"
Let's look beyond plastic straws and toward the year ahead. We found even more opportunities to make a difference by keeping plastics from overwhelming our City and our seas. Here are some New Year's resolutions we can all make to reduce single-use plastics in order to contribute to Austin's commitment in the New Plastics Economy and help the City reach its Zero Waste goal by 2040 (t-minus 20 years to go!).
Buy products, without plastic
Have you ever visited the bulk section of your local grocery store? If not, take a peek on your next trip. You'll find that many items you regularly buy pre-packaged are offered in bulk. This means you get to decide the quantity you take home, purchasing only what you need. Plus, you can help reduce the need for plastic (and other) packaging by bringing reusable containers to fill. You could save money too, since bulk products are often less expensive.
If you do decide to buy items from the shelf, seek out products packaged in alternative materials. Sauces in glass jars, eggs without Styrofoam cartons, beverages in aluminum cans and pasta in cardboard boxes are all good options.
Put in place a personal care routine, without plastic
Many bath products are sold in plastic bottles. You can ditch those containers by buying shampoo, conditioner and soap in bar form. Bars tend to offer more washes than their bottled counterparts, so you may even save some green while forming greener bath habits.
Look for natural alternatives to plastic products. Real loofahs, bamboo toothbrushes and silk floss are great choices.
Play the refill game. You can reduce waste in the bathroom by joining a shaving subscription club and buying deodorant sticks that can be refilled.
Be the life of the party, without plastic
Instead of solo cups and plastic silverware, try renting items from the Austin Dish Lending Library. If you have access to composting, BPI-certified, compostable items may be a good option for your next party. You may also find it cost-effective to visit thrift stores and put together a set of party dishes to have on hand.
As the saying goes, all that glitters is not gold. Meaning all that glitter donning your favorite party décor is harmful to our environment. The pieces of microplastic that make up glitter can end up in waterways, get ingested by animals and end up in our food system. Alternatively, try paper confetti to add some color and flare to your affair.
In addition, wrapping paper made of glitter and other foil materials can't be recycled in Austin. Instead, use cloth, posters or newspaper to wrap your gifts.
Thinking before purchasing is the best way to make a difference in reducing plastic use. When we choose to buy products with reusable materials and packaging, our dollars support businesses that focus on the planet. This new year, let's take a major step in reducing plastic waste and moving the dial towards Zero Waste.