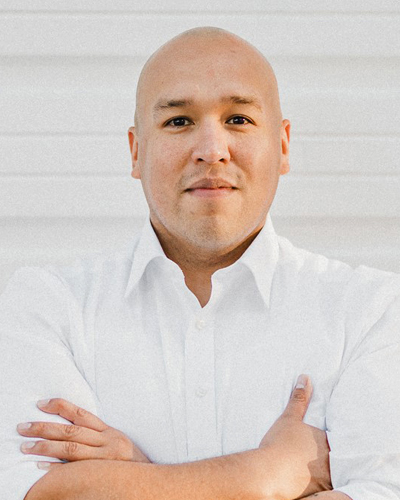 Council Member José Miguel Anwar Velásquez is a community activist, thought leader and proud son of Austin. 
He was raised in East Austin with his three siblings, by a hardworking, tenacious single mother who instilled in him a commitment to service and the heart to fight for his community. José's mother worked two and three jobs to keep a roof over their heads and food on the table but still found time to serve their community. Through her example, José learned that hard work and service to others was the only way to navigate life.
José went to work at age 11 in a local panaderia to help his mother with bills. That same year he wrote his first petition to help a classmate out of an unsafe environment. José has not quit working or serving his community since. 
José is a proud Metz Cobra, Martin Eagle, Austin High Maroon, and Huston Tillotson Ram.
He has served on numerous boards and commissions including; Greater Austin Chamber of Commerce, Latinitas Austin, East Austin Conservancy, City of Austin Hispanic / Latino Quality of Life Commission and the Mayor's Anti-Displacement Taskforce.
Committees
View the Committees of Council list here.
District 3 Data
Learn more about the district that Council Member Velásquez represents.