Upcoming Engagement: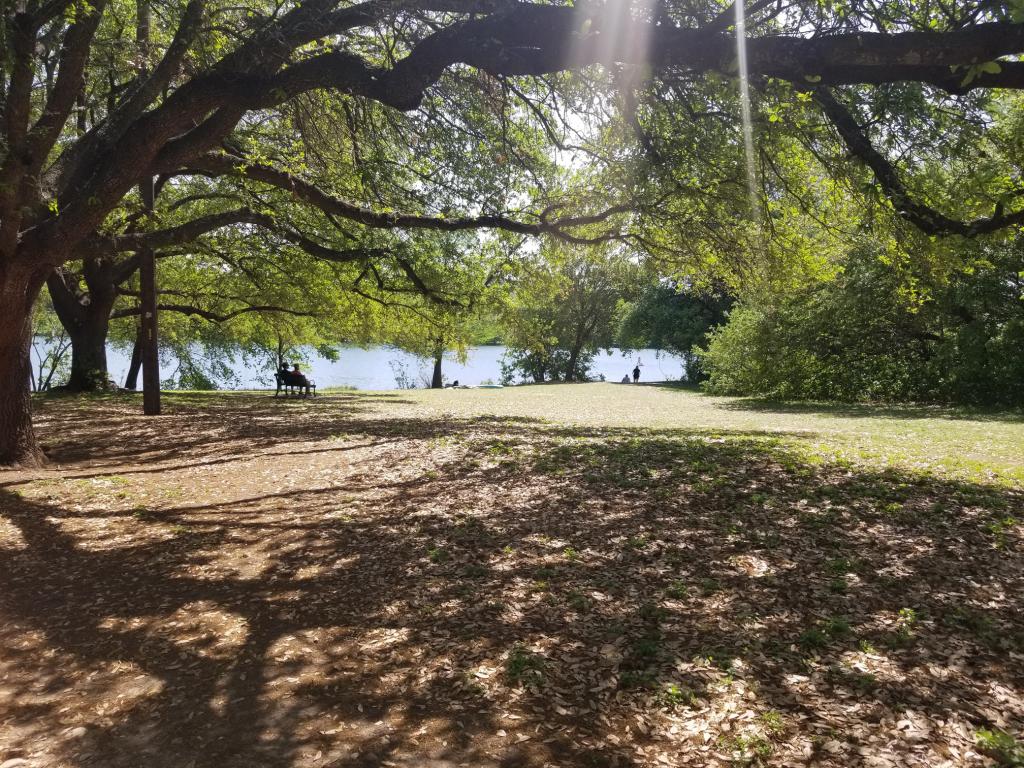 History
The Holly Project with TTF is located just west of the decommissioned Holly Power Plant at Festival Beach, adjacent to the lagoon and baseball fields. The area is located in the East Cesar Chavez and Holly Neighborhoods, home to generations of Hispanic/Latinx residents who have worked to preserve the area's character and its culturally historic sites. A significant achievement for the community has been the recognition by the U.S. Department of the Interior designating the Tejano Music Legends Trail as a National Recreation Trail. The trail showcases many historic and cultural sites that honor Austin's Latino musical legends from the 1940s and 50s. The other trail, the Ann and Roy Butler Hike-and-Bike Trail at Lady Bird Lake, is a major connection to other cutlurally significant spaces nearby.
Project Description and Objectives
Working with the community, PARD and TTF expect this project to provide area residents and visitors an ADA accessible realignment of the Trail along the waterfront with an expanded view and use of the water for fishing or recreation, include the restoration of the wetland habitat along the shoreline, decking under the heritage oaks, and parkland improvements with gathering space that meet the community's needs.
Anticipated Schedule
Phase 1: Gathering Data April to July 2019
Phase 2: Design Period August 2019 to August 2021
Phase 3: Fundraising, Design Revisions, Permitting Fall 2021 to Winter 2022 (anticipated)
Community Engagement
Community Meeting #1: Open House
Camacho Activity Center
35 Robert T. Martinez, Austin, TX 78702
June 8, 2019, 10 a.m. to noon
Community Survey #1 Results (PDF): open from June 8 to July 5, 2019
Community Meeting #2: Open House
Camacho Activity Center
35 Robert T. Martinez, Austin, TX 78702
December 7, 2019, 10 a.m. to noon
Community Meeting #3 (Virtual)
July 24, 2021, 6 p.m.
Additional Engagement
April 2019: In-depth interviews with community leaders
April 29, 2019: ETLNCA Town Hall, 6 p.m.
May 18, 2019: Project Kick-off Event at Camacho Activity Center, 9 a.m.
June 12, 2019: Festival Beach Community Garden Group Presentation, Terrazas Branch Library, 6 p.m.
June 15, 2019: Tabling Intercept Activity at the Trail, 8 to 10 a.m.
June 19, 2019: East Cesar Chavez Neighborhood Contact Team - Group Presentation, 3 p.m.
August 1, 2019: ETLCNA Neighborhood Meeting, 6 p.m.
Funding and Resources
Funding is provided by The Trail Foundation's Corgan Canopy Fund.
Contact
For questions about this project, please contact Christine Chute Canul by email or phone at (512) 974-9515.