City of Austin
FOR IMMEDIATE RELEASE
Release Date:

---
The iconic Barton Springs pecan tree, "Flo", has been diagnosed with the wood decay fungus Kretzschmaria deusta, also known as brittle cinder fungus. This disease weakens roots and wood at the base of the tree and has been known to cause whole tree failures in trees that otherwise look healthy.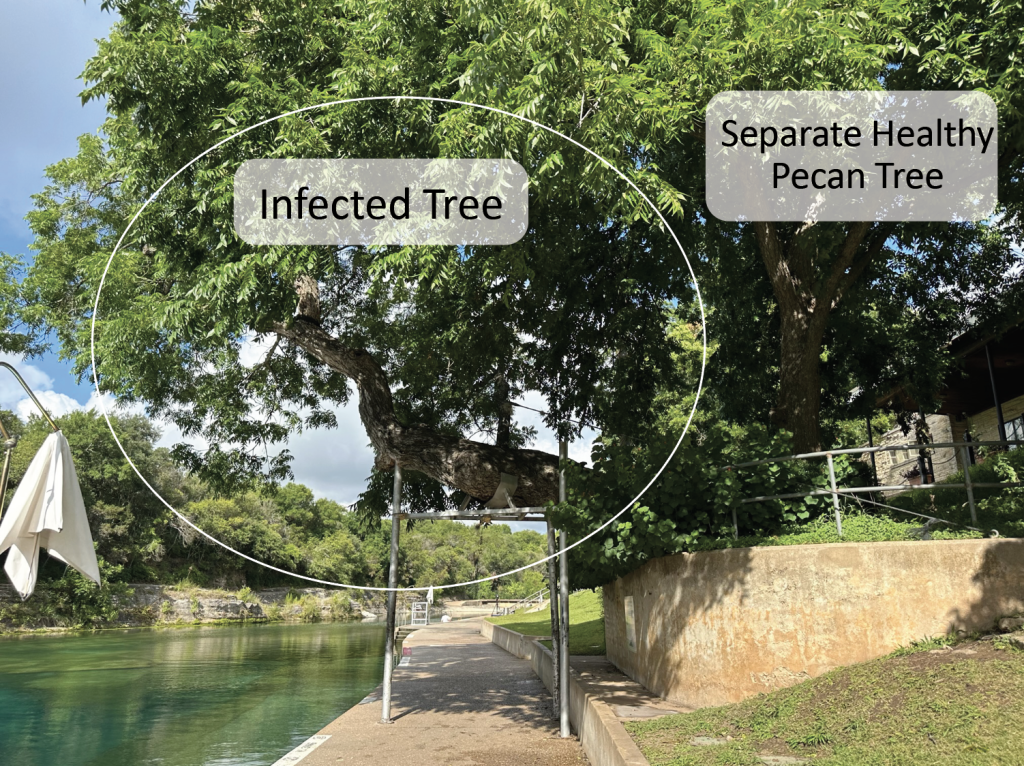 On July 6, 2023, Austin Parks and Recreation Department (PARD) staff, during a regular inspection of the tree, noticed a fungal fruiting body at the base of the tree. A sample was sent to the plant diagnostic lab at Texas A&M for analysis. 
On August 15, 2023, PARD received results confirming the diagnosis of brittle cinder fungus. Following this diagnosis, the Department contacted three independent Certified Arborists to provide a follow up inspection and independent professional opinions to help guide management decisions. The initial independent report is expected within a week and additional reports should follow within 1-2 weeks.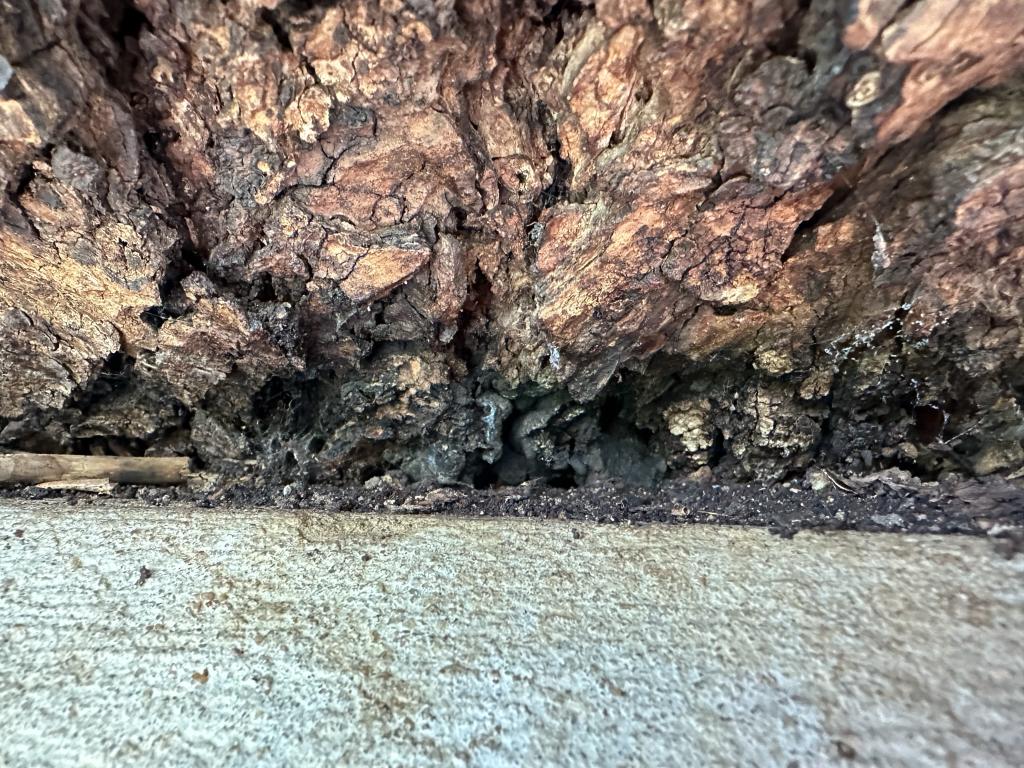 As a precautionary safety measure, access around the tree will be sectioned off from pool users. If removal is the prudent and necessary outcome, the Department will work to ensure there are opportunities for individuals to honor the tree and options to memorialize this iconic tree through creative reuse of remaining intact wood.
Information and updates will be posted to austintexas.gov/BSPtree.