City of Austin
FOR IMMEDIATE RELEASE
Release Date:

---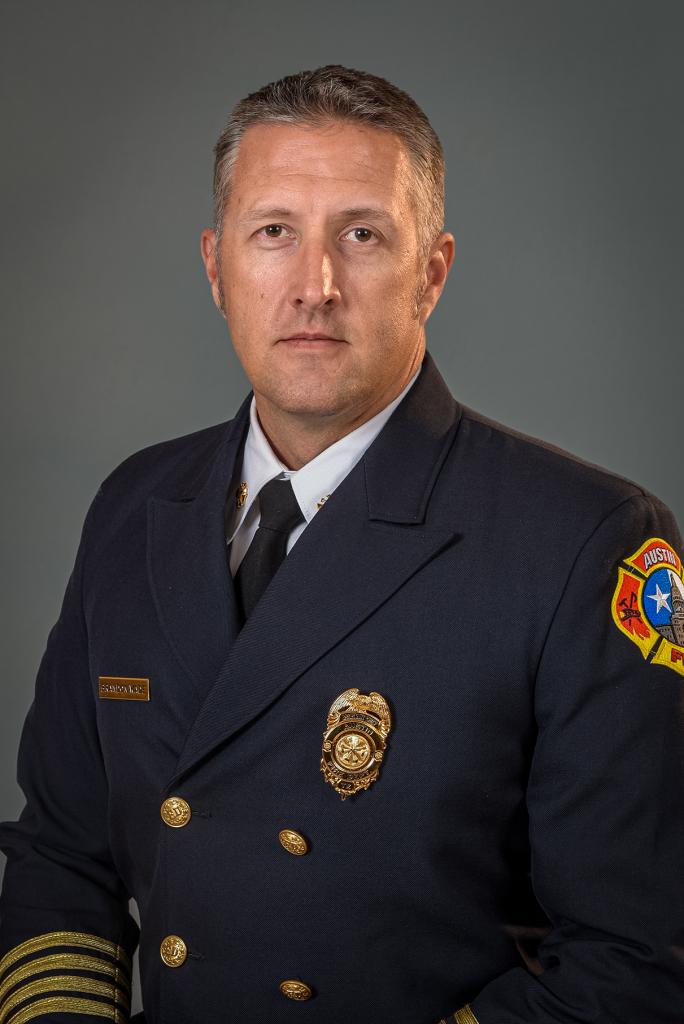 Chief Wade—who currently serves as the Assistant Chief over our Operations' and Logistics' sections—has more than 24 years of experience at the Austin Fire Department; he has served at every rank throughout his career. Chief Wade has experience at the helm of Communications and Dispatch, Special Operations, Medical Operations, Technical Response, Water Rescue, Recruiting, and Fleet Management. He has also supervised the staffing of our participation at the Austin/Travis County Emergency Operations Center during both emergent and large-scale planned events, including Presidential visits and regional flooding. 
Chief Wade has served on numerous committees, both within the department and across the region, and is a featured presenter at national fire and leadership conferences. Additionally, he is a contract instructor with the Texas State ALERRT Center for active attacker response.
In addition to his tenure with AFD, Chief Wade has served with Texas A&M Texas Task Force 1 (FEMA/State Urban Search and Rescue) since 2013. Because of this service, Chief Wade has deployed on numerous disaster missions across both Texas and the United States, serving in a variety of roles, including Area Command during wide-scale flooding. He has also served as the Training Coordinator for the Oak Hill Fire Department, supervising the in-service training program for that organization.
Chief Wade has an Associate of Applied Science degree in Fire Science Technology from San Antonio Community College and a Bachelor of Science degree in Emergency Management from West Texas A&M. Chief Wade holds multiple fire and special operations' certifications, including Firefighter Master, Fire Instructor III, Fire Officer 4, and Structural Collapse Technician 2. 
Chief Wade has received several awards, including the department's Medal of Honor. He has also received AFD's Medal of Merit, Meritorious Service, Distinguished Service, and Purple Heart awards, as well as multiple Phoenix awards, Unit Citations, and Campaign awards. He is also the recipient of a Heroism award from both Firehouse magazine and the local VFW.
Chief Wade is expected to be formally confirmed by the Corpus Christi City Council tomorrow and will start his new position there in May. 
(Photo credit: © Austin Fire Department/Chris Wilkinson)