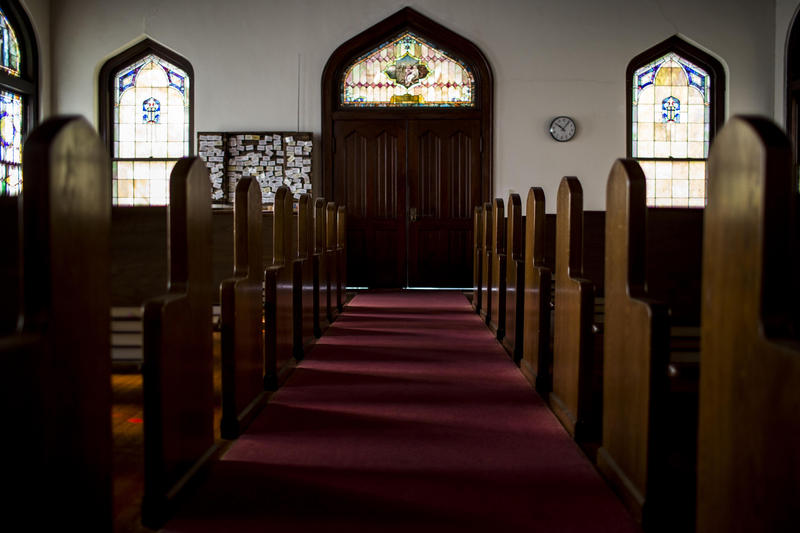 Within the City of Austin, the need for spaces for artists to work, rehearse, and perform has reached critical levels over the past few years.The tremendous growth fueling the city's rapidly growing economy has caused a dramatic increase in rents in the spaces that local artists have traditionally used for their work.
With the help of a new program from Philadelphia-based
Partners for Sacred Places
,
the City of Austin aims to assist local artists of all disciplines in finding creative homes within unused spaces of local churches, mosques, synagogues and other houses of faith. The
Arts in Sacred Places
program creates mutually-beneficial space sharing relationships between artists and diverse congregations with space to spare and who would like to rent to artists.
98% of surveyed Austin artists see an urgent need for creative space.
85% of surveyed Austin artists are receptive to associating their work with a sacred place.
40% more artists responded to our survey in Austin than any other city in the study.
Sacred space = Community space - and artists expand that definition.
Artists steer clear of mortgages and facilities management.
Sacred Places tend to charge below market rates.
Sacred Places in Austin are the most open (of the surveyed cities) to supporting artists.
Artists and congregations can work together to stabilize cultural diversity within Austin's changing landscape.
To learn more about how you can benefit from this program, please contact Lynn Osgood at losgood@sacredplaces.org.
Image: Austin Congregational Church
Courtesy Gabriel Cristóver Pérez / NPR