Founded in 2015, the ATX+PAK Entrepreneurship program connects entrepreneurs, investors, influencers, and educators in Austin's thriving startup community to their counterparts in Pakistan's emerging innovation ecosystem centered in Lahore to facilitate sustainable economic growth. The U.S. Embassy Islamabad funded program, has reached more than 2,500 entrepreneurs, investors, and educators.
The initiative is the catalyst for more than a dozen revenue generating commercial partnerships, new businesses, business expansions, and educational partnerships between Austin and Pakistan.  The first program of its kind in U.S., the model has also been successfully scaled in Egypt (ATX+EGYPT) and Detroit (D2PAK). 
The most recent programming tracks are: Fashion Forward Initiative (FFI) focused on increasing fashion and textile related trade activity between the U.S. and Pakistan and the Global Market access program (GMAP) focused on helping growth stage companies scale their businesses into the U.S. via Austin.
---
Global Market Access Program (GMAP)
---
An advanced business development program designed to identify ten (10) high performing Pakistani companies ready to scale up their business at home while expanding their operations internationally, with a particular focus on U.S. markets as part of a strategy to achieve long-term economic sustainability.
Ten GMAP finalists were selected in May 2019 following  a nationwide recruitment effort and three-day business expansion bootcamp conducted by Capital Factory and Innovation District 92. Read more about the finalists and their selection process here.
In 2021 GMAP pivoted to a virtual U.S. Market Acceleration program in partnership with Fireshow Media.  GMAP virtual provides13 international startups with advanced Business Expansion workshops including: Marketing through establishing Thought Leadership in the US, Content Creation Training for Marketing, Online Customer Acquisition Channels, Advanced Leadership & Company Management, Revenue Generation & Scaling in the US as well as customized business content creation, and customized mentoring and blueprints to help them scale their businesses into the U.S. via the Austin market.
---
Fashion Forward Initiative
---
Designed to facilitate new commercial opportunities and creative partnerships for textile manufacturers, fashion designers and fashion related startups in the U.S. and Pakistan to drive an increase in import/export activity.
Creative Import-Export Opportunity Tours
The first Fashion Forward Initiative Delegation to Austin took place July 10 to July 20, 2019.  The group of Fashion Designers, Apparel Retailers and  Fashion & Textile Design Educators participated in curated business development meetings to designed to facilitate partnerships and connect them with resources to help them explore scaling their brands and products in the the U.S. market via Texas.
Watch the video to learn more about the participants and their experience in Austin.
The first Fashion Forward Delegation to Pakistan took place in November 2019. Watch the video to experience their journey.
ATX+PAK Shop South Asia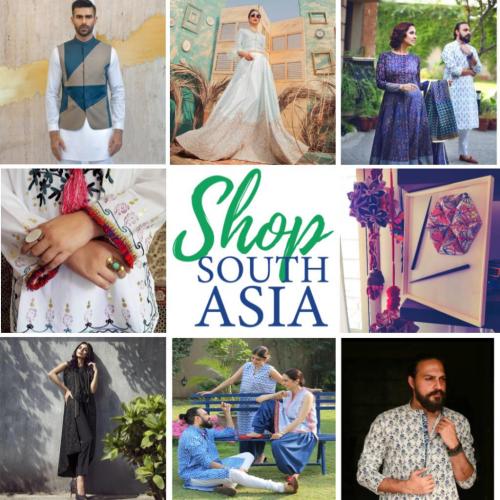 The ATX+PAK program and Fashion by Texas have partnered to create unique retail experiences that showcase fashion brands, textiles, artisan accessories and craft goods from Pakistan in a prime retail locations in Austin.
On June 24, 2021, The ATX+PAK program held a preview event at the Omni Hotel, Downtown Austin, to offer a sneak peek at the 2021 Shop South Asia Virtual Experience —A curated, limited run pop-up shop on shopsouthasia.com—which kicked off the final phase of funded programming of the Fashion Forward Initiative track.
The virtual experience was originally planned as an in-person activation to take place the last two weeks of June 2021 at the League of Rebels Flagship store in downtown Austin, with the participating designers from Pakistan in Austin during the entire two week run to meet with customers and participate in business development meetings with local government and fashion industry experts.
Unfortunately, the Coronavirus pandemic put those plans on hold. However, the City and the ATX+PAK FFI partners turned a challenge into an opportunity. Since the brands couldn't come to Austin, the team created a portal to Pakistan for a unique shopping and market insight exercise.
Shopsouthasia.com launched to the general public as a mixed reality Pakistani brand experience on June 28 2021. Lahore, Pakistan based Euphoria XR and Austin based ATO Labs collaborated to build the platform which curates all of the participating brands in one seamless 360 degree VR/E-commerce experience.  The project is designed to give brands considering U.S. expansion, a gateway to the market via Austin with real-time customer insight data.
Site visitors are able to travel virtually to Pakistan explore and learn about each of the brands and their products in their interactive virtual boutiques, then make purchases in a seamless fully integrated e-commerce platform.
As part of this unique market research project, featured brands participated in virtual market development and supply chain management courses hosted in partnership with the University of Texas at Austin South Asia Institute, as well as product & merchandising briefing sessions with a retail apparel marketing, merchandising, and product development consultant.
Shop South Asia 2021 follows the successful Inaugural Shop South Asia pop-up experience which took place July 13 to August 1, 2019 at  Lure by Y&F. Take a look inside Shop South Asia 2019.
---
How ATX+PAK Started
---
The program launched in 2015 with the ATX+PAK Launch initiative which focused on capacity building for early stage startups.
Watch: An inside look at ATX+PAK Launch
ATX+PAK programming and activities have reached thousands of innovators in Pakistan and exceeded its benchmark goals with several major achievements including:
Increased Investment
•72% of ATX+PAK Launch participants have raised more than 1.3 million dollars in funding.
•Announcement of a $20 million Austin based venture fund dedicated to investing in Pakistani startups.
• Announcement of a $3 million commitment to the Pakistan venture fund by the Punjab Information Technology Board, facilitated by negotiations between the City of Austin, 1839 Ventures, and the Government of Punjab.
Increased Creative & Business Collaboration
•Six companies in Austin and Lahore have entered into commercial partnerships all of which are generating revenue.
•Launch of "The Mix", Pakistan's first innovation, arts, and culture convergence conference inspired by Austin's SXSW conference.
•Three Austin based startup incubators/accelerators established entrepreneurship education partnerships with the Information Technology University's Plan9 Incubator and PlanX Accelerator.
•The City of Austin and Punjab Information Technology Board formally entered a Science City partnership to facilitate and promote increased commercial trade and cultural programming between Texas and Pakistan.
The Austin Experience for Entrepreneurs