The Office of Sustainability is working closely with City departments and community partners to support positive transformation of the local food system. Read on to explore some of the key programs and initiatives led by our office.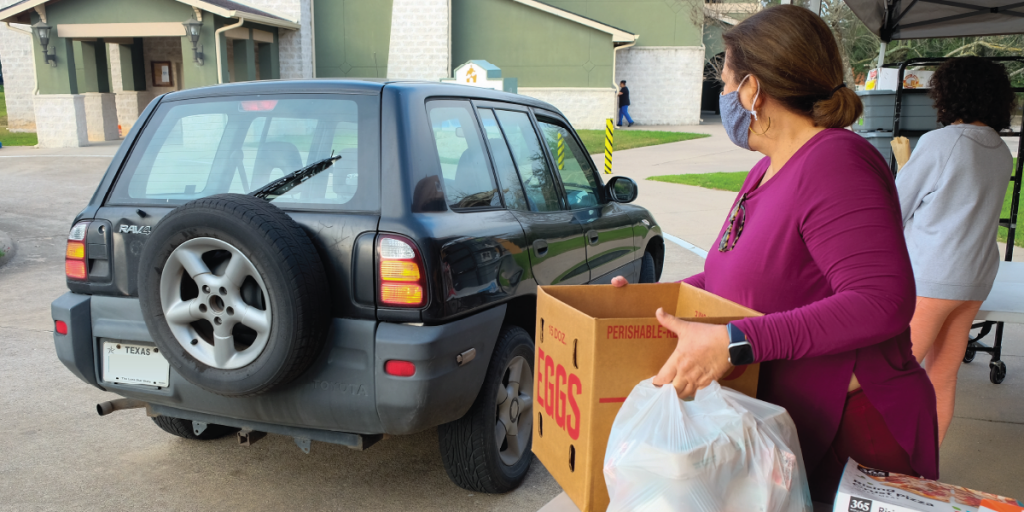 For Austin to be a thriving, equitable, and ecologically resilient community, we must have a system for growing, selling, and consuming food that works for everyone. To work toward this vision, the Office of Sustainability launched a new Food Justice Mini Grants Program. The program was launched in 2021 and sought to provide flexible funding of up to $3,000 to organizations supporting those in our community most negatively impacted by food-related injustice.
---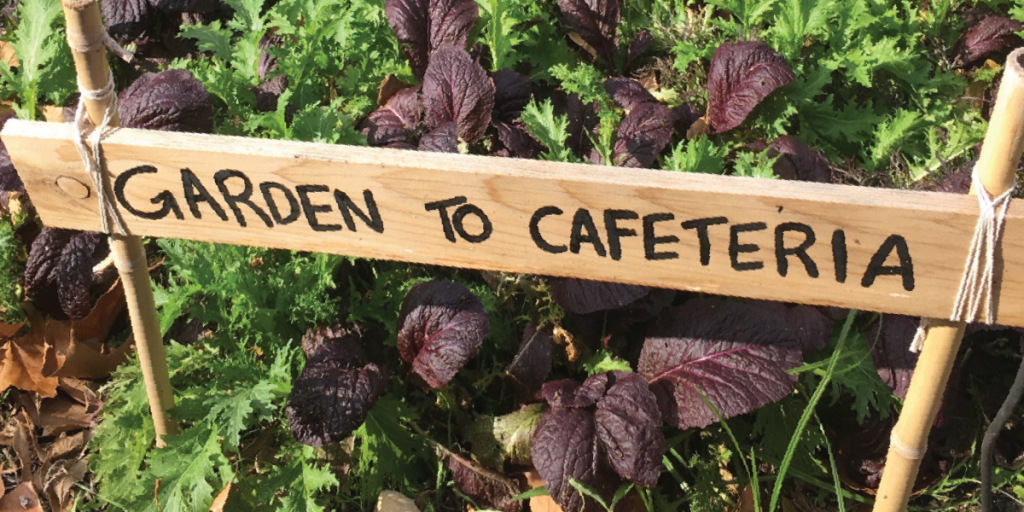 The Central Texas School Garden Network brings together individuals and organizations interested in creating thriving gardens on local K-12 school campuses. This working group meets regularly to share best practices and lessons learned about growing plants, creating opportunities for hands-on learning for students, and enjoying the harvest from onsite edible and habitat gardens.
Through the network, helpful resources have been collected and posted online to help people get started or maintain wildlife habitat gardens, food gardens, outdoor classrooms and trails, domesticated animal programs, pollinator programs, and water collection for irrigation. The goal is to ensure that school garden programs throughout Austin have sustained staffing and materials to improve student health outcomes, academic outcomes, and school experiences.
---

Launched in 2012, the Bright Green Future Grant program offers funding for Austin-area students, teachers, and parents to implement sustainability projects that promote lifelong environmental stewardship at their school campus. Many of these projects strengthen the local food system by including composting systems, rainwater collection, and organic vegetable gardens.
Project funding comes from the Office of Sustainability, Austin Resource Recovery, Watershed Protection, Public Works, and Austin Transportation Departments.
---
In early 2017, the Office of Sustainability collected data from over 800 food retail establishments to assess the availability of healthy, nutritious food throughout the Austin area. The findings from this study will help guide new and existing healthy food initiatives and outreach for residents who live in areas that face barriers to healthy food access.
---

Cities, school districts, and other public institutions spend billions of dollars every year on food. These choices have a huge impact on everything from public health to the local economy. However, purchasing decisions are often based on the cheapest bid—not the best food.
The Office of Sustainability is leading a pilot of the Good Food Purchasing Program, a national, metrics-based, flexible framework to help cities and public institutions incorporate good food values into purchasing decisions and leverage demand for local food that is produced sustainably. The program is the most comprehensive food purchasing program in the United States and supports five core values: strong local economies, protecting the environment, worker rights, animal welfare, and nutrition.
---

The Office of Sustainability responded to a council resolution directive with recommendations for improving access to fresh, healthy, and affordable food. A collaborative process involving six City departments, 33 community organizations, and resident input resulted in more than 100 ideas, which were shortlisted to six optimal strategies for council consideration.
Implementation of these strategies is underway, with day-to-day activities being led by multiple City departments. Our office continues to facilitate coordination between departments and community groups, as well as evaluate and identify opportunities for program refinements.
---
In December of 2016, Austin Mayor Steve Adler signed the Milan Urban Food Policy Pact at the C40 Summit in Mexico City, committing the City to work to develop a sustainable food system that:
is inclusive, resilient, safe, and diverse
provides healthy and affordable food to all people in a human rights-based framework
minimizes waste and conserves biodiversity
adapts to and mitigates impacts of climate change
The Office of Sustainability is working to track progress toward achieving the recommended actions in the pact.