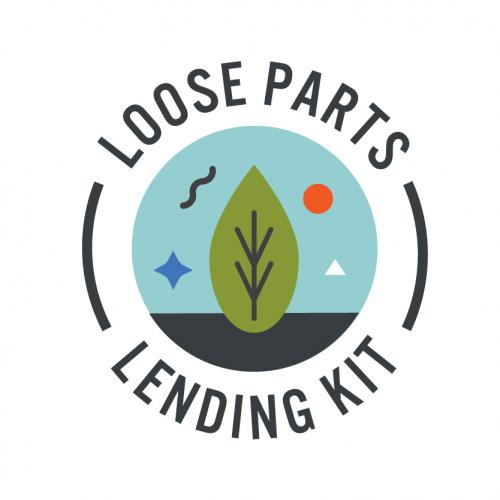 Loose parts nature play promotes creativity and imagination, cooperation and communication, and fosters connection to nature and stewardship values. The Loose Parts Lending Kits are a collection of items that can be used to build, create, and foster nature connections in an unstructured environment. Each kit contains an assortment of natural materials, animal figurines, string, fabric and so much more. Make your next outdoor event a hit by renting one of our loose parts kits today!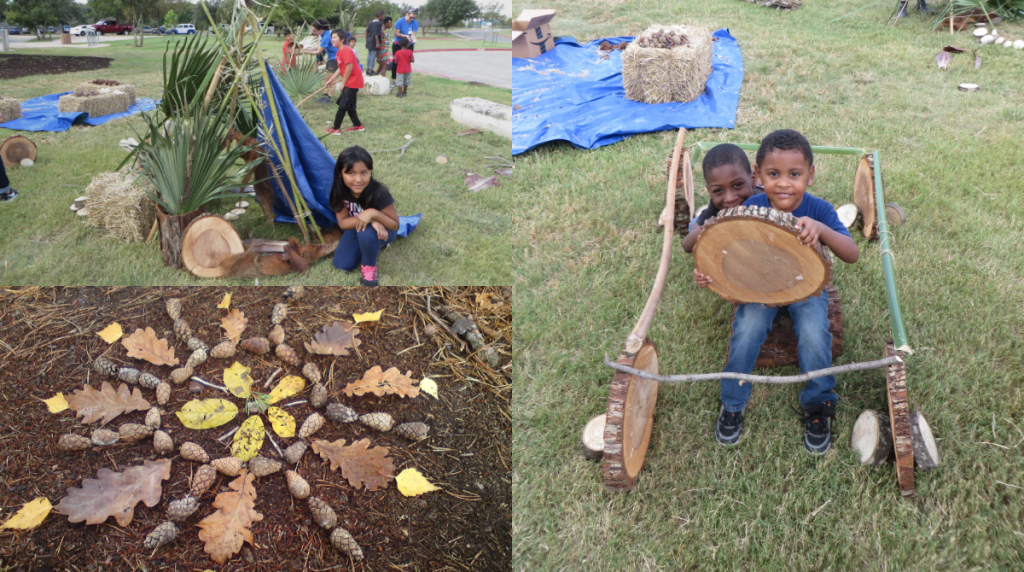 ---
Where to Get One
Kits are housed at the City of Austin Parks & Recreation Annex. Community members who wish to borrow the kits may check them out from this site:
919 W 28th 1/2 St, Austin, TX 78705
---
Specifications
We offer two types of kits:
Large parts building kit - weighs about 20lbs and contains bamboo poles, large sticks, string and fabric meant for building
Small parts kit -  weighs about 40lbs and contains rocks, shells, tree cookies, and animal figurines meant for free play.
Both kits are housed in large 4ft by 2ft by 2ft containers and contain a materials list and an overview page on how to use the materials in the kit. You may reserve just one or both types of kits at a time. Reservations are subject to availability and are processed in order of request.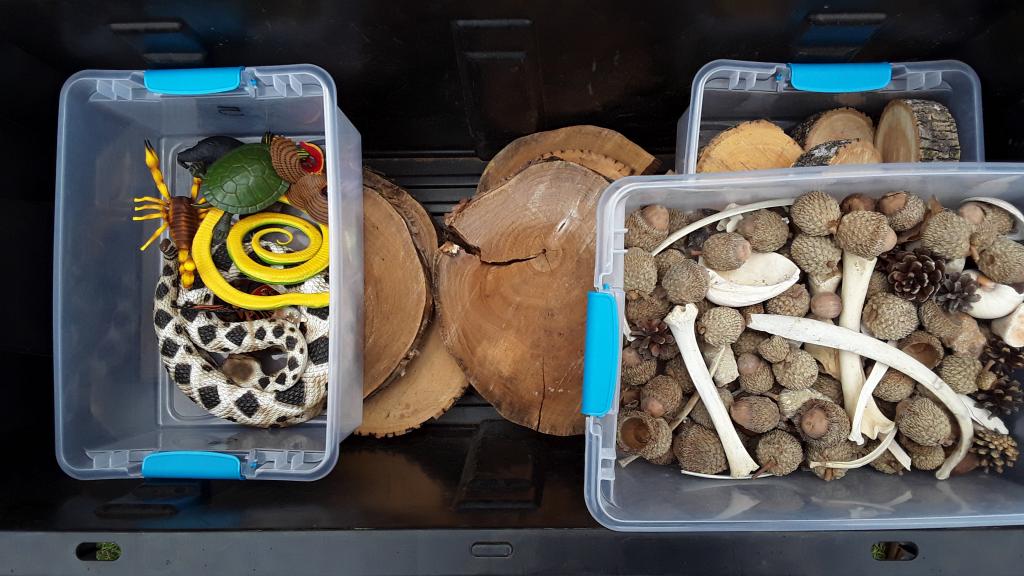 Left Photo: Large parts building kit. Right Photo: Small parts kit.
Per current COVID safety recommendations, Loose Parts Kits must be used in an outdoor space with attendees following guidance from the CDC and Austin Public Health. Anyone interested in renting a loose parts kit must review and sign off on safety procedures before collecting a kit for their event.
---
Borrow One Today!
Step 1.  Fill out our Online Check-out Form. 
Step 2.  Borrow a Kit from our offices in Central Austin.
Step 3.  Host your Activity.
Step 4.  Return Kit within one week.
Step 5.  Fill out our Wrap-Up Report.
Questions?
Please Contact Melody Alcazar at Melody.Alcazar@austintexas.gov or (512) 974-9466.