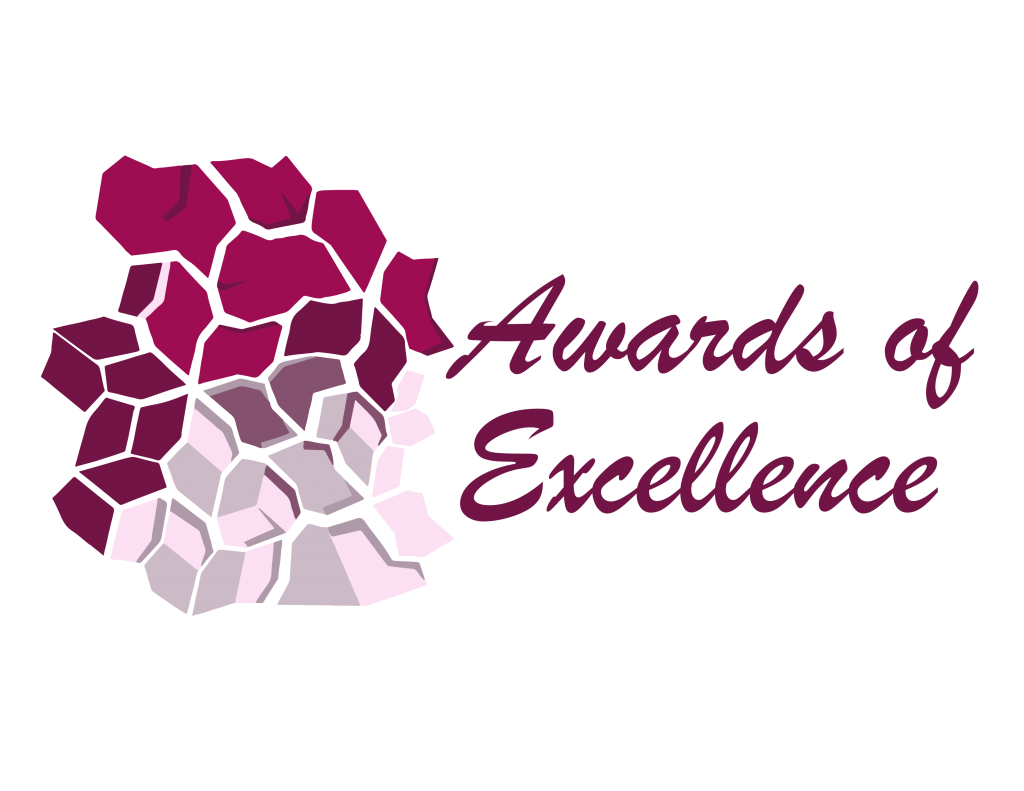 The Awards of Excellence is now accepting nominations! The nomination window is May 5th, 2023 to May 26th, 2023. Please nominate now! To submit your nomination, fill out the Google Form linked below:
These awards, which were established by the Emma S. Barrientos Mexican American Cultural Center Advisory Board in 2009, recognize those individuals in Austin that have demonstrated significant leadership and have made meaningful contributions in the Latino cultural arts.
The awards ceremony will take place on July 29th at the Long Center.
______________________________________________________________________________________
¡Los Premios de la Excelencia ya están aceptando nominaciones! El período de nominación es del 5 de mayo de 2023 al 26 de mayo de 2023. Nomine ahora! Favor de utilizar el formulario de Google vinculado a continuación:
Estos premios, que fueron establecidos por la Junta Asesora del Centro Cultural Mexicano Americano Emma S. Barrientos en 2009, reconocen a aquellas personas en Austin que han demostrado un liderazgo significativo y han hecho contribuciones significativas en las artes culturales latinas. Abajo, se puede leer los apremiados pasados igual como una grabacion de la ceremonia de 2021.
La ceremonia toma lugar el 29 de julio en el Long Center.
2021 Ceremony Recording:
The most recent Awards of Excellence Ceremony took place in September 2021 at the ESB Mexican American Cultural Center. Attendance was purposely limited to abide by social distancing recommendation at that time. The entire ceremony is available to watch, and the 2021 Awardees are listed below.
2021 Awards of Excellence Recipients:
CATEGORY: SERVICE
Ana Maciel
Dr. Maggie Rivas-Rodriquez
CATEGORY: LIFETIME ACHIEVEMENT
Bobbie Garza-Hernandez
Dr. Angela Valenzuela
CATEGORY: THE ARTS
Federico Archuleta
Mery Godigna Collet
CATEGORY: EMERGING ARTISTS
Fany Macias
Jose Pasco
CATEGORY: ARTS EDUCATOR
Lydia Cdebaca Cruz
Dr. Tracey Flores
CATEGORIES:
Local artists from various disciplines who have made significant & outstanding achievements in Mexican American/ Latinx cultural arts may be nominated for this award. Individuals who have made significant impact or distinguished contributions to the Latinx cultural arts in Great Austin Metropolitan Area may also be nominated.
(1) The Arts
Those working in any medium including visual arts, dance, music, theater, radio, TV, film, performing arts, and history.
(2) Emerging Artist
Those who have shown innovative and exceptional accomplishments in the Latinx cultural arts. Youth to 25 years old, those who are just starting their career, or those who are mid-career may be considered for this award.
(3) Service
Those who have exhibited outstanding service as a volunteer and/or employee in the Latinx Cultural Arts
(4) Arts Educator
Those who educate our community about Latinx cultural arts. 
(5) Lifetime Achievement 
Those who have demonstrated a lifetime of passion and dedication to the Latinx cultural arts. 
 
Past Awards of Excellence Recipients:
2019
John Estrada, Emerging Artist
Leticia Urieta, Arts Educator
Ender Martos, Visual Art
Ire'ne Lara Silva, Literary Art
Carrie Rodriguez, Music
Luis Guerra, Lifetime Achievement
2018
Lesly Reynaga, Emerging Artist
Dr. Emilio Zamora, Service
Nancy Flores, Media Arts
Fidencio Duran, Visual Arts
Ruben Ramos, Music
Martha P. Cotera, Lifetime Achievement
2017
Tomas Salas, The Arts
Edgar Yepez, Arts Educator
Hector Miranda, Emerging Artist
Gloria Mata-Pennington, Lifetime Achievement
Enrique Cruz, Patronage
2016
Liliana Wilson, Visual Arts
Tomas Medina, Music
Toni Bravo, Dance
Hector Galán, Film
Rupert and JoAnn Reyes, Theater
Michael Anthony Garcia, Multidisciplinary
Nora Comstock, Patronage
Council Member Renteria, Service
Gerardo Arellano, Emerging Artist
Roberto Mendoza, Arts Education
Sylvia Orozco, Lifetime Achievement
2015
Jaime Salvador Castillo, Emerging Artist
Paloma Mayorga, Emerging Artist
Mario José Troncoso, Emerging Artist
Frank Rodriguez, Service
Rene Renteria, Service
Dr. Andrés Tijerina, Lifetime Achievement
2014
Ezekiel "Zeke" Robert Castro, Lifetime Achievement
Eugenio del Bosque, Service
Mary Gonzalez-Reyna, Music
Rodolfo "Rudy" Mendez, Theater & Dance
Cynthia Pérez, Service
Ishmael Soto, Visual Arts
José Treviño, Visual Arts
Tiarra Girls, Emerging Artist
Telemundo Austin, Patronage
2012
Claudia Zapata, Service
Alfredo Estrada, Patronage
Anthony Ortiz Jr., Emerging Artist
Austin Latino Theater Alliance, Arts
Raul Valdez, Lifetime Achievement
Manuel "Cowboy" Donley, Lifetime Achievement
Johnny Degollado, Lifetime Achievement
2011
Latinitas, Service
Gavin Garcia, Patronage
Luis Ordaz, Emerging Artist
Sam Z. Coronado, Arts
Maria F. Salinas, Lifetime Achievement
2009
Simon Orta, Service
About Pétalos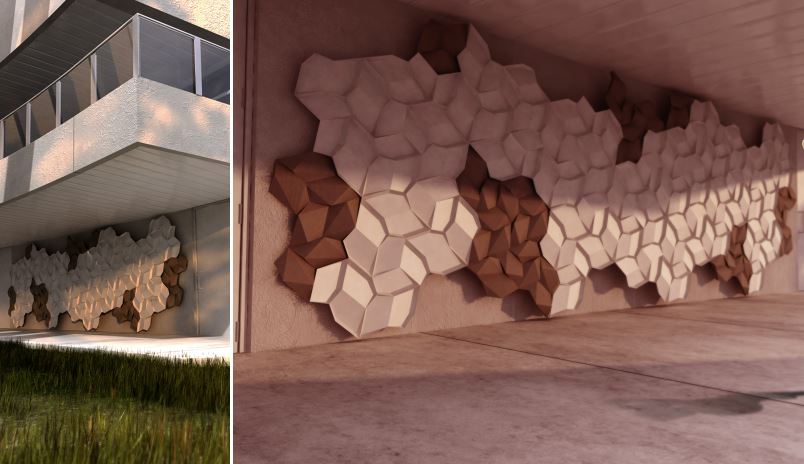 Robert Mezquiti's Pétalos is a permanent art installation at the ESB-MACC that serves as an award wall in which members of the Mexican-American Community are honored. Pétalos is a series of petals, each representing an equal part of our cultural fabric. Each individual petal honors a member of our community who has contributed significantly through service or art and holds a place for those who will continue to shape our culture in the future. Pétalos embodies the potential of infinity- only possible through the collection of continuous equal parts.