To address long-standing parking issues on South Congress Avenue and the surrounding area, the City of Austin is implementing paid parking, along with other parking regulations, to help with safety, mobility and access. This strategy aims to create more parking space turnover in a high-demand district with more consistent enforcement. All parking funds will go toward infrastructure improvements in the South Congress area. The implementation of paid parking began in September 2023.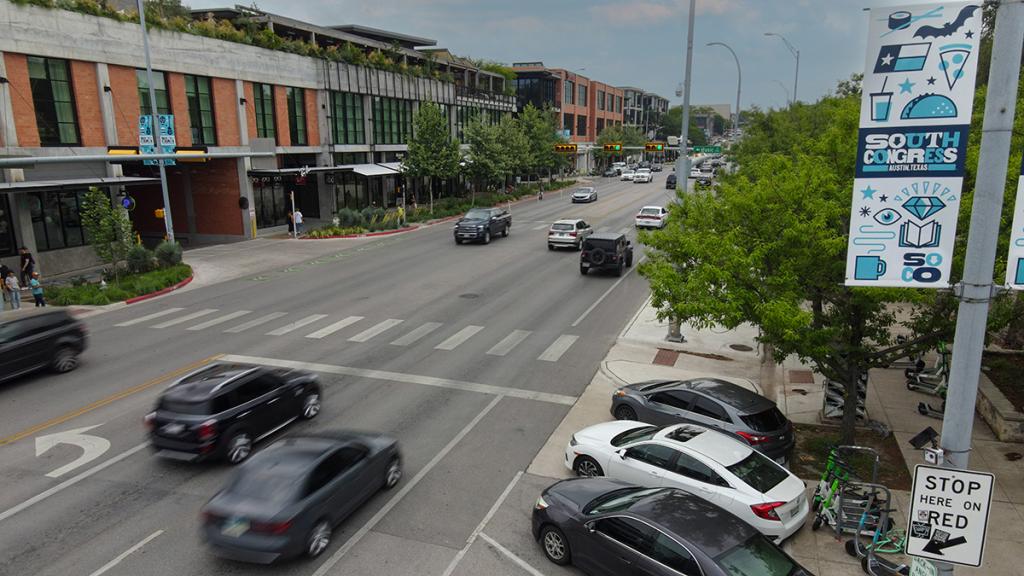 How to park in the district
Signs in the South Congress area will instruct visitors on which zone they are parking in. Some zones will be exclusively paid parking for visitors, while others will be shared with residents and/or employees of businesses in the district. 
How to pay: Park ATX app or Text to Park

Park ATX app

The South Congress area will be a fully digital parking experience, which means there will be no physical pay stations on the street to pay to park. People visiting the South Congress area can download the Park ATX mobile application to pay for parking on-street in the district.

The Park ATX app makes it easy to pay for parking and allows users to add time to their parking session remotely and stop the session early.

Text to Park

Text "parking" to 30843 and follow prompts to start a parking session.

Paid Parking for South Congress Avenue

Monday – Saturday: 8 a.m. to midnight
Sunday: 1 p.m. to midnight

Paid parking times vary on neighborhood streets – please check signs to confirm. 

Resident/Pay-to-park zones 

These areas will continue to allow residents to park with registered vehicles and visitor hang tags/daily passes. Visitors will be allowed to pay and park during certain hours. Streets are subject to change, and all drivers should check signs before parking. Eligible residents will continue to use the Residential Parking Permit site for vehicle registration and guest passes. 

Resident/Pay-to-park zones activation

Times below reflect when streets are open to the public for paid parking. Outside these times, parking is by resident or visitor permit only.

Monday – Saturday: 8 a.m. – 6 p.m. 
Sunday: 1 p.m. – 6 p.m. 

Employee/Pay-to-park zones 

These areas allow employees with permits to park and visitors to pay to park at all hours. There are select locations around the district for employees to use. There are no employee parking permits allowed on South Congress Avenue.

A detailed map is below.

Map of parking zone types across South Congress PTMD
What to expect next
In September 2023, crews began installing paid parking signs on South Congress Avenue. Once the street has been converted to paid parking, updates to the neighborhood streets will begin with a tentative full first phase rollout by October 2023.
What is a Parking and Transportation Management District (PTMD)?
A Parking and Transportation Management District (PTMD) is a defined geographic area that may include a mix of retail, entertainment, commercial, medical, educational, civic and residential uses in which City Council finds that traffic flow on public streets requires a higher level of management than commonly provided and determines that parking meters will facilitate traffic flow objectives.
The 2019-2020 South Congress Parking Study called out various strategies to provide relief to parking and mobility challenges within the South Congress district, including the creation of a PTMD. Austin City Council adopted an ordinance on March 9, 2023, creating the PTMD. 
To learn more about the PTMD process, visit the Parking and Transportation Management District webpage.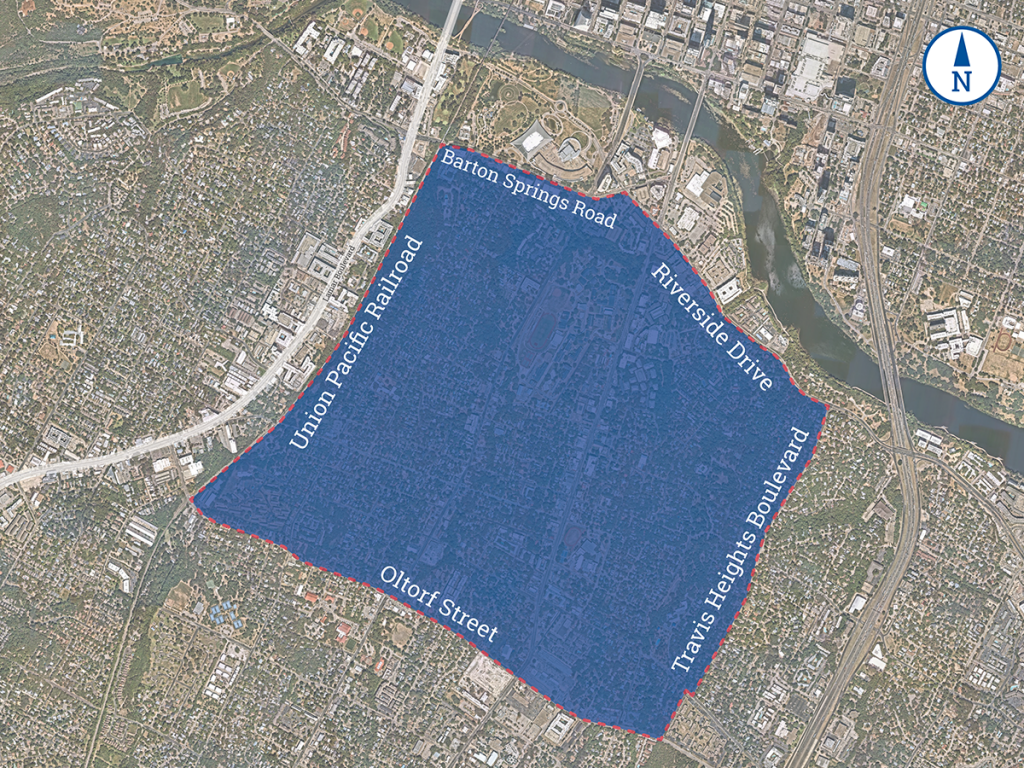 Map of South Congress PTMD