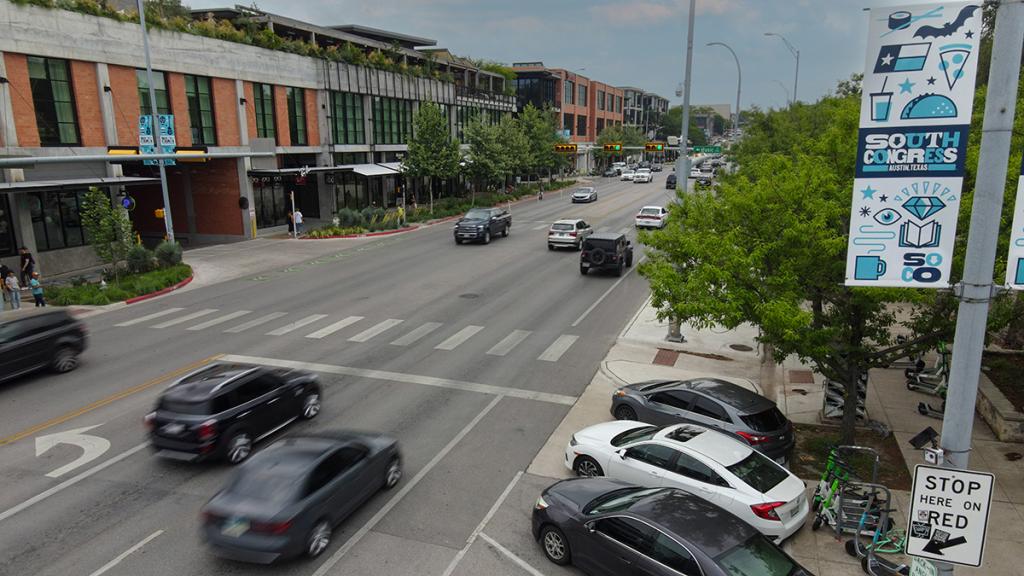 The Austin Transportation Department will be employing various parking management strategies, which are listed in the 2019-2020 South Congress Parking Study, to provide relief to parking and mobility challenges within the South Congress District within a program called a Parking and Transportation Management District (PTMD). The various parking strategies called out in the study include paid parking, updating the Residential Permit Parking (RPP) program, commercial loading needs and affordable parking options for service industry workers within the district.
These strategies and more are all contained within the study, which was completed by Nelson Nygaard in 2019, just prior to the onset of the pandemic.  As a reminder, there was an immense amount of community involvement, which included a dedicated informational website, interviews, focus groups, walking tours, travel surveys, community presentations and workshops.
What is a Parking and Transportation Management District (PTMD)?
A Parking and Transportation Management District (PTMD) is a defined geographic area that may include a mix of retail, entertainment, commercial, medical, educational, civic and residential uses in which City Council finds that traffic flow on public streets requires a higher level of management than commonly provided and determines that parking meters will facilitate traffic flow objectives.
To learn more about the PTMD process, visit the Parking and Transportation Management District webpage.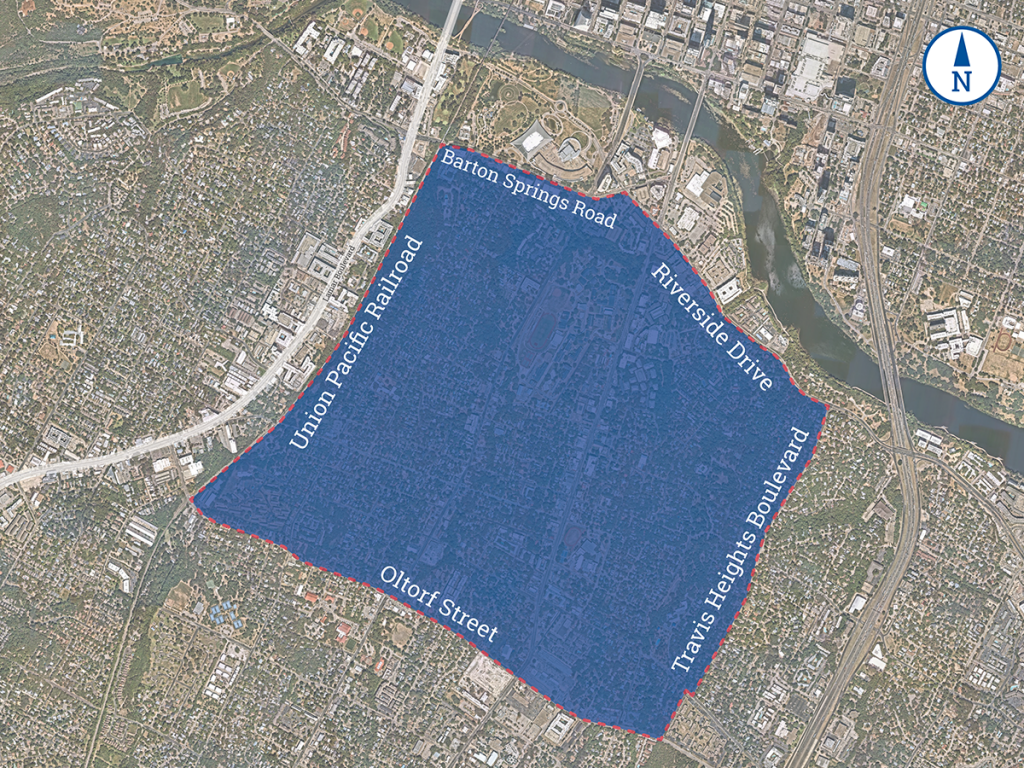 Next Steps
Austin City Council adopted an ordinance on March 9, 2023, creating the PTMD. An online survey is underway to guide initial programming of the district.
Austin Transportation will continue to conduct a series of public meetings to obtain feedback before revisions are made. The revised proposal will be presented to Commissions and City Council for approval.
Sign up for stakeholder updates from Austin Transportation.