Employee Sustainability Spotlight: Karlee Taylor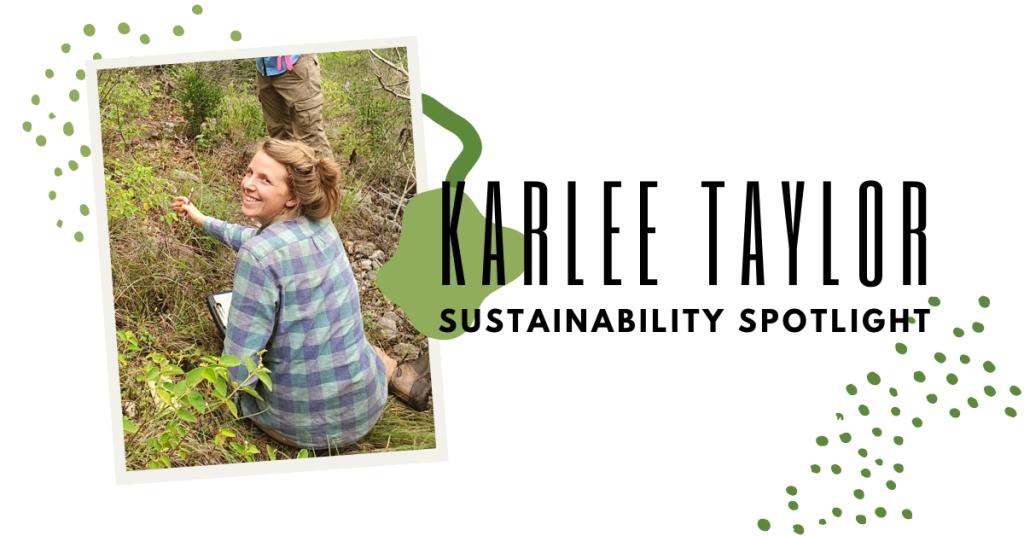 At the Office of Sustainability, we are proud to work in an organization where so many employees are committed to supporting a brighter, greener Austin — both in and out of the office. Karlee Taylor, Environmental Conservation Information Specialist with the Wildland Conservation Division of Austin Water, is a shining example.
For Karlee, living a sustainable life is rooted in valuing and respecting not only the earth, but also her local community. In speaking with Karlee, she emphasized that her individual actions are motivated by values she hopes to share with others: "the value of food, water, energy and community resources."
These values guide Karlee to act with intention and care in how she navigates the world, beginning with where she lives. Karlee worked with her partner to utilize repurposed materials in the design and construction of the yurt they now call home. In support of a just, local food system, they transformed the land they live on to create a thriving home garden for growing food. To minimize food waste, Karlee makes stock, preserves, pickles, and dehydrates food, and shares fruits and vegetables with her larger community. Any unused food Karlee finds herself with is composted to create a rich and healthy soil for her home garden.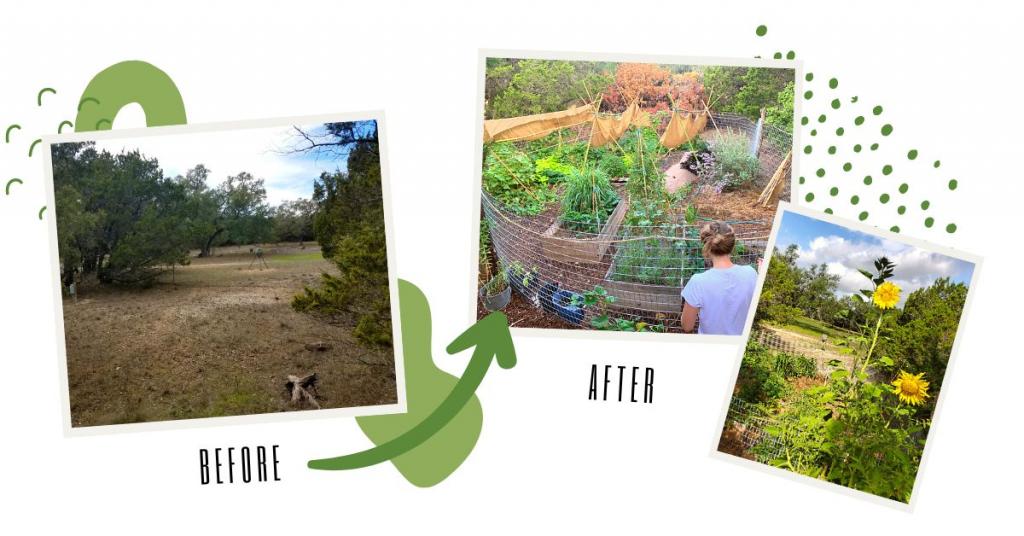 As an employee of Austin Water's Wildland Conservation Division, Karlee is reminded daily that water is a finite resource. To support our waterways, Karlee designed her garden using berms and swales, a centuries-old landscaping technique that slows water movement naturally during rain. The design promotes healthy soil, allows the water to infiltrate into the ground, and, in Karlee's case, supports the Edwards Aquifer and Barton Springs. Their home also features a handmade rainwater harvesting system that was created using second-hand materials. Energy is another precious commodity in the Taylor household. Karlee and her partner are working on building a second-hand solar energy system to meet the majority of their energy needs and are always looking for creative ways to minimize electricity use when possible, like line drying their clothes.
Truly rooted in community, Karlee's focus on sustainability is a shared experience. "My landmates and I have a lot of fun doing some of these things together," shared Karlee. "Our neighborhood is always willing to swap and share and support." For Karlee, most clothes come from second-hand shops and textiles are responsibly mended, donated, swapped, or recycled when needed. Local growers, makers, and neighbors are always the first stop when things are needed. Each sustainable action is made possible and strengthened by the community that exists around her. "It seems so hard to start on some of these paths alone," Karlee added.
We thank Karlee for all she is doing to help support a vibrant and resilient Austin! Learn more about what you can do to support a sustainable city.