Management Plan for Lady Bird Lake and Butler Trail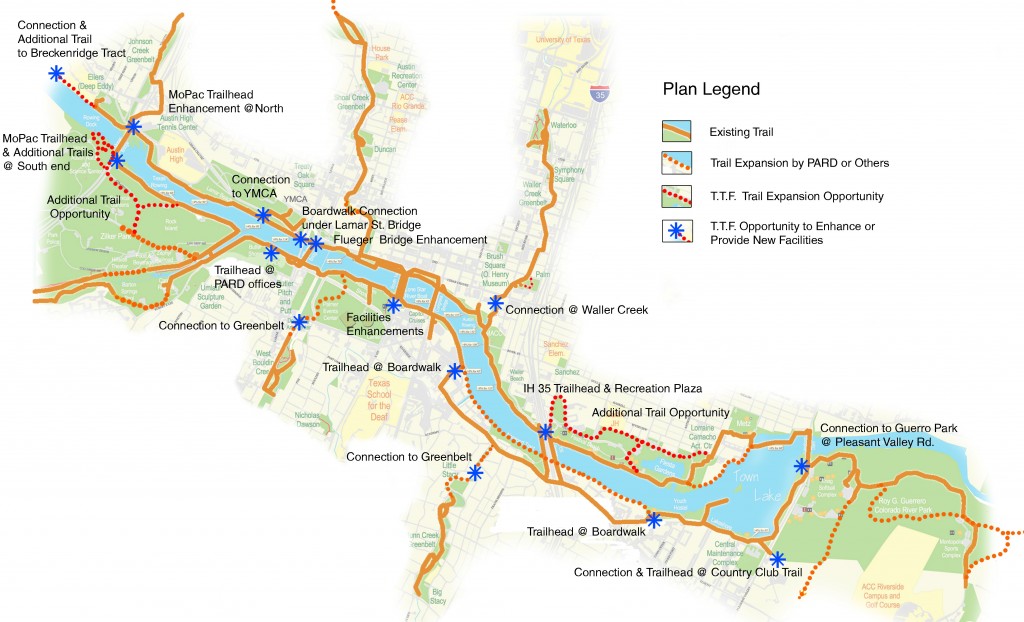 | | |
| --- | --- |
| Project Name | Management Plan for Lady Bird Lake and Butler Trail |
| Year | 2014 |
| Address | Butler Trail |
| Category | Care - Planning  |
| Grant Award | $45,145 |
| Lead for Project | The Trail Conservancy |
The Butler Trail along Austin's Lady Bird Lake is one of the most popular and heavily used public spaces in the city. The Trail has over a million visits each year and is enjoyed by locals and tourists of all ages and backgrounds. It continues to garner increased attention due to Austin's population growth and emergence as an international tourist destination. Improvements along the Trail have received statewide architecture awards, and much needed, innovative enhancements continue to improve the Trail user experience and access to nature.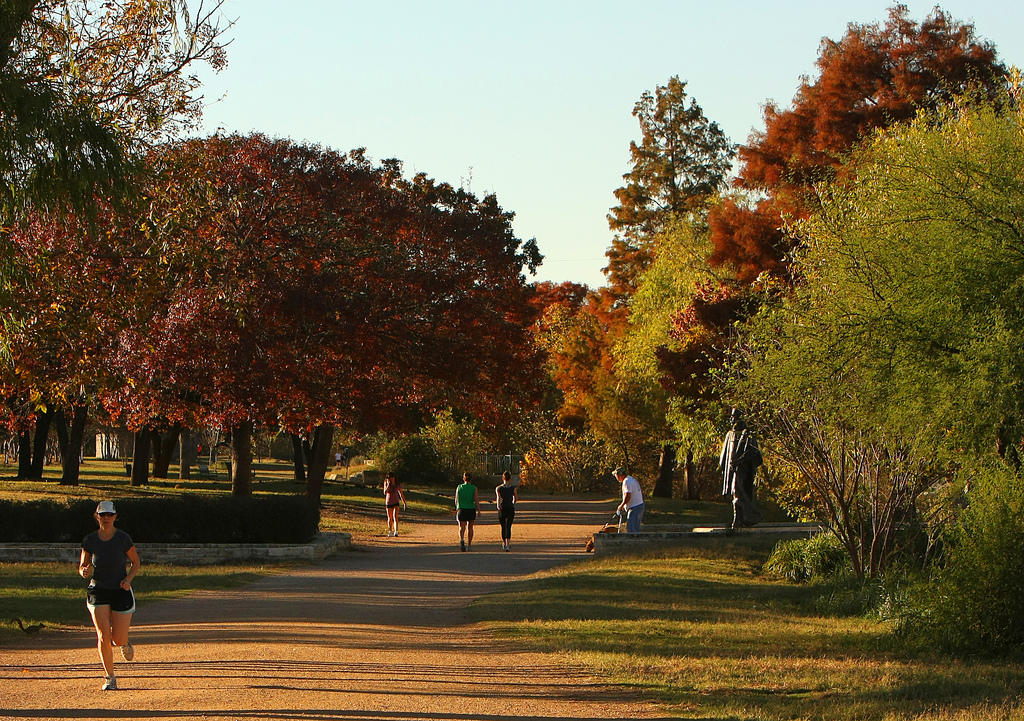 PSA (0:34) | Extended PSA (4:34)
With financial assistance from the Urban Forest Grant Program, The Trail Conservancy funded a comprehensive site assessment and developed the guidelines for the Lady Bird Lake natural areas that are associated with the Butler Trail. The assessment included identifying priority tree maintenance and planting areas, as well as looking at long-term goals for the future of the canopy cover. These guidelines are now being used as a blueprint for the management of the urban forest in these areas, so you can expect to see work being done in the near future to improve the health and safety of trees along the trail. To read more about these guidelines, see the TTF website here.
About Austin's Urban Forest Grant
Austin's Urban Forest Grant has been established to promote conservation and improvement projects that benefit Austin's urban forest. This program is supported by the Urban Forest Replenishment Fund, which was created to mitigate the impact of tree removals. The Grant enhances the urban forest through projects associated with tree planting, education, public service announcements, award programs, disease control, inventorying, and other related efforts. Individuals, businesses, academic and private institutions, homeowners associations, youth groups, and non-profit organizations may apply for funding for projects that show a clear benefit to Austin's urban forest.