New Year, New Goals (We Want to Help)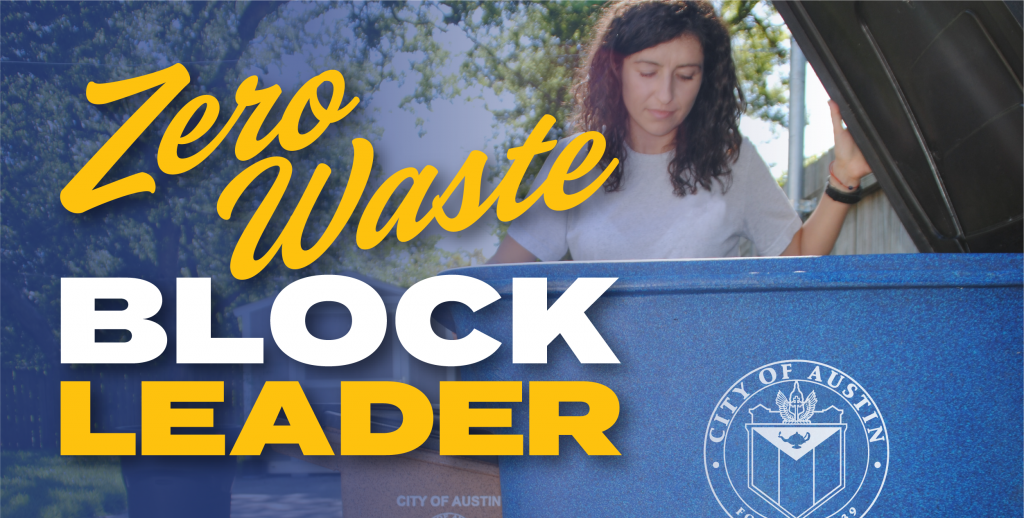 Many of us take the time after the holidays for self-reflection. A new year brings the opportunity to make changes that will help us, our families and our community live life to the fullest. 
If part of your new year's resolution includes: 
Using fewer of our natural resources 

Taking time to connect with your neighbors  
Joining a group of people who are passionate about preserving Austin for future generations 

Just doing good  
Then consider joining Austin Resource Recovery's Zero Waste Block Leader Program. 
Zero Waste Block Leaders (ZWBLs) are engaged residents who are passionate about sustainability and zero waste. They offer their time and knowledge to their friends, families and neighbors. They share information about recycling, composting, repurposing and repairing.   
As a ZWBL, you will have direct access to Austin Resource Recovery staff and informational materials.  With the best and most accurate information, you will do what you are probably already doing; engage with your communities on the topic of zero waste.  
ZWBLs are connected with:  
In-depth trainings on recycling, composting and Austin Resource Recovery services and programs 

Educational speakers and tours 

Monthly get-togethers to meet other ZWBLs and talk about ideas, opportunities, challenges and program updates 

Printed informational materials to share with your communities 
Shared drive access with resources guides, social media toolkits and more 

General Q&A support 
Whether you prefer to talk about, write about or show people how, anyone can be a ZWBL. Learn how to join. Together we can make 2022 a zero waste, all good stuff year.