Thank you to 9-1-1 Dispatcher Joshua Christenberry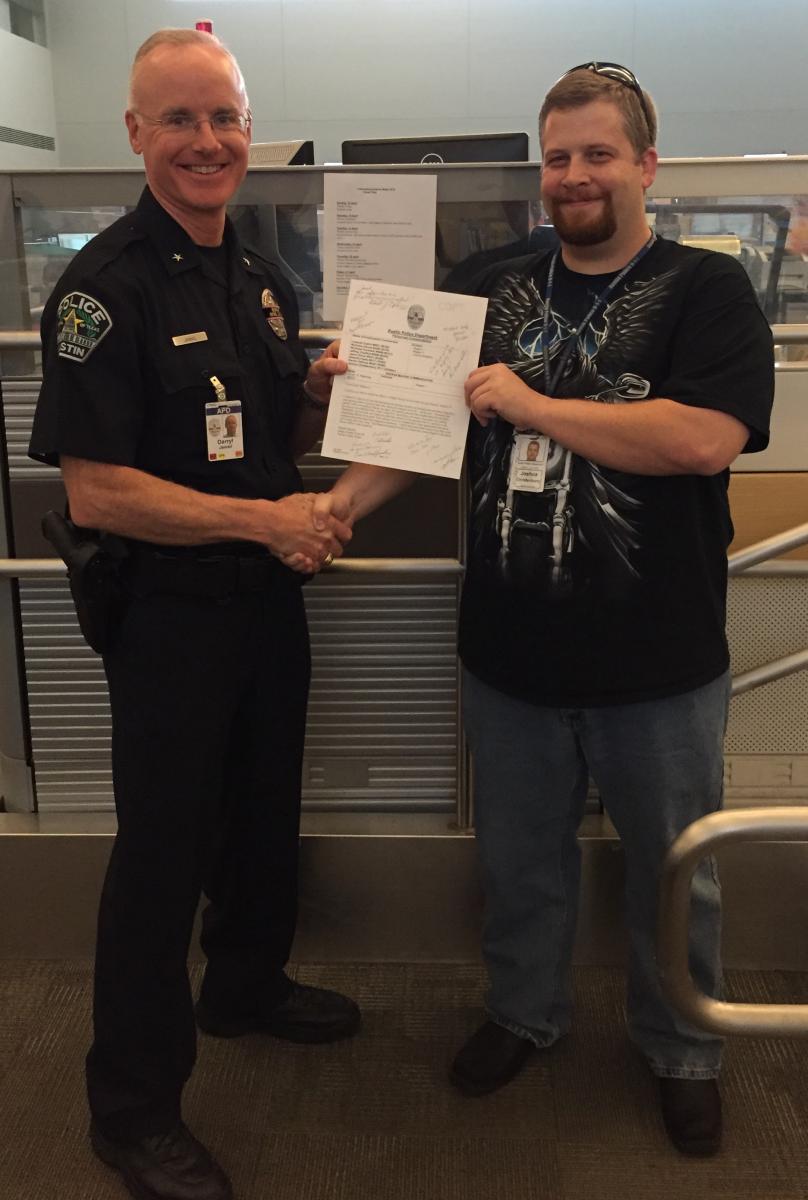 Commander Darryl Jamail said, "Please join me in congratulating Joshua Christenberry. He was commended by a citizen who called 9-1-1 when her six year old son was lost. Joshua's work was instrumental in recovering the lost child safely."
About this blog
Making a difference is a section where APD posts anonymous officer commendations from citizens.