Walking in My Shoes: The Art of Robert R. Jones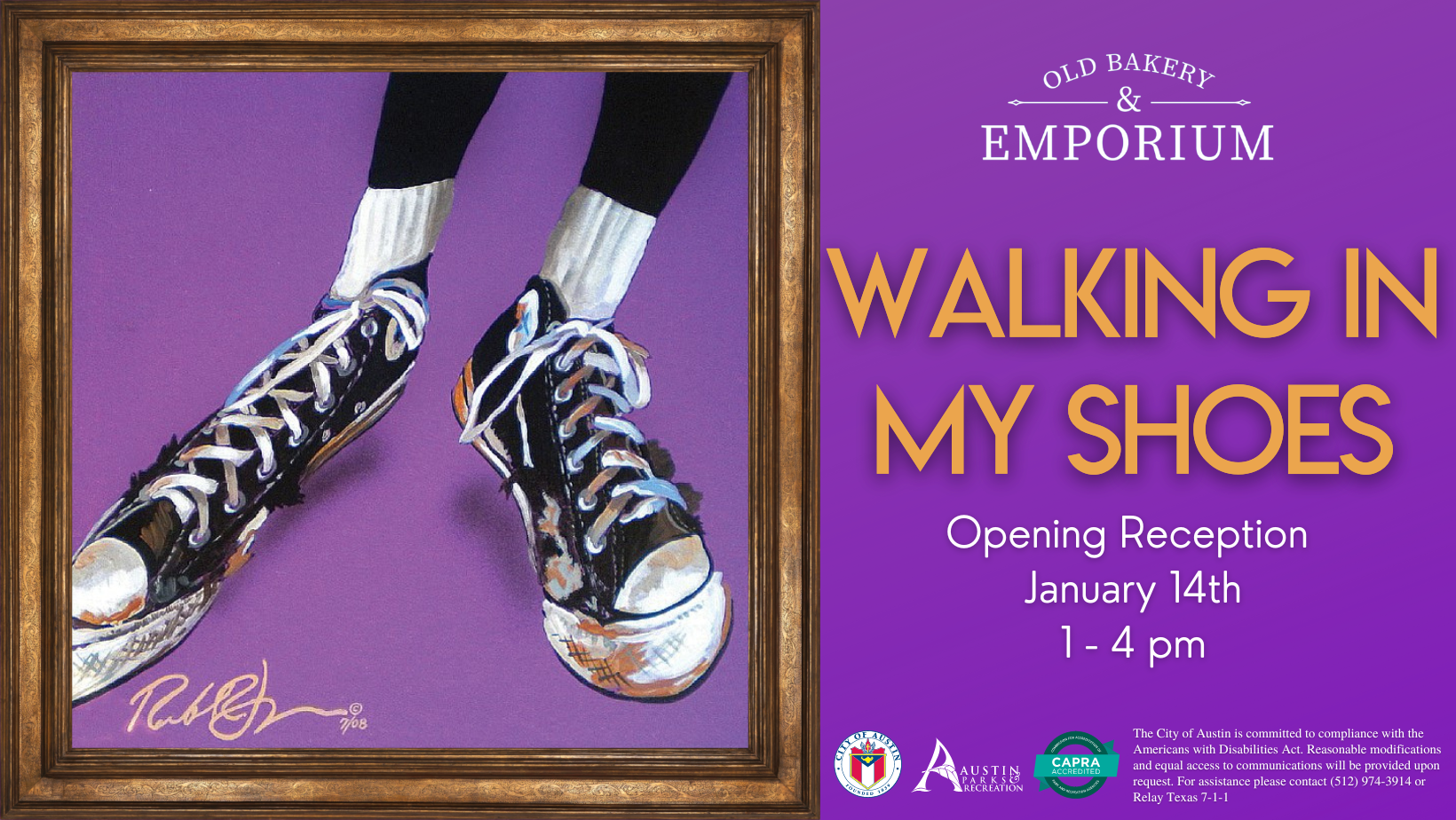 Join the Old Bakery and Emporium for the opening reception of the exhibit Walking in My Shoes: The Art of Robert R. Jones on Saturday, January 14 from 1:00 p.m. to 4:00 p.m. at 1006 Congress Ave. The reception and exhibition are free and open to the public. 
Walking in My Shoes: The Art of Robert R. Jones explores the notion of walking in someone else's shoes. This perspective shift gives the viewer a different angle from which to experience love, entertainment and empathy. The art will be on exhibit January 14 through March 18 recognizing and highlighting African American art during Black History Month. 
The opening reception will feature a panel discussion entitled "The Artist, the Author, and the Collaboration" moderated by Dr. Cindy Brandimarte, Author of two award-winning books Inside Texas and Texas State Parks and the CCC with a Ph.D. in American Studies from the University of Texas. There will also be a book signing and conversation with Joleene Maddox Snider, author of Claiming Sunday: The Story of a Texas Slave Community.
About Robert R. Jones
Robert R. Jones is a graphic designer and illustrator. He started drawing and painting at age five. With a variety of artwork over the many states, one of his milestone successes was the creation of the 1996's logo change for the City of Austin Electric Utility, now called Austin Energy. Recently retired, he now works at practicing his skills and doing commissioned pieces which often feature the depiction of African American human figures with no features; no faces, no detail of hands so that only body language tells their story.