About the Innovation Office
We help the City of Austin develop problem-solving capabilities to adapt rapidly to complex challenges and meet the needs of the future.
The Innovation Office opened in 2014 with the vision to explore new approaches to Austin's complex problems. We work with City departments and community members to research, design, and prototype solutions that make progress toward Austin's strategic goals. In addressing challenges, we start with the needs and experiences of our community, and continue through a process of questioning assumptions, engaging with empathy, stewarding divergent thought, reflecting, and learning.
Put simply, we help the organization create efficient, effective, and scalable positive impacts. Want to collaborate with us? Complete this form! 
---
Daniel Culotta, Interim Chief Innovation Officer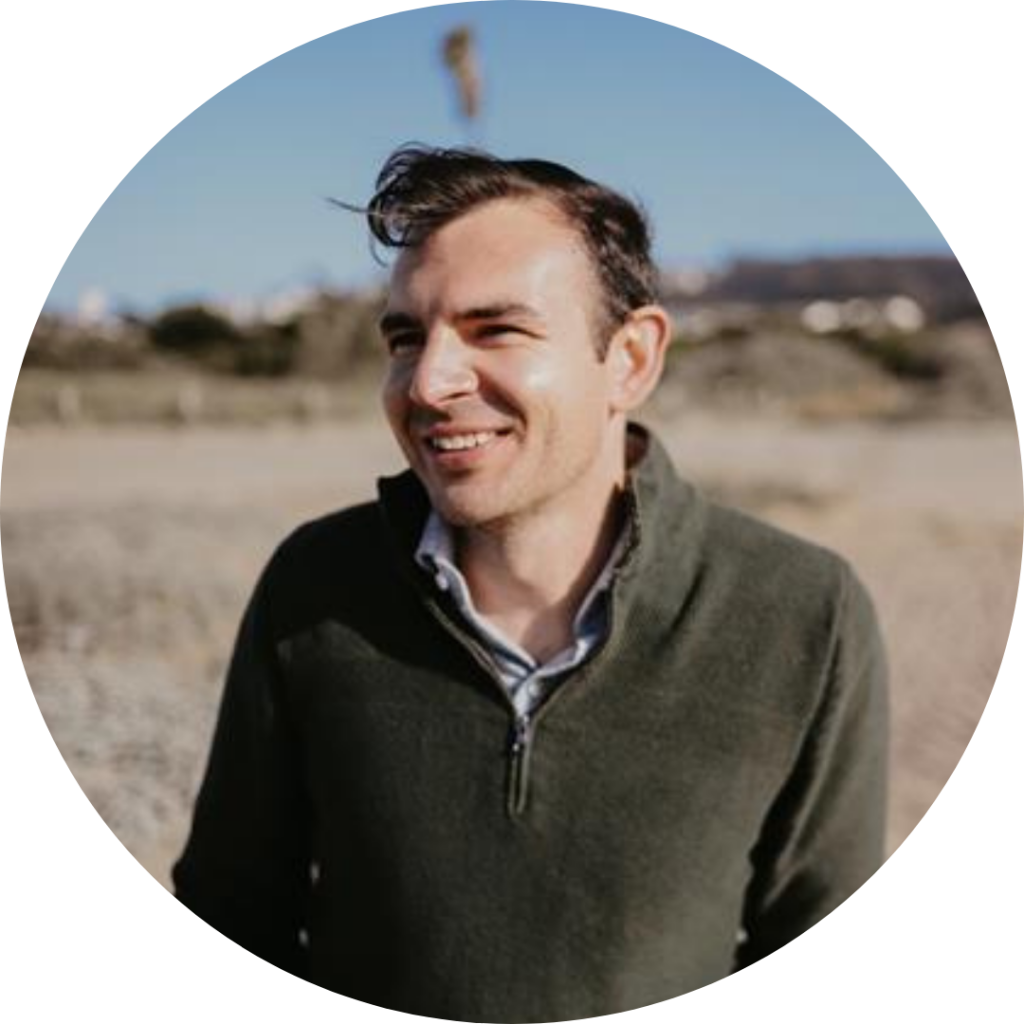 Daniel helps create strategic frameworks that let groups address complex challenges and pursue their goals effectively. His work has primarily focused on innovation, sustainability science, networks (on- and offline), decision making, planning, and intervention strategy. Daniel also has program design and management experience in consulting, academic, start-up, and government settings, as well as team leadership and development for nonprofits. He holds a Bachelor's degree in Anthropology with a minor in Business Administration from the University of Texas at Austin, and a Master's degree in Sustainability Science from Arizona State University. 
Staff
We are a nimble team with well-rounded expertise. Meet our staff and learn about various ways we can support your department and your work.
Alba

Sereno

, Chief Research and Strategic Initiatives Officer

Alba D. Sereno (She | Her | Ella) is the Chief Research & Strategic Initiatives Officer for the City of Austin. She has 20+ years of experience as a social innovator and systems change maker with a career-long focus on improving conditions of opportunity for marginalized populations. She holds an MSSW in macro social work, a BS in Economics, a BBA in Finance, a BA in Spanish language and literature, a certificate in nonprofit studies and a certificate in diversity education. Sereno has practiced in various roles spanning local, county and federal government, public school systems, the United Nations, and community-based organizations. She has also served as a lecturer at the University of Texas at Austin and St. Edwards University on community organizing, community building, social justice and the dynamics of communities and organizations. Sereno currently co-chairs the Austin Hispanic Latino Network for the City of Austin. Ms. Sereno is a 5th generation transnational Mexican-Texan. She spends her personal time volunteering as a facilitator in anti-racism education efforts, restoring her indigenous heritage by cultivating relationships with indigenous lands and people, and learning watercolor painting. 

Charles

Purma

, Strategic Partnerships Manager

Charles has led multiple open government, web and software development, and research-based initiatives for the City of Austin, TX for over seventeen years. As both a project manager and supervisor, he's managed teams focused on collaboration-as-a-service, agile project management, and emerging technologies. Most recently, his focus is spanning the boundaries between the public, private, and community sectors to expand upon the municipal and civic benefits of open data, smart city, and integrative research programs. Prior to his service at the City of Austin, Charles was the business development director and lead technical writer at a marketing and design firm where he gained a deep appreciation for creative problem solving and effective visual communication. After finishing his undergraduate degree at Kansas State University, he received a master's degree in Political Science at the University of California, Santa Barbara.

Ian Sapp, Application Developer

Ian has spent the last ten years working IT in various industries. While attending college he was an IT team lead contractor for the US Air Force. After graduating, he worked at Cementation USA and Komatsu Equipment corporate as a Jr Systems Administrator where he programmed numerous cost-effective in-house applications to help with automating repetitive or time consuming tasks. In 2021, Ian shifted his career path to focus on software development full time. He is applying these skills at the City, where he focuses primarily on applications that process and visualize data on displacement.

Prakhar

Bajpai

, Data Scientist

Prakhar is a data science graduate from Texas A&M University and proficient in Tableau, Python and R programming tools. He has been an avid lover of mathematics since childhood and strongly believes in the importance of data analytics in the current and future problem solving across all domains. Prakhar feels the technology is a great tool for social justice and  should be used in upliftment of the most vulnerable population. 

Prior to joining the current position, Prakhar has worked with Austin Energy as a Data Analyst where he worked with utility design and customer dataset for generating valuable insights, infographics, and 360- degree dashboards using Tableau to evaluate performance KPIs, improving efficiency of reporting process by more than 120%.

Prakhar has done multiple projects using data science tools and machine learning algorithms. He was awarded first runner up prize in Data Science Competition 2019 at TAMU which involved time series forecasting of demand and revenue of a popular bike rental company based on Los Angeles. He also published two research papers in International Journals and worked as research associates at different organizations.

Vicky 

Pridgen

, Qualitative Researcher and Designer

Vicky helps City staff better understand the needs and experiences of residents to design more impactful programs and services. She brings over a decade of community engagement, social impact, and service design savvy to the role. Prior to joining the Innovation Office, Vicky worked as a performance auditor for the Office of the City Auditor and a neighborhood liaison at Austin Code Department. She earned a Bachelor of Arts in Cognitive Sciences from Rice University and a certificate in Interaction Design and Social Entrepreneurship from Austin Center for Design.