The Lorraine "Grandma" Camacho Activity Center is dedicated to providing quality outdoor recreation, nature-based education, and cultural art programs to youth, teens, and adults.  Camacho specializes in adventure programming such as mountain biking, kayaking, rock climbing, filmmaking, hiking, and much more!
CLOSURE NOTICE
​​​​​​In light of public health concerns due to COVID-19, the Camacho Activity Center is closed until further notice. Please check the closure page for updates regarding this and other Austin Parks and Recreation Department facilities. Check back for updates on our programs. All in-person programs are suspended until further notice.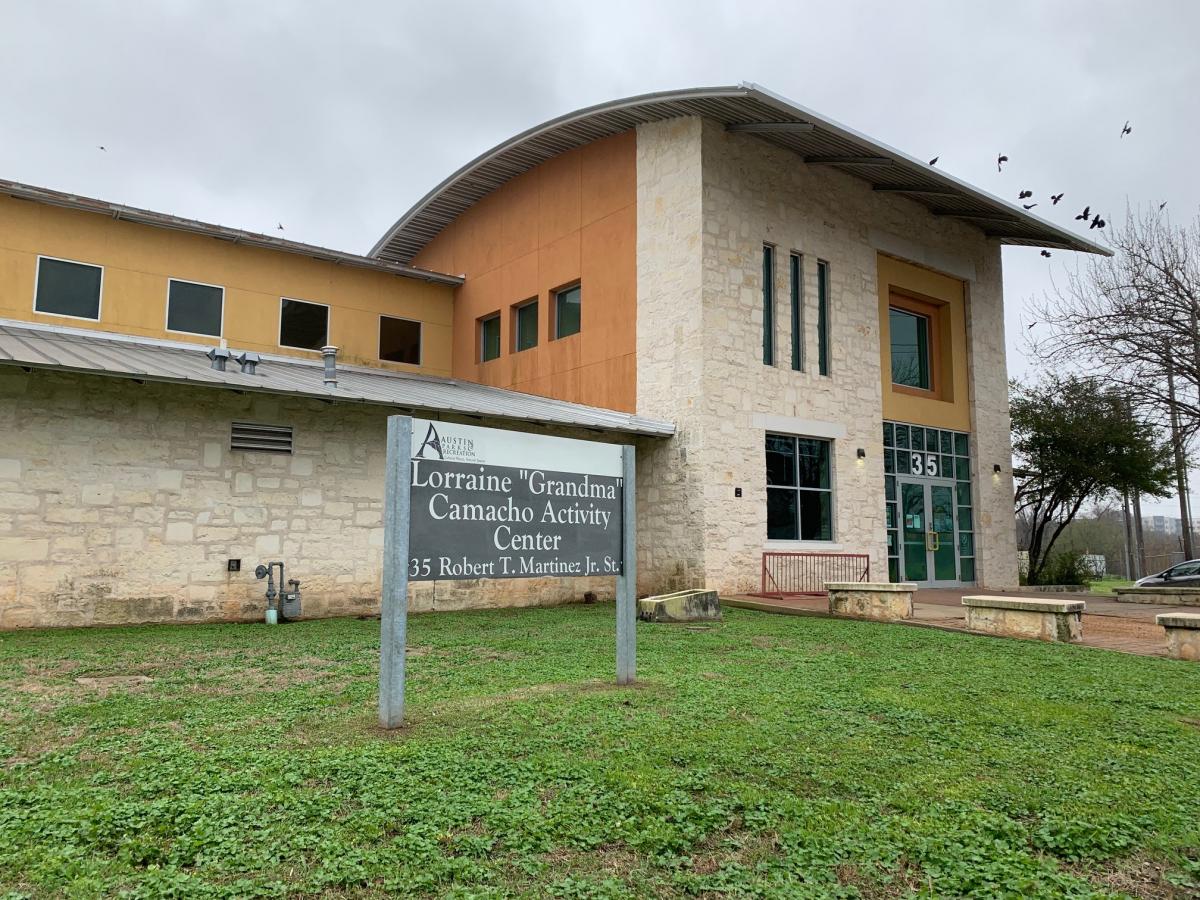 Historical Information
The Center is dedicated in honor of community matriarch Lorraine "Grandma" Camacho. Mrs. Camacho lived on Canterbury Street for more than 40 years. She was an advocate for children and a strong community. She volunteered for many years with the Reading Is Fundamental program. Over the years she was someone the neighborhood children could trust and know she would protect them as though she were their parent. She offered her house as one of the first McGruff House, a safe house for children. Mrs. Camacho spent endless hours working in her community and working to enhance the life of her community and the community's children. Her legacy of community lives on at the Camacho Activity Center.
Click the image below to sign up for Camacho's monthly newsletter for updates on their programs, events, and services.
Click the images below for more information about the free bike workshop, programs, and student films.



---
Summer Programs 2021 Registration
Summer 2021 Update

We are excited to announce the launch of Summer Camp 2021. In accordance with federal, state and local health authorities, the Parks and Recreation Department (PARD) has adopted a series of modified guidelines to ensure COVID19 health and safety measures are met. Such guidelines include the use of masks, daily wellness screenings prior to entry, utilization of the pod model, and other modifications to activities within camp. 

Beginning June 7
Virtual "Stay Creative" Summer Camp

Beginning June 21
In-person Summer Camp

Beginning July 6
Summer Playground Program 

New this year is the introduction of a lottery system.  The lottery system will help us more equitably offer limited spaces to families. To ensure a smooth registration process, please read the important information below regarding the new lottery registration process for 2021. CLICK HERE for lottery enrollment step-by-step procedures.

IMPORTANT DATES

April 19 - May 16
Registration for all families. 
To register, please go to: www.austintexas.gov/parksonline. 

May 19 
Specialty Camps (Nature Based, Inclusion and Museums and Cultural Centers) will begin contacting participants who received a lottery spot in camp.

May 26
General Recreation Camps will begin contacting participants who received a lottery spot in camp. Be on the lookout for an email or phone call as parents will have a very short turnaround time to confirm spots.

All individuals selected for camp will be asked to pay a $20 deposit for all selected weeks to ensure enrollment. The Department has made all deposits refundable this year.

Financial aid applications are being accepted.

Parks and Recreation staff is looking forward to providing a fun and meaningful summer program experience for your family that will prioritize the health and well-being of all campers and staff. Should you have any questions, please contact the recreation center where you registered. 

The Austin Parks and Recreation Department provides opportunities wherein all individuals are accepted, included and welcomed to participate, play and recreate together. Individuals interested in additional services are encouraged to request modifications to participate in our programs. Should you or a family member have a disability or special need that requires assistance for participation in our programs, please call 512-974-3914 or refer to: https://www.austintexas.gov/department/inclusion-unit

 
---
Site Supervisor:  Ryan Eaker
Program Coordinator: Athan Bernal
Program Specialist:  Theron Sweet
Building and Grounds Assistant: Masoud Emaratsaz
Registration Forms