Office of Civil Rights
Who We Are
Approved by the Austin City Council in August 2020, the Office of Civil Rights (OCR) is a newly formed department which provides a centralized entity to enforce civil rights anti-discrimination ordinance and federal statutes. OCR will provide education and outreach to the community, deliver feedback and recommendations to city management involving new and expanded initiatives and programs citywide and will work extensively with local, state and federal partners and stakeholders to ensure that Austinites live free from discrimination and other civil rights violations. The Office of Civil Rights will work strategically to promote visibility, transparency, accountability, and responsibility.
---
What We Do
Office of Civil Rights Enforcement and Compliance
The Office of Civil Rights will focus on critical areas of enforcement and compliance:
Civil Rights Enforcement
Housing
Employment
Public Accommodations
Title VI
Labor Standards Enforcement
HIV Ordinance
Fair Chance Hiring
Earned sick time
Source of Income
Anti-discrimination by City Contractors Ordinance
Equal Pay Act of 1963
Title VI Regulatory Compliance
Office of Civil Rights Education, Outreach and Community Engagement
Education/Outreach and Community Engagement
Civil Rights Advisory Group
Labor Standards Advisory Group
Civil Rights Fellowship Program (Interns and Externs/Collaboration with business, legal and university partners)
The Office of Civil Rights provides Executive and Staff liaison support for the following Boards and Commissions:
Human Rights Commission
Women's Commission
Veteran's Commission
Mayor's Committee for People with Disabilities
Have a complaint?
If you have a complaint you would like to file with the Office of Civil Rights click here, you do so online, by mail or in person by appointment only.
Interested in Community Engagement?
The Office of Civil Rights is committed to creating opportunities for civic engagement. If you are interested in helping to promote civil and worker rights for the City of Austin through OCR's Civil Rights and Labor Standards advisory groups, send us a note by emailing us. We'll let you know how to become involved. 
Higher Education Partnerships
The Office of Civil Rights believes in empowering student leadership and helping to train the next generation of Civil Rights Practitioners.  OCR's Civil Rights Fellowship Program is designed to provide undergraduate and graduate students who are interested in civil and human rights and public service with real-world work experience in civil rights enforcement. OCR's Civil Rights Fellowship Program will provide interns/externs with an opportunity to increase their knowledge and awareness of civil and human rights issues and learn about local government.
If you're interested in learning more about OCR's Civil Rights Fellowship Program, send us a note by emailing us.
---
COVID-19 Information and Resources
For more information about COVID-19 in the Austin area, please visit the COVID-19 website. 
---
Leadership
Carol Johnson, Civil Rights Director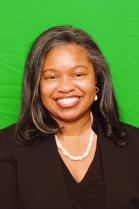 Carol Johnson began working as the City of Austin's first Civil Rights Director on Feb. 16, 2021.  On December 2, 2021, the City of Austin again made history by codifying the Office of Civil Rights and expanding civil rights protections for Austinites living and working within the city. Johnson now serves as the City of Austin's first Civil Rights Director and is responsible for leading the City's civil rights enforcement and outreach efforts and directing the newly established Office of Civil Rights Department. 
In her role, Ms. Johnson is charged with supporting Department programs and initiatives related to all six of the Strategic Outcomes outlined in Strategic Direction 2023; establishing a clear vision for the Office of Civil Rights; advancing the City's non-discrimination efforts; and promote outreach, education and awareness events for businesses and community stakeholders.
Ms. Johnson previously served as Executive Director of the Arkansas Fair Housing Commission, serving under the last three Arkansas governors in a bi-partisan capacity where she was responsible for a newly created civil rights enforcement agency in the State of Arkansas. Ms. Johnson brings more than 20 years of experience in public administration and executive governance. 
"I'm honored to be appointed as the City of Austin's first Civil Rights Officer and I look forward to the challenges and opportunities ahead in leading the City's Civil Rights Office toward providing racial and social equity and inclusion for Austin residents," said Ms. Johnson.
Ms. Johnson also formerly served as the Civil Rights Director for BOLI (State of Oregon), as the Region X Director for the Programs and Compliance Branch of the U.S. Department of Housing and Urban Development, and previously advised State Labor Commissioners on matters related to civil rights and worker rights in Oregon and Arkansas.
Other highlights from Ms. Johnson's background include:
Former Chair of the Arkansas Advisory Committee to the U.S. Commission on Civil Rights.
Former Gubernatorial appointee to the State of Oregon Public Safety Training and Standards Task Force created to address concerns of racial inequity in interactions between law enforcement and people of color.
Former Mayoral appointee to the Portland Police Citizen's Review Committee, an advisory body to the Portland Bureau's Independent Police Review (IPR) and Internal Affairs Committee.
Executive Board of Directors of the International Association of Official Human Rights Agencies (IAOHRA), an international association empowered to provide opportunities and forums for the exchange of ideas and information among member agencies and other human rights advocates.
Executive Board of Directors of the National Community Reinvestment Coalition, a grassroots member organization which creates opportunities for people to build wealth and works with community leaders, policymakers and financial institutions to champion fairness and end discrimination in lending, housing and business.
Ms. Johnson holds a Juris Doctor Degree from the University of Arkansas School of Law and degrees from the University of Arkansas and Texas Christian University.