Violet KeepSafe Storage
What difference can storage make to a person experiencing homelessness?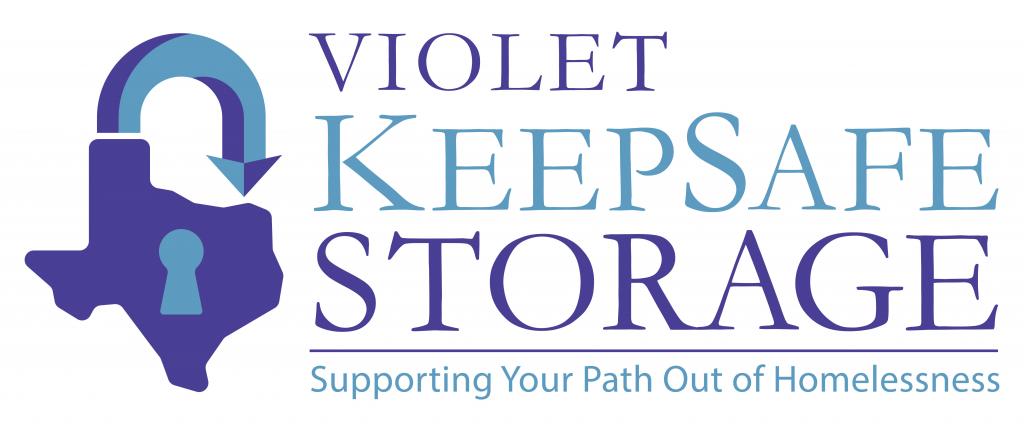 In 2020 the City of Austin launched the Violet KeepSafe Storage program, a transition storage service that helps people experiencing homelessness keep their possessions safe while navigating their way around the community and out of homelessness. Inspired by programs developed in San Diego, Louisville, Eugene, and other cities, the Office of Design and Delivery collaborated with the Austin Homeless Advisory Council (AHAC) and members of the Austin design community to develop a pilot housed at the former HealthSouth parking garage. 
Austin Resource Recovery set up the Storage Center (now operated by the Downtown Austin Community Court), where hundreds of purple bins with locks are available to hold important documents, meaningful keepsakes, and bulky personal items, lightening the load for appointments with service providers or potential employers. During operational hours (seven days a week, 7 a.m. - 7 p.m.) people experiencing homelessness can access their bin by presenting their bin tag, key, or other identifying document to an attendant who delivers the bin to a private area. As the program grows, the City will coordinate with service providers to make case managers available for assistance and guidance to people experiencing homelessness. 
See the program in action!
---
News Coverage of Violet KeepSafe Storage
Austin creates downtown storage program for homeless (Austin American Statesman)
Downtown site will be used to help Austin's homeless (Austin Business Journal)
Austin now has a program that gives homeless access to storage (KVUE) 
Austin's homeless now have a new place to store their possessions (KXAN)
Austin launches program to provide storage for homeless community (Fox 7 Austin)
---