Opioids are drugs used in the treatment of pain. As prescribed by a doctor, opioids can help patients in recovery. Opioids present a risk as they can become addictive. Regular use of opioids can lead to increased tolerance and dependence, which leads to seeking stronger, more frequent doses. You should only use opioids prescribed to you by your doctor.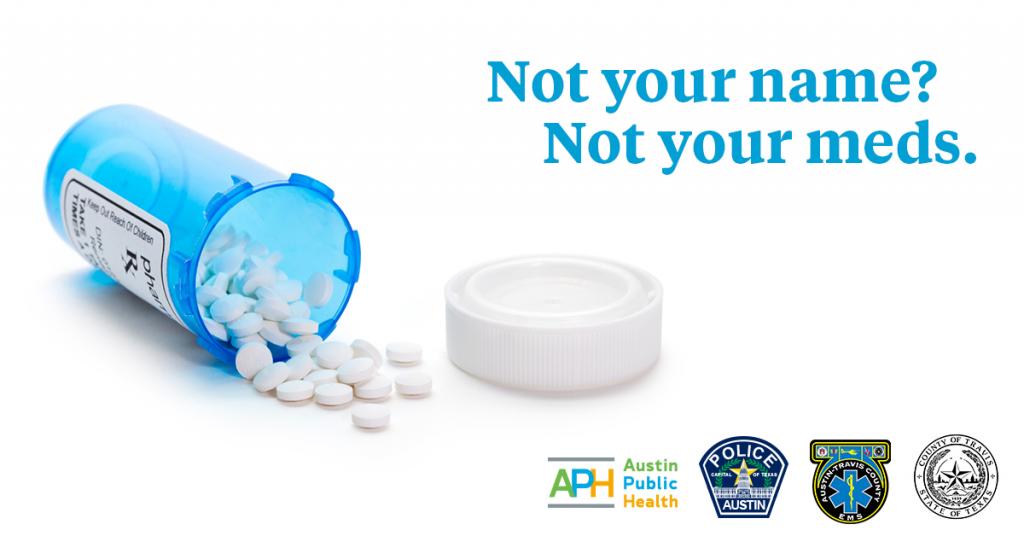 Overdose
An overdose of opioids can cause a person to stop breathing, which can lead to death.
You should call 9-1-1 immediately if a person is exhibiting the following symptoms:
Their face is extremely pale and/or feels clammy to the touch
Their body goes limp
Their fingernails or lips have a purple or blue color
They start vomiting or making gurgling noises
They cannot be awakened or are unable to speak
Their breathing or heartbeat slows or stops
The medication naloxone can be used to reverse an opioid overdose. Anyone who is treated with naloxone following an overdose will still need to receive medical intervention as soon as possible.
Opioids Dashboard
Austin Public Health is committed to preventing the incidence of opioid-related overdoses and deaths, especially for populations at higher risk.
In an effort to prevent new overdoses – and especially deaths – Austin Public Health has created a comprehensive data dashboard with helpful visualization tools.
The dashboard covers important opioid overdose data in Austin and Travis County, including: 
Non-fatal opioid overdoses  

Non-fatal opioid overdose hospitalizations

Fatal opioid overdoses  

Naloxone/Narcan distribution from Austin/Travis County Emergency Medical Services, Austin Public Health, and Travis County Health and Human Services 

Naloxone/Narcan administration, as reported by Austin/Travis County Emergency Medical Services 

Numbers of patients treated in the Buprenorphine Bridge Program (BBP) 
Access and view data on opioid overdoses.
Learn More About Opioid Overdoses and Prevention
To learn more about how you can recognize and prevent opioid overdoses, please visit www.one-dose.org.
View videos about Naloxone and opioid overdose prevention:
Types of Opioids
Common types of opioids include:
Fentanyl 
OxyContin 
Hydrocodone 
Vicodin 
Morphine 
Codeine 
Heroin 
Powdered fentanyl looks just like many other drugs. It is commonly mixed with drugs like heroin, cocaine, and methamphetamine and made into pills that are made to resemble other prescription opioids. Fentanyl-laced drugs are extremely dangerous, and many people may be unaware that their drugs are laced with fentanyl
Fact Sheets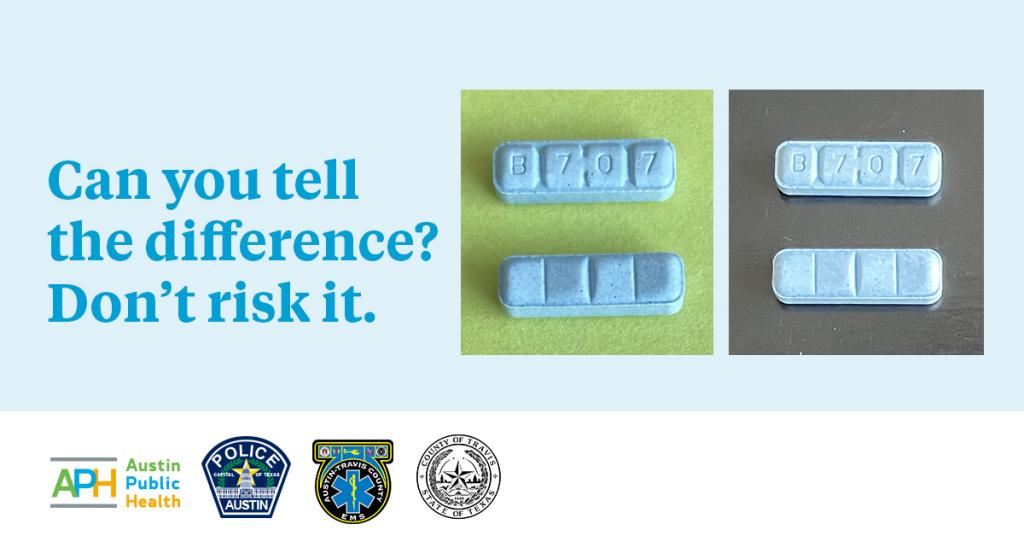 Local Resources
Austin-Travis County EMS Community Health Paramedic (CHP) Program
Opioid Use Disorder (OUD) Support Program
This program aims to directly reduce the morbidity and mortality associated with overdoses on opioids. CHP personnel respond directly to 911 calls for apparent opioid overdoses when available to establish a connection with the patient and/or their friends and support network. This technique has proven to be more effective at gaining engagement with the patient, and often results in the connection to others suffering from Opioid Use Disorder (OUD). For opioid overdoses in which a CHP was not able to respond to the scene, CHP follows up with the patient within 1 day of the event. Patients are offered connection to OUD treatment including Medication Assisted Treatment (MAT) utilizing a warm-hand-off process rather than referral. CHP Case Managers can assist with routine CHP support services such as funding, medical and mental health support, and housing. Finally, all OUD patients, their families, friends and support network are offered Opioid Overdose Rescue Kits.
To submit a referral for OUD Support, click here to complete the referral form.
Buprenorphine Bridge Program (BBP)
The BBP is a sub-program of the OUD Support Program that provides immediate, on-site treatment for Opioid Withdrawal, and daily withdrawal prevention treatment while the patient is being placed in a Medication Assisted Treatment program. CHP paramedics bring treatment with withdrawal-ending medication directly to the patient, and meet with them daily to administer the medication while establishing their entrance into an MAT program.
To request care for a person under the Buprenorphine Bridge Program (BBP), contact the CHP Duty officer directly at 512-956-9780.
The Texas Harm Reduction Alliance (THRA) is a mobile-and-street-based outreach team serving people at risk of opioid overdose in the metropolitan Austin area.