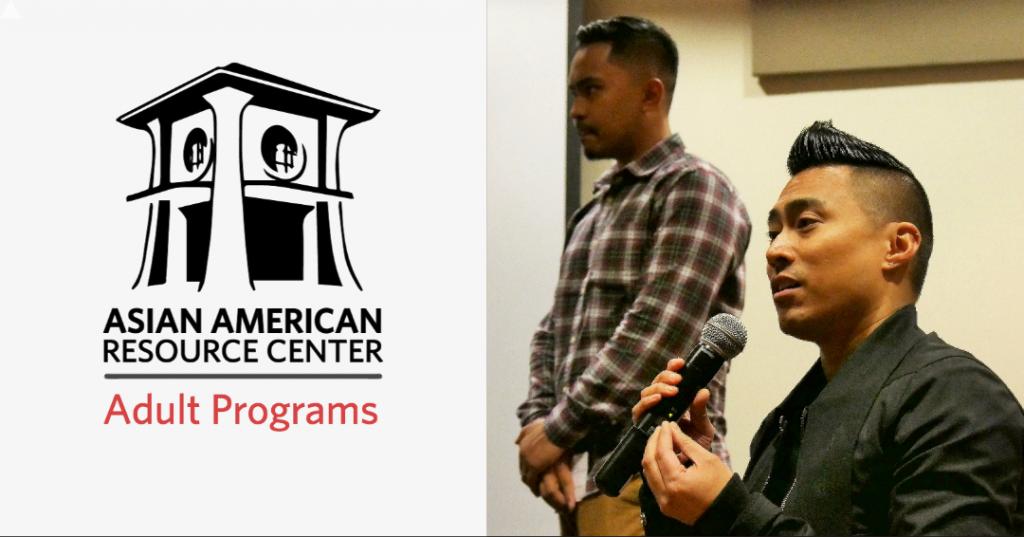 Enjoy a wide range of exciting events offered at the
AARC

.Our adult programming promotes wellness, encourages lifelong learning, and supports intergenerational recreation.  Adult and senior events include movie screenings, English as a Second Language (ESL) classes, wellness, recreational activities, and more. 
Visit our event calendar for more details about upcoming events and programs. 
---
Current Programs and Resources
Hyphenated Book Club •  Multiple Dates • FREE

Celebrate the contemporary works of Asian American writers and experiences in this year-around book club series. From new releases to community favorites, emerging voices to literary ancestors, fiction to non-fiction and everything in-between, explore the diversity of American literature from an Asian American lens. Registration information to follow.

October's meet up will be held via Zoom, 2022 meet ups to be in person at the AARC pending APH guidance. Register to attend the October 19th Meet Up at: www.aarcatx.eventbrite.com. 

See below for past and upcoming Hyphenated's reading list, meet up dates, and community partners.

October 19, 2021 -7PM CST- via Zoom - Interior Chinatown by Charles Yu, with Hanna Huang of Austin Asian American Film Festival
February 8, 2022 - 7PM CST - In Person/AARC - America's Not The Heart by Elaine Castillo, with Tony K. Vo of UT Austin Center for Asian American Studies
May 17, 2022 - 7PM CST - In Person/AARC - Crying in H Mart by Michelle Zauner, with Gan Bei Gals
August 30, 2022 - 7PM CST - In Person/AARC - Gold Diggers by Sanjena Sathian, with Sona Shah, Parks and Recreation Department's Equity and Inclusion Program Manager

English as a Second Language (ESL) 

Interested in English as a Second Language Classes at the AARC? In partnership with Austin Community College(ACC), the AARC offers English classes on Tuesday and Thursday evenings. Learn more and apply at: http://www.austincc.edu/abe/esl/. 

ESL at the AARC is free but students must be registered to attend. For help call Adult Education Info-line at 512-223-5300.