Bark Rangers Promote Responsible Park Use by People and Pets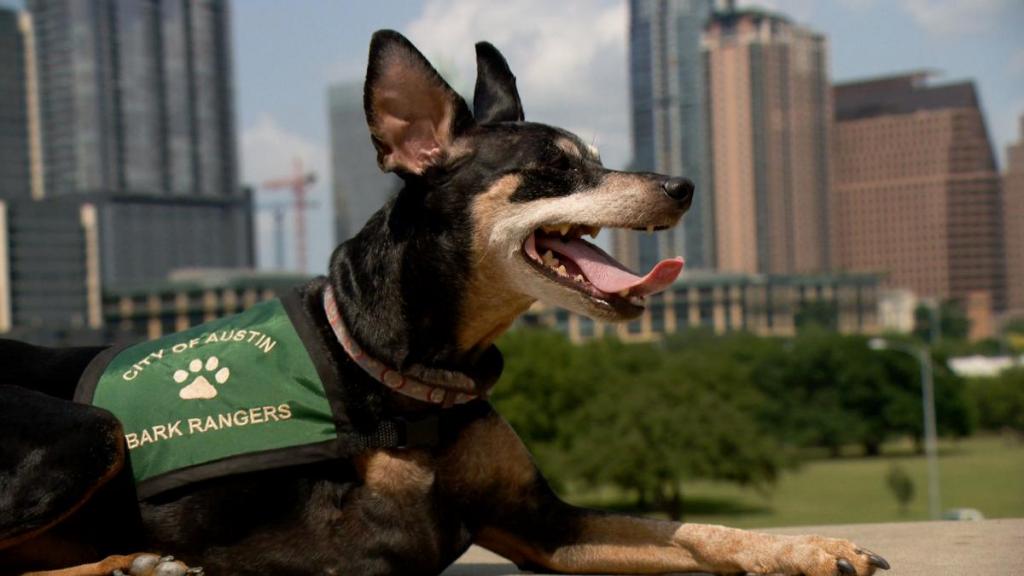 Bark Ranger Workshops:
The Bark Ranger Digital Workshop is now live! Watch the entire 30 minute video and answer the four questions at the end to become a Bark Ranger. The course will cover useful pet gear, an overview of recreational safety practices, and an introduction to Leave No Trace principals. Be sure to follow us on Facebook and check out our Leave No Trace page for more information.
Service Unit:
Once you have completed the Bark Ranger workshop, either online or in-person, you will have the opportunity to join our Service Unit. The Service Unit is an optional community of Bark Rangers that want to give back to their parks. With each dog creating about 1/2 pound of waste per day, 75 Bark Ranger graduates can prevent 37.5 lbs of waste from being left in parks daily which adds up to about 13,687.5 lbs per year! You may find them in Austin parks, volunteering or educating on responsible dog ownership. If this sounds like you, make sure to attend our next workshop. We hope to see you in our parks soon!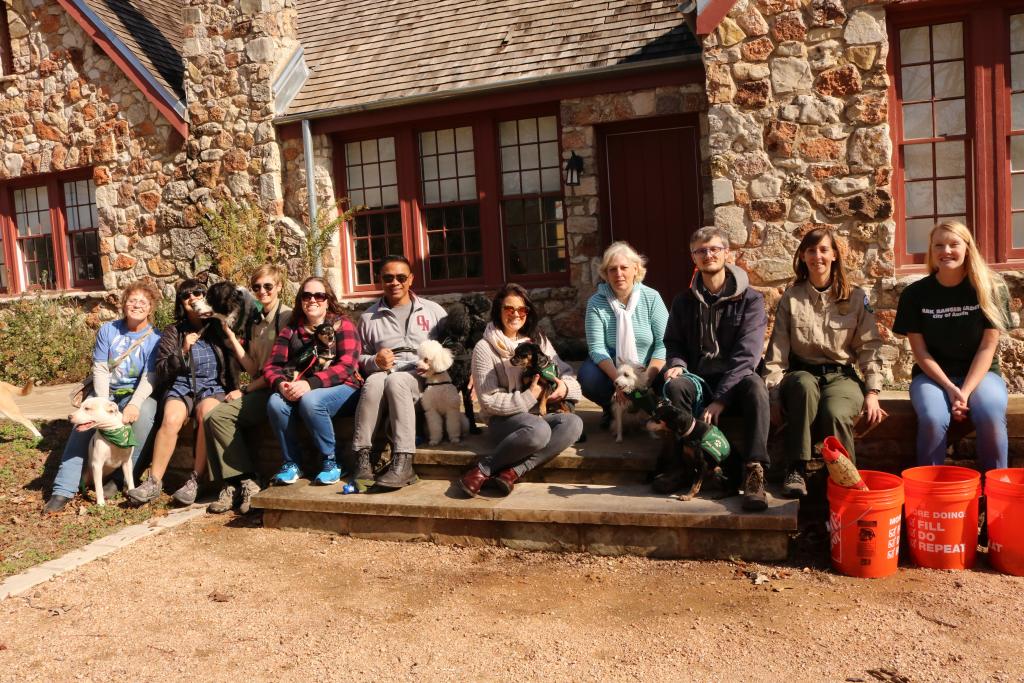 Mission:
The purpose of this program is to promote responsible use and enjoyment of city parks by residents and their pets. Core environmental concepts are introduced including Leave No Trace Principles, Outdoor Safety for Pets, and Park Stewardship for Pet Owners. This program directly supports the Park Ranger's mission of promoting responsible recreation, cultivating stewardship, and conserving natural resources. 
135 Bark Rangers Graduates and 574 Program Participants since Summer 2018.
Goals:
1) to reduce the amount of pet waste/bagged pet waste left on trails and in parks;
2) reduce the number of off-leash dogs in on-leash parks;
3) reduce pet/pet owner injuries and deaths due to improper safety measures; and
4) empower pet owners to be park stewards for the Austin park system.
A Message From Austin's own Shinyribs:
Kevin Russell worked alongside Austin Parks and Recreation and Austin Animal Services Department to create this fun video. You've never seen Park Rangers move like this!
Don't Be an Off-Leash Offender
Keep recreation on the trails and in our parks safe and fun for everyone. Keep your pets on-leash unless otherwise marked.
Scoop The Poop
Each dog in Austin makes roughly ½ lb of poop per day. Don't be a poop offender.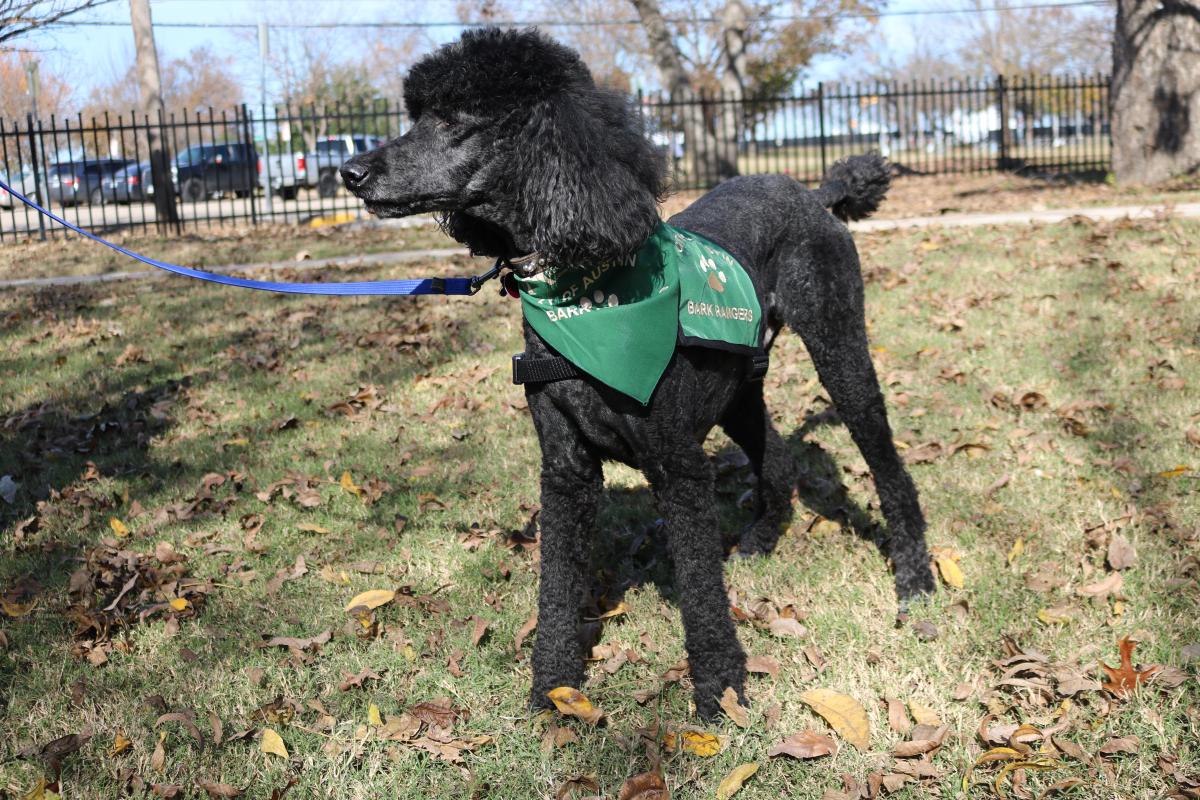 Special thank you to our partners:
Contact us:
If you have questions please contact the Bark Rangers.
The City of Austin is committed to compliance with the Americans with Disabilities Act. Reasonable modifications and equal access to communications will be provided upon request. For assistance please contact (512) 974-3914 or Relay Texas 7-1-1.