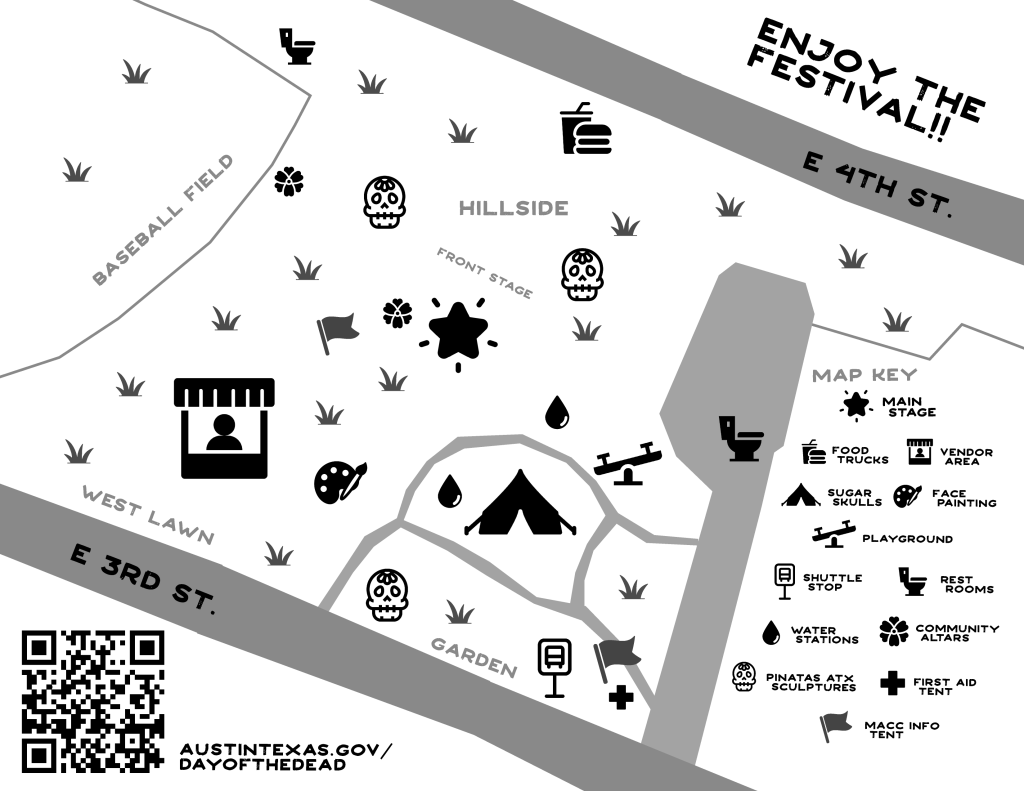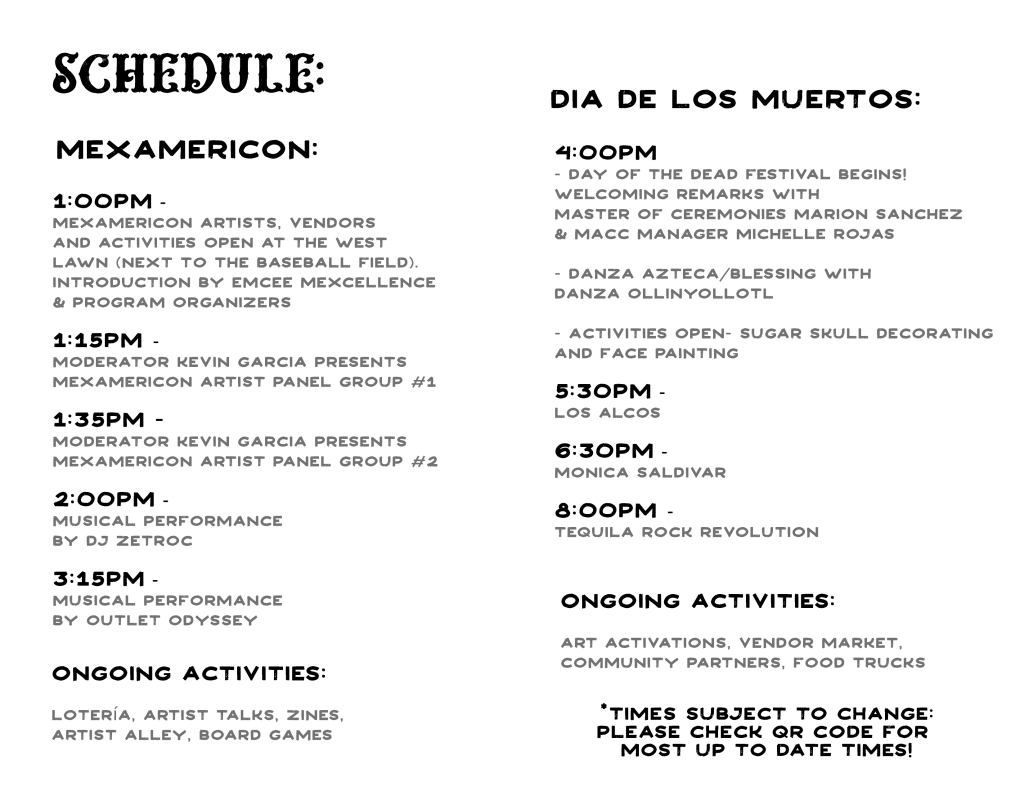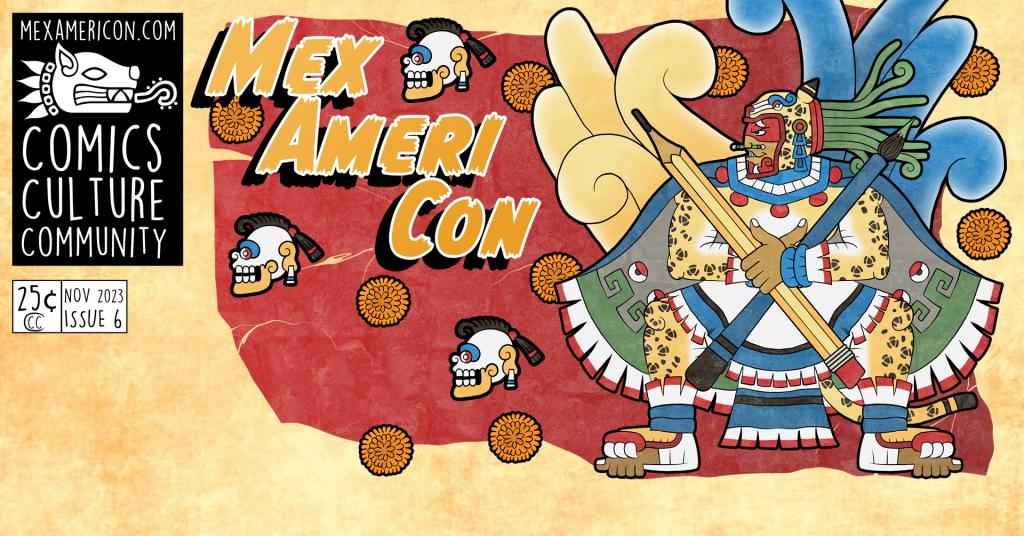 Day of the Dead Festival & Mexamericon Comic Con




Saturday, November 4th




1:00-9:00pm
The MACC's 16th annual Day of the Dead festival is pairing up again with MexAmericon! This celebration of life will take place at the Pan American Recreation Center. This will be a community-building family-friendly event. Guests can enjoy hands-on children's activities, art activations, vendors, food trucks, and a collective community altar.
The festival's extended hours from 1:00pm-9:00pm combine our the most anticipated events of the year into one big celebration!
At 1:00-3:00pm, MexAmeriCon will present their afternoon showcase of Mexican American and Latinx artists who work through the medium of comic books, graphic novels, zines and pop art. The "Artist Alley" under the big outdoor MexAmeriCon tent offers loteria (bingo), an artisan market, and autograph signings. Now in its 6th year, MexAmeriCon is a Comic Con like no other, and it's the only Latine-focused comic con in Central Texas. Expect to be immersed in culture- focused graphic novels and an innovative experience that creates a positive and inclusive environment for both artists and attendees to unite and share. You may even go "back in time" playing the Aztec Loteria game! 
At 3:00 - 4:00pm, Mexamericon will present a live music performance on the outdoor Pan Am Hillside stage. The performance is by Outlet Odyssey!
MexAmeriCon will continue throughout the entire festival hours of 1:00 - 9:00pm. Arrive early because from 1:00pm - 4:00pm you will experience a MexAmeriCon-focused afternoo!. But if you arrive after 4:00pm, you can still experience plenty of Mexamericon activities and of course, their Artist Alley with graphic novels, zines, comics, clothes, jewelry, gifts, and so much more! 
At 4:00pm, get ready to welcome the Day of the Dead with altars, art installations, and activities that foster an appreciation for the sweetness and fragility of life. Discover the MACC's large-scale interactive sculptures by Las Piñatas ATX! 
Starting at 4:00pm, the MACC's education department offers free sugar skull decorating and face painting. The collective outdoor ofrenda (altar) will be a gathering of memories that grows larger throughout the evening as guests contribute names and notes to it.
There will be performances on the main outdoor Pan Am stage by mariachi metal group Tequila Rock Revolution, Tejano Music Awards Best New Female Artist Monica Saldivar, and Austin's Latin-Psych Fusion band Los Alcos round out the evening. Schedule below!
The MexAmeriCon and Day of the Dead events all occur outdoors and under tent cover on the Pan Am grassy "Hillside".
This double event is free to attend and open to all ages. Guests may bring their own folding chairs, blankets, and water/ water bottles. Alcohol-free.
Mexamericon Schedule:
1:00pm - MexAmeriCon artists, vendors and activities open at the West Lawn (next to the baseball field). Introduction by EMCEE Mexcellence and program organizers. 
1:15pm - Moderator Kevin Garcia presents MexAmeriCon artist panel group #1.
1:35pm - Moderator Kevin Garcia presents MexAmeriCon artist panel group #2.
2:00 pm - Musical Performance by DJ Zetroc
3:15pm - Musical Performance by Outlet Odyssey
*Ongoing Activites: Lotería, Artist Talks, Zines, Artist Alley, Board Games
Day of the Dead Schedule:
4:00pm - Day of the Dead festival begins, Welcoming remarks Pan Am stage with Master of Ceremonies Marion Sanchez and MACC Manager Michelle Rojas.
Danza Azteca/ Blessing with Danza Ollinyollotl
Activities open- sugar skull decorating and face painting
5:30pm - Los Alcos on Pan Am Stage
6:30pm - Monica Saldivar on Pan Am Stage
8:00pm- Tequila Rock Revolution on Pan Am Stage
Parking and Shuttle information:
Look for updates on social media @ESBMACC!
Please respect the neighboorhood and do not block driveways when parking around Pan Am Park.
There will be a free shuttle service!
Shuttle will run 12pm-10pm from the Pan American Recreation Center to two parking locations and back (round trips). 
Park near one of these two shuttle stops and take the shuttle to Pan Am park and back! Note: when parking in neighborhoods, please obey parking signs and do not block driveways.
Shuttle Stops: 
Stop #1
Metz Neighborhood Swimming Pool (parking lot)
2305 Canterbury St, Austin, TX 78702
Stop #2
Martin Neighborhood Swimming Pool (parking lot across the street from Nash Hernandez Building)
1626 Nash Hernandez Senior Rd, Austin, TX 78702
November 4th will include these FREE activities:
- Graphic Artists, Interactive Board Games by Mexamericon
- Sugar Skull Decorating by MACC Education Department
- Large-Scale Art Installations by Las Pinatas ATX 
- Loteria (live bingo game) by MexAmeriCon
- Facepainting by Mexamericon 1-3pm & MACC Education 3-8pm
- The list of activities will grow, stay tuned on social media for more!
---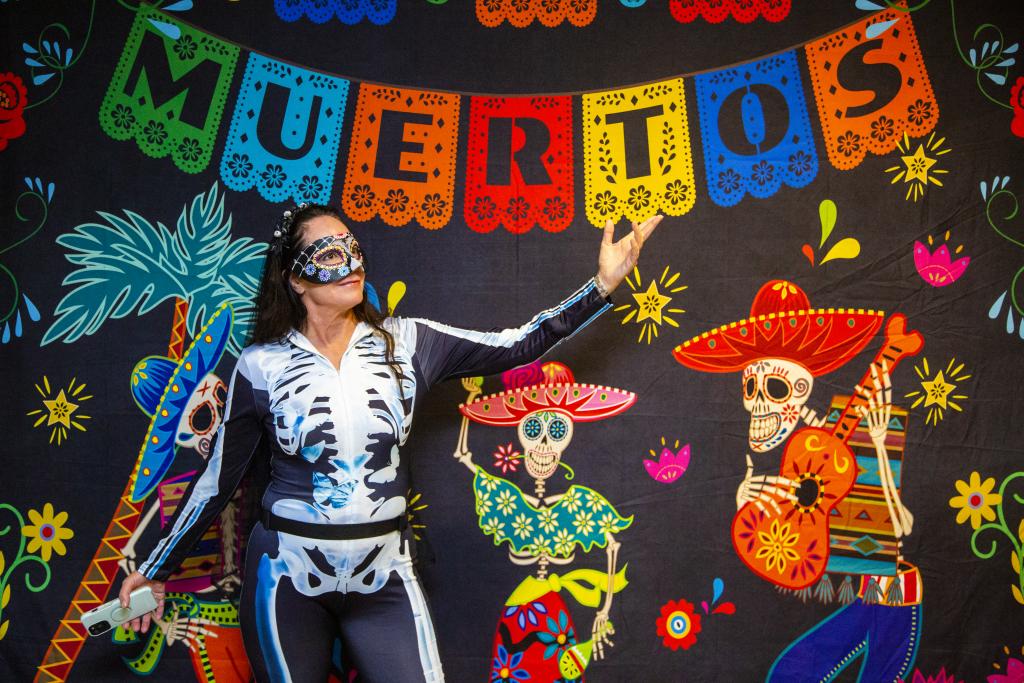 Ways the public can participate:
- Attend the festival on November 4th and invite your friends! Follow @ESBMACC!
- To be a vendor or volunteer, please fill out this form!
- Bring your photographs & flowers to add to one of the community altars. The public can add to the altars on Nov 2 at Oakwood Cemetery or Nov 4 at Pan American Receation Center. No perishables or valuables please! 
- Wear your MexAmeriCon cosplay to participate in a costume contest!
- Does your workplace or school want to build an ofrenda? Email Olivia.Tamzarian@austintexas.gov
- Media: Graphics Folder