The Dino Pit is an outdoor paleontology exhibit, built for permanent display at the Austin Nature & Science Center (ANSC) located in Zilker Park. The project was developed and built through a collaborative effort of the ANSC, The University of Texas at Austin´s Texas Memorial Museum, the Austin Community Foundation, and the architectural firm of Graeber, Simmons & Cowen, which also served as project manager. The exhibit is designed to instruct visitors about paleontology through hands-on educational experience.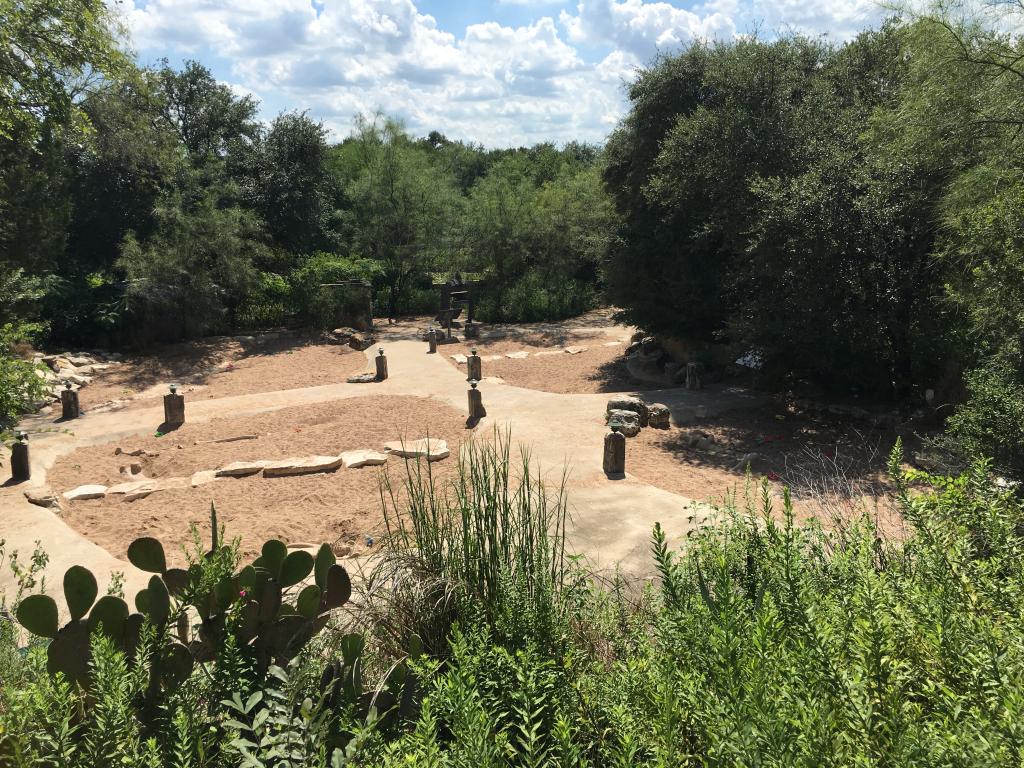 Artist John Maisano was instrumental in the development and completion of the Dino Pit project, working to transform a large area at ANSC into an educational dig site for finding fossil casts.  Maisano modeled the casts using many of the important and unique specimens from the collections of the Texas Memorial Museum.  He created an 8' x 6' mammoth rib cage cast in bronze, for the children's entrance to the site, as well as 19 oil paintings depicting the creatures the children will find as they explore the pit.
Other features of the exhibit include dinosaur trackways, a field collection display that highlights fossils found at the 301 Congress Avenue construction site several years ago, and an observation deck. The exhibit is incorporated into the visitor programs currently offered at ANSC including youth programs, school field trips, camps, birthday parties, adult workshops and teacher training.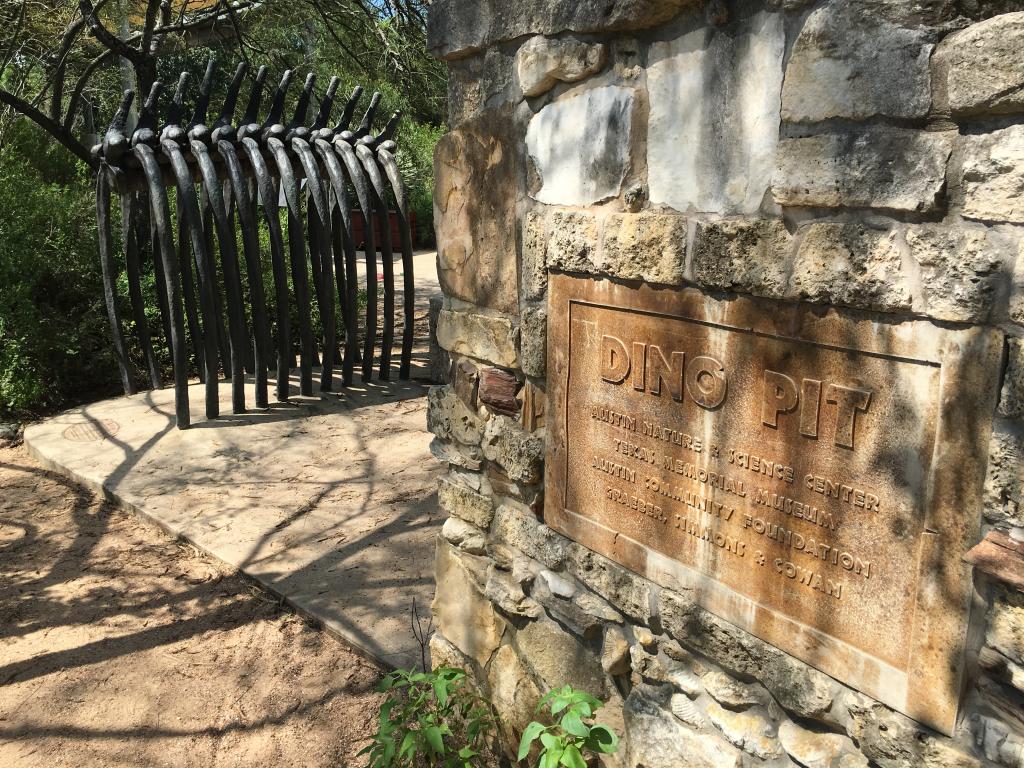 Exhibit Sponsors
Paleontologists Circle

Ernest and Sarah Butler
Natural Science Guild of Austin
The City of Austin Parks and Recreation Department
The University of Texas at Austin

Explorers Circle

Ben and Joanie Bentzin
Paul Koehler Brown
The Webber Family Foundation
Energy Engineering Associates
H-E-B
Texas Gas Service

Curators Circle

Austin Commercial, LP
The Kodosky Foundation
Crescent Real Estate Equities
Graeber, Simmons & Cowan
Robert and Bettie Girling
Austin Community Foundation
Mattson-Mchale Family Foundation
William and Bettye Nowlin
Anne Elizabet and Will Wynn

Diggers Circle

Austin Natural Science Association

Platinum Sponsors

i2i
Fugro
Convergence Institute
TBG Partners Baker-Aicklen & Associates, Inc.

Gold Sponsors

McKinney Drilling
Steel Design, Inc.
Tri DalStephen and Stefani Griffith
BAiley and Beverly Griffith

Silver Sponsors

Capital Equipment
Capital Aggregates

Bronze  Gold Sponsors

Texas Industrial Mechanical
Bank of America

Support

Austin Bridge and Road
SBC Foundation
Aaron Concrete
Seasha Pools
Barton Springs Nursery
Capital City Steel
TXI