Guest Artist Program
The Dougherty is pleased to host Guest Artist classes in order to enrich and expand our programming. Our Guest Artists are Community Contract Instructors who take registration and payment directly from their students. Students do not register with the Dougherty Arts Center.  The classes take place at the Dougherty Arts Center.
---
March Mattingly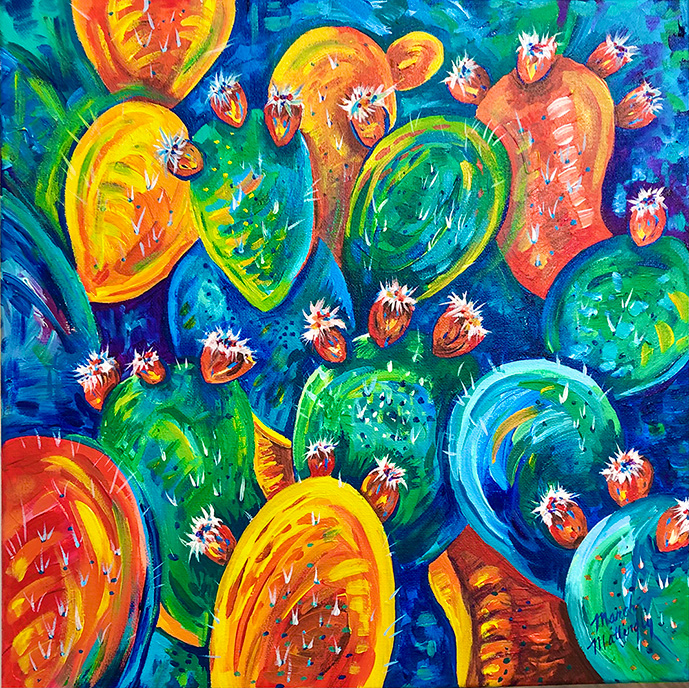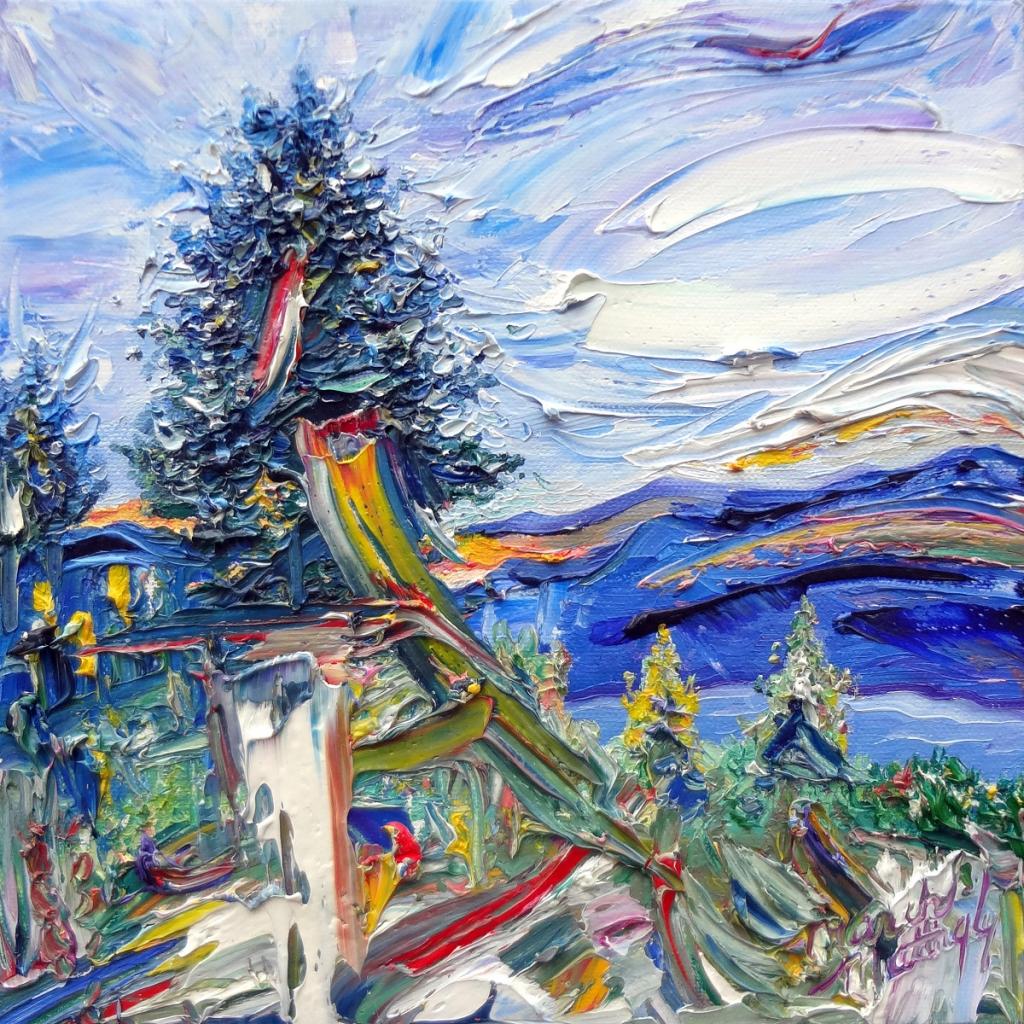 Bachelor of Fine Arts (BFA), with concentration in Studio Art/Painting and Drawing from The University of Texas at Austin. I have been painting and drawing since I could pick up a pencil. As a child, I was fascinated by colors and patterns in nature. I work in a variety of media: oils or acrylics on canvas, charcoal, graphite, oil pastels and chalk pastels. My artwork themes are mainly of nature: landscapes, flora and fauna. My paintings and pastels are colorful and expressionistic, reflecting our perception of and interaction with favorite places and subject matter; in the context of physical places, emotional states of mind, or a point in time that we cherish from our own, unique, individual journey that we all make on this earth.
March's Classes
March's painting classes are suitable for all skill levels.
Fall Session 1: Painting with Acrylic or Water-Soluble Oils

Artist March Mattingly 

Painting classes include demonstrations with different painting techniques, using palette knives and brushes with either oils or acrylic paint on canvas and individual instruction tailored to each student's level of expertise. Those with varying experience levels are invited to enroll in the same class. Each person is encouraged to attempt the subject matter and artistic style of their choice and will be guided to the completion of their own, unique painting styles.

 Saturday 10:30am-1pm
 9/16-10/14

Cost $160

Option: Supplies provided by instructor add + $55

Fall Session 1: Drawing for Beginners 

Artist March Mattingly 

Drawing classes include demonstrations with different drawing techniques, using different drawing media, such as graphite, charcoal, conte crayon and ink. Individual instruction is tailored to each student's level of expertise. Those with varying experience levels are invited to enroll in the same class. Each person is encouraged to attempt the subject matter and artistic style of their choice and will be guided to the completion of their own, unique drawing styles.

 Saturday 1:30-3:30pm
 9/16-10/14

Cost $135 

Option: Supplies provided by instructor add + $35

Fall Session 2: Painting with Acrylic or Water-Soluble Oils

Artist March Mattingly 

Painting classes include demonstrations with different painting techniques, using palette knives and brushes with either oils or acrylic paint on canvas and individual instruction tailored to each student's level of expertise. Those with varying experience levels are invited to enroll in the same class. Each person is encouraged to attempt the subject matter and artistic style of their choice and will be guided to the completion of their own, unique painting styles.

Saturday 10:30am-1pm
*10/28-12/2
 *No class on 11/25

Cost $160

Option: Supplies provided by instructor add + $55

 

Fall Session 2: Drawing for Beginners 

Artist March Mattingly 

Drawing classes include demonstrations with different drawing techniques, using different drawing media, such as graphite, charcoal, conte crayon and ink. Individual instruction is tailored to each student's level of expertise. Those with varying experience levels are invited to enroll in the same class. Each person is encouraged to attempt the subject matter and artistic style of their choice and will be guided to the completion of their own, unique drawing styles

 Saturday 1:30-3:30pm
 *10/28-12/2
 **No class on 11/25

Cost $135 

Option: Supplies provided by instructor add + $35
Class registration link: https://www.marchmattingly.com/contact