Climate change is here for Central Texas and impacts everything in the natural and built environment. In the future, we can expect: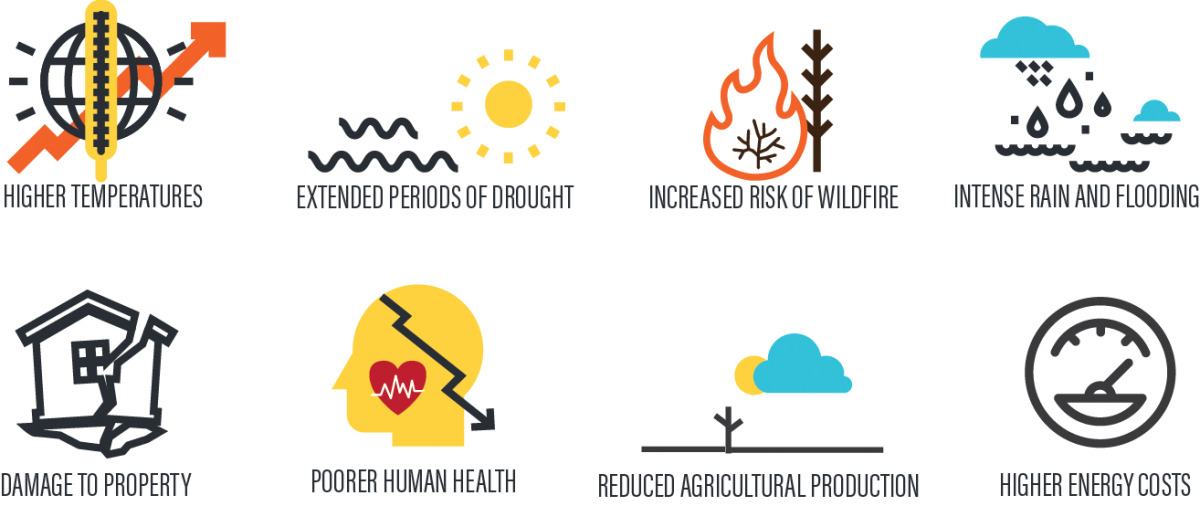 In order to avoid the worst impacts, greenhouse gas emissions must be reduced. What does that mean for Austin and how can each of us make a difference?
 
Climate Change at the Local Level
What causes climate change?
Greenhouse gases in the atmosphere trap and hold heat at the Earth's surface.
What produces greenhouse gases? 
Carbon-based energy and fuel produce greenhouse gases. These primarily come from energy, transportation, landfills, and materials production and transport.
What does Austin's carbon footprint look like?
46% of greenhouse gas emissions come from energy in buildings, 36% from transportation,10% from industrial processes, 5% from refrigerants, and 3% from materials and waste management, for a total of 10.9 million metric tons of carbon dioxide-equivalent. Based on these numbers, the average Austinite is responsible for a carbon footprint of 8.5 metric tons of carbon dioxide-equivalent annually!
With Austin's population on the rise, our carbon footprint could get bigger and have many negative outcomes.
This includes high temperature extremes, increased flooding, and more periods of drought, which would mean negative consequences for health, property, and affordability.
What can each person do to reduce their carbon footprint?
Use less energy; walk, bike and ride the bus more; and keep as much out of the landfill as possible.
---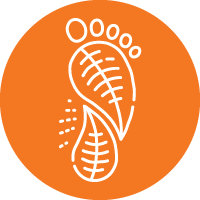 ---
For a list of simple actions that everyone can take to reduce their carbon footprint, go to: www.austintexas.gov/climateaction
The City of Austin is committed to reducing greenhouse gas emissions, as well as strategies to become more resilient and adaptive to climate change impacts.