.clear { clear:both; display:block; overflow:hidden; visibility:hidden; height:0px;}
About Us  |  Programs/Events/Services  |  Exhibits  |  Get Involved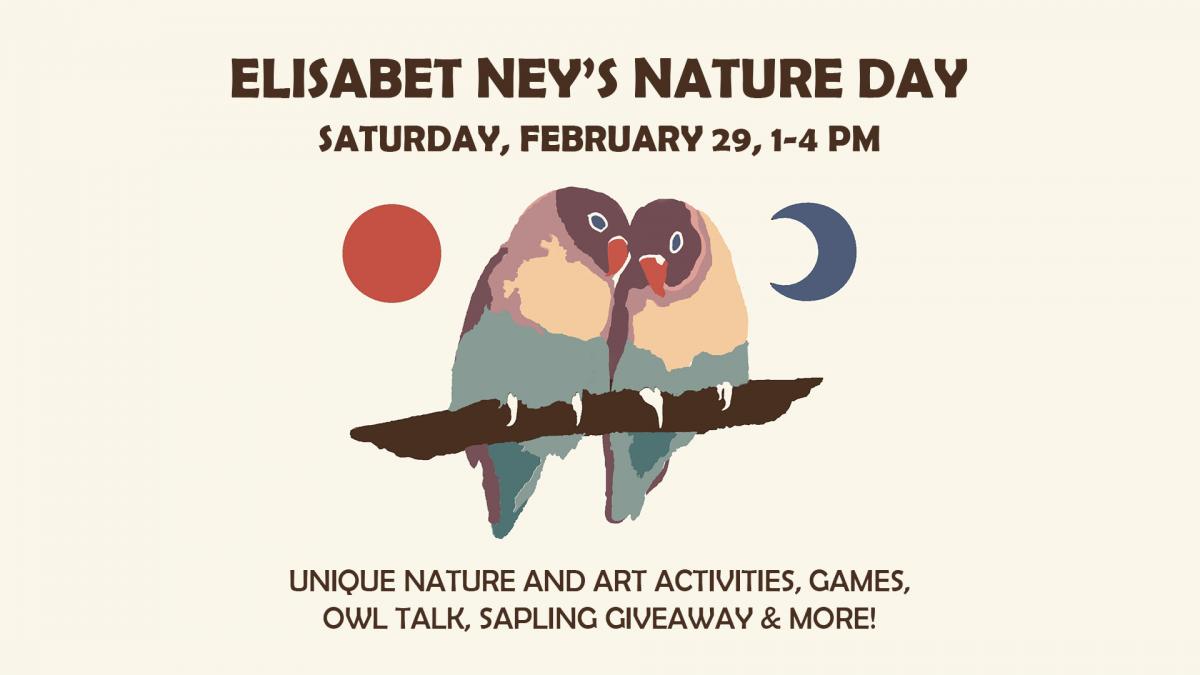 ELISABET NEY'S NATURE DAY
Saturday, February 29, 2020 1:00 PM - 4:00 PM
Celebrate Austin's panoplific flora and fauna with a sapling giveaway courtesy of TreeFolks, really cool new art/nature hands-on projects, interactive demonstrations, and much more. This event will really wow kids and adults alike! You'll learn about urban Owls too, in a talk at 2:00 PM! Discover local environmental outreach programs, wildlife rescue, and science education opportunities. Artist Barbara Attwell will also be talking about her work on display in the exhibition "Rewylding".
Elisabet Ney was a devout naturalist, drawing artistic inspiration from her central Texas environment. It's changed some--it's in a city now(!)--but there's still a lot of inspiration to be had!
Participants include: Texas Beeworks, Texas Blue Jay Project, TreeFolks, Austin Watershed, Austin Bat Refuge, Travis Audubon, Capital Area Master Naturalists, Austin Butterfly Forum, Barbara Attwell, Cities Connecting Children to Nature, Calder Kamin and more.