Interactive Sidewalk Program Project Map
The Sidewalk Program Projects Map showcases active sidewalk and curb ramp projects. It provides the most up to date information available on scheduled sidewalk and curb ramp projects in Austin. It also allows the user to turn on a layer showing completed sidewalk projects since 2011. Click the image below to see what sidewalk projects are scheduled to start construction in the next six months. 
The Sidewalk Program relies on a variety of funding sources to implement sidewalk improvements, including but not limited to, bond funding, Quarter-Cent funds, fee-in-lieu, grants, etc. The projects depicted in this map include all sidewalk projects, regardless of funding source.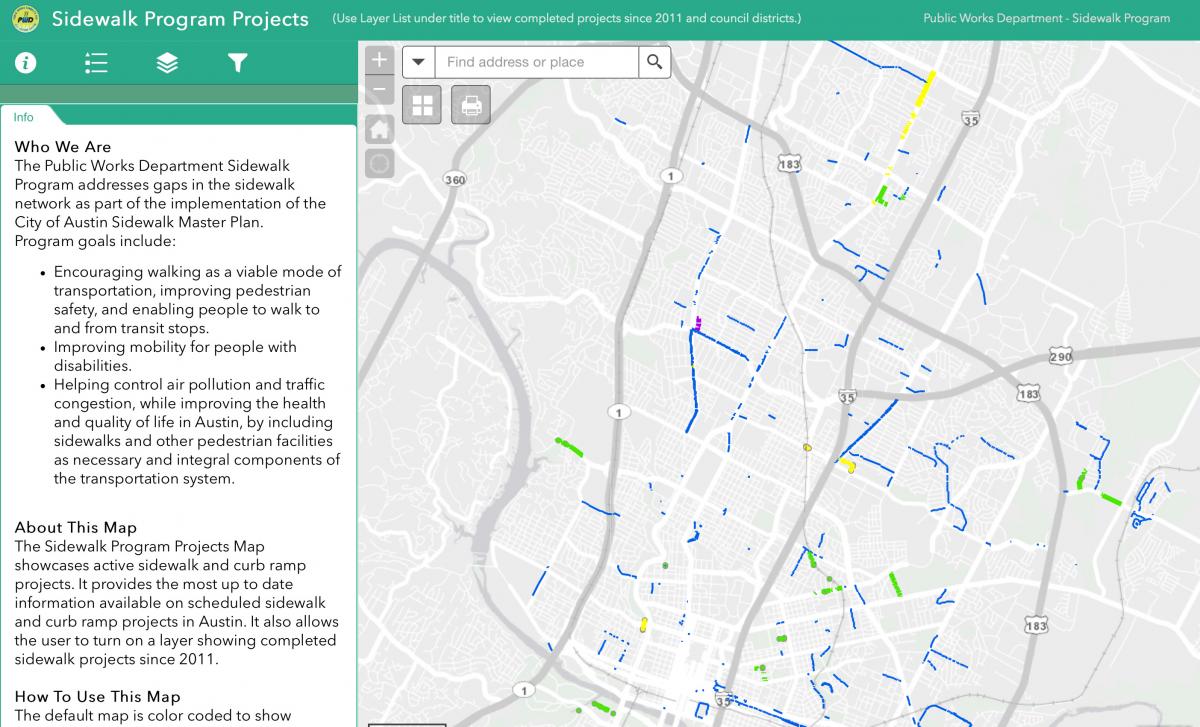 Quarterly Reports by Year
The Sidewalk Master Plan is part of the City of Austin's efforts to prioritize sidewalk construction projects that help make Austin a more connected City and improve the network of ADA-compliant sidewalks. The sidewalk quarterly report maps show where sidewalk improvements are active, completed and planned as part of the Sidewalk Master Plan and ADA Transition Plan. Within the report, the map highlights where bus stop improvements are complete.
2019
2018
2017
2016
2015
---