Exhibits  |  Events/Tours  |  Education  |  Get Involved  |  About
The Other Messengers
The Susanna Dickinson Museum presents "The Other Messengers" -this exhibit explores the experiences of the other people who survived the Battle of the Alamo alongside Susanna Dickinson. For so long, it has been told that only a single woman and her baby survived the battle. Come find out the real story! Exhibit on display from June 2020 - December 2020.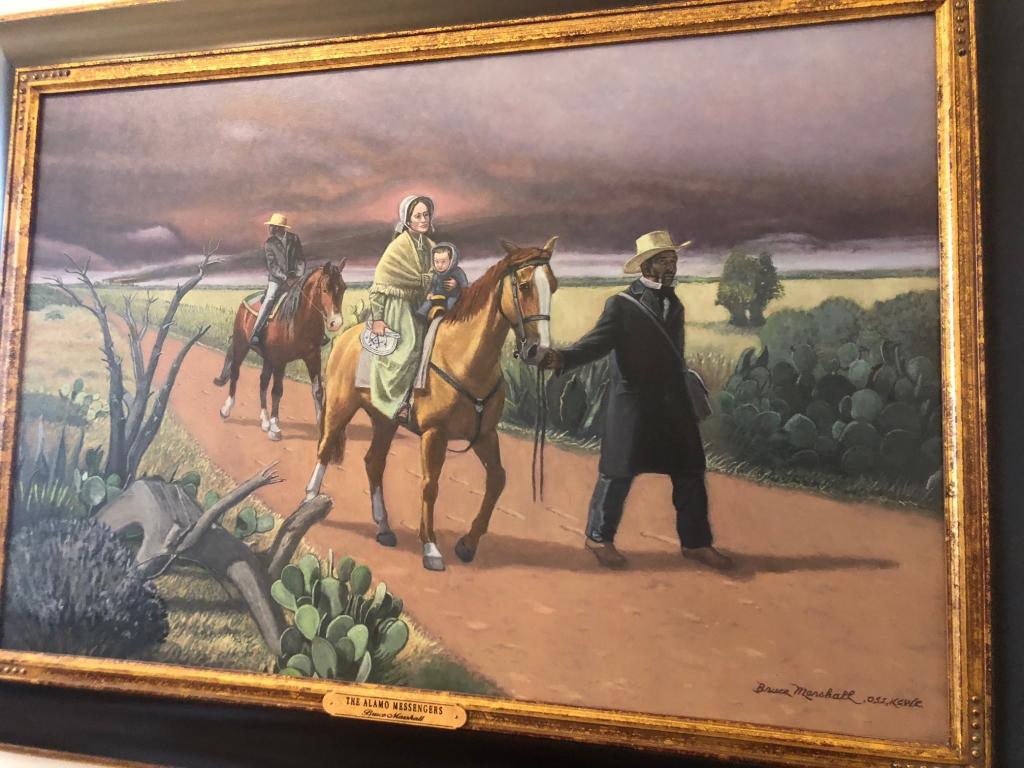 We know the story of Susanna Dickinson, but there have been many other Tough Texas Women who have contributed to history. In this ongoing series presented by the Susanna Dickinson Museum, we explore the lives and accomplishments of these women. These are their stories.
Susanna Dickinson wasn't the only "Messenger of the Alamo."  Learn the stories of the other women, children, and enslaved individuals who walked out of the carnage inside the Alamo, as well as the residents of San Antonio who dealt with the horrific aftermath of the battle.