Employee Sustainability Spotlight: Sara Boone Hartley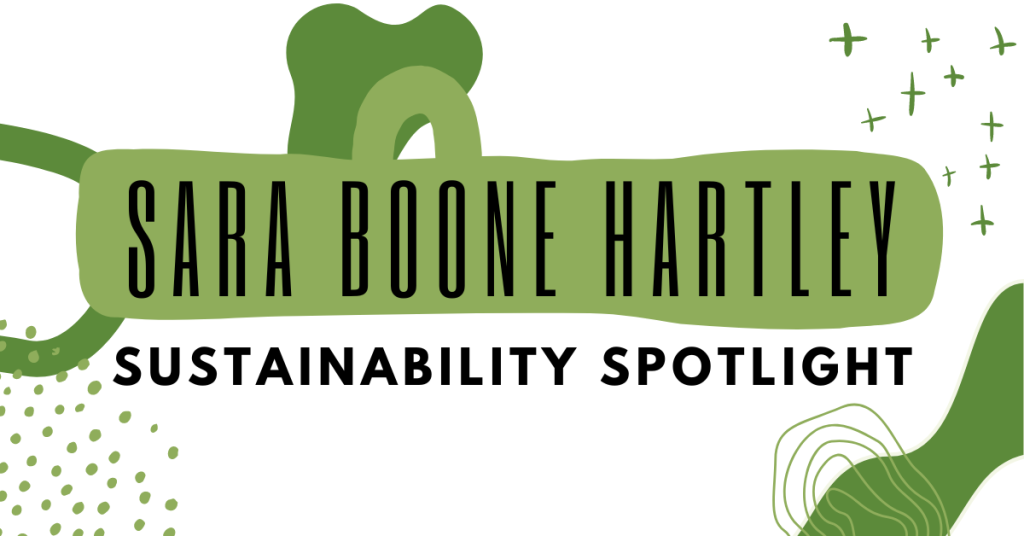 There are thousands of employees that help power the City of Austin — we're proud that so many of them center sustainability in their work and lives. Today, we're introducing you to one such employee: Sara Boone Hartley, Assistant Director for Support Services with the Watershed Protection Department.
One of Sara's favorite places is her backyard, and she tends it with an eye toward sustainability and the environment. Sara never uses fertilizer or weed killer on her lawn. Using Grow Green practices and with just a little extra TLC, Sara shows that harmful chemicals aren't necessary — pulling any weeds that do poke through by hand. Her gardens also feature pollinator-friendly, drought-tolerant native plants. These native species are often easy to grow, resilient, and can support themselves in our challenging climate with little to no water.
But Sara's sustainability practices go beyond the home. She takes an active stance against single-vehicle occupancy trips. For over 20 years, Sara has spent most days cycling to and from work. The trip clocks in at almost 17 miles each way, but Sara is committed to reducing her impact on greenhouse gas emissions, recognizing that emissions from transportation make up a significant proportion of Austin's community carbon footprint. Missing rush-hour traffic is also a bonus! On days when time is tight, energy levels are low, or weather isn't cooperating, Sara supplements her commute by using the bus or train.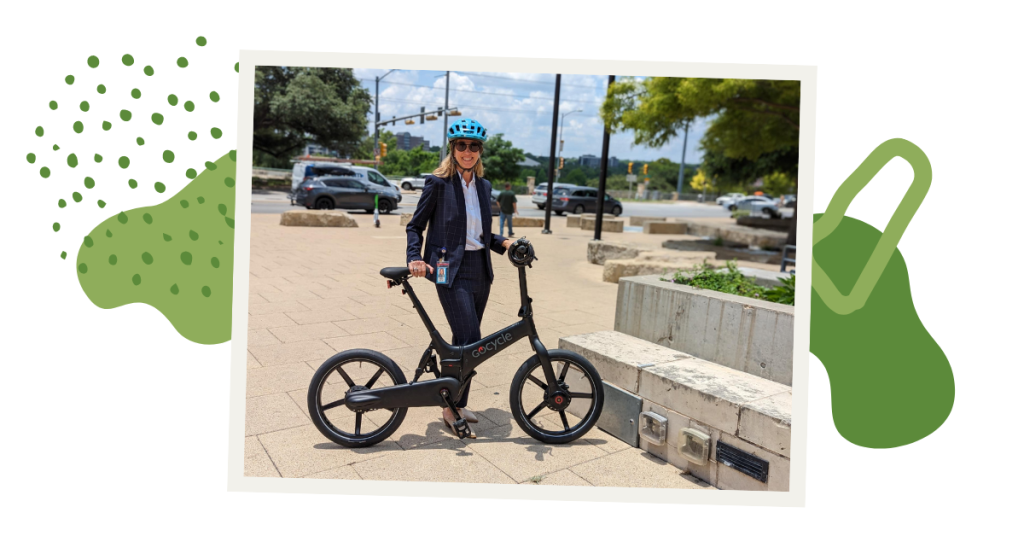 For Sara, sharing her passion with friends and neighbors is an essential part of her own sustainability journey. She seeks out opportunities to tell those in her network about innovative, environmentally-conscious policies and practices being led by the City. "Engaging our community on these policies and practices is key," says Sara, "and word of mouth is a great way to engage people to try something new!"
We thank Sara for being a shining example of dedication to sustainability! Learn more about what you can do to support a sustainable city.