How Plants React to Storms
As rain runs off our rooftops and streets, it drains down into the stormdrains and is directed to the streams. This rush of water swells the stream which can then overtop the banks of the stream channel and flow into the riparian zone. The roots of the vegetation along the channel and banks help hold the soil in place and prevent erosion. As large volumes of water inundate the perennial plants and grasses, the weaker plants bend over and blanket the soil. The blanket of plant material covers and protects the soil (Figure 2) and provides shelter for young tree and shrub seedlings that have been growing in the shady nursery.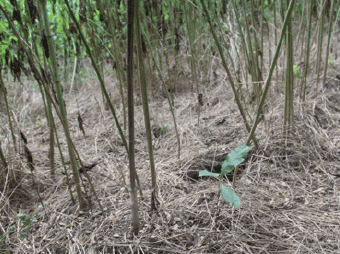 Figure 1. Pecan seedling getting established under the canopy of a ragweed forest.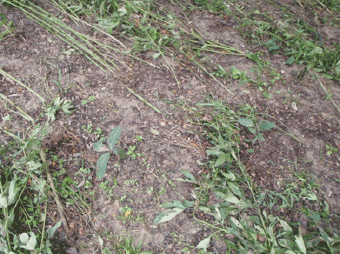 Figure 2. Pecan seedlings still standing after the rapid waters from a storm flattened the surrounding vegetation.
Depending on the size of area draining to the stream, the size of the channel, and the amount of rainfall, storm currents can move very fast and carry sediments of varying sizes. Vegetation that is allowed to grow slows down the water and allows some of these sediments to redeposit in the channel and the riparian zone (Figures 3). However, when the vegetation along the stream is minimal, the banks and the riparian zone have no way of slowing the water down and are more susceptible to erosion.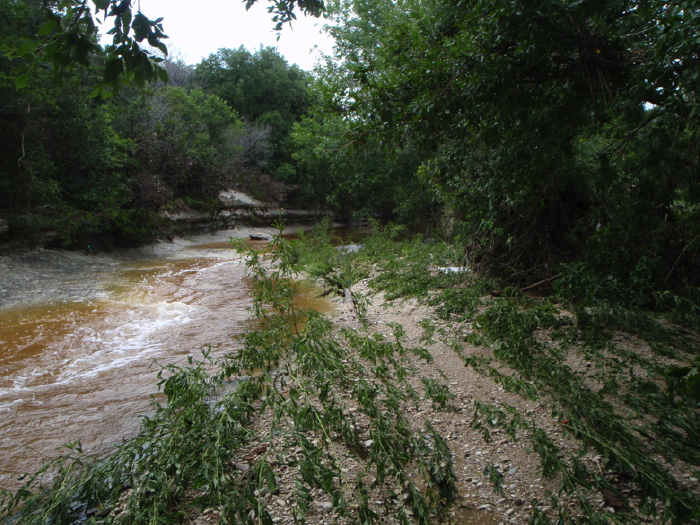 Figure 3. Gravel deposited after a storm in the vegetation on the banks of Williamson Creek. Photo taken 9/19/2014
An excellent example of a Grow Zone transitioning a previously mowed riparian zone into a healthy riparian forest can be seen in Figure 4. The same location is shown in Figure 5 after the waters from a storm event receded. Where the vegetation had been removed for the trail you can see how the stormwater scourred down to bare earth. In comparison, where the healthy vegetation remains there are large deposits of sediment helping to build up the soil.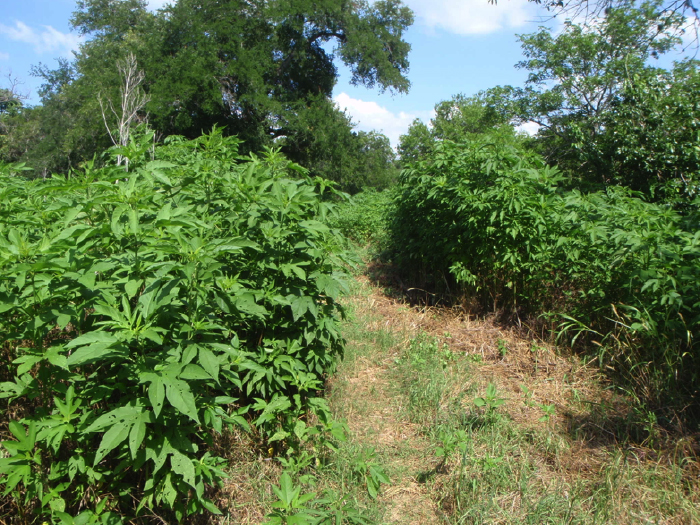 Figure 4. Vegetation and trail in the Grow Zone at Battle Bend Springs. Photo taken 6/13/2014.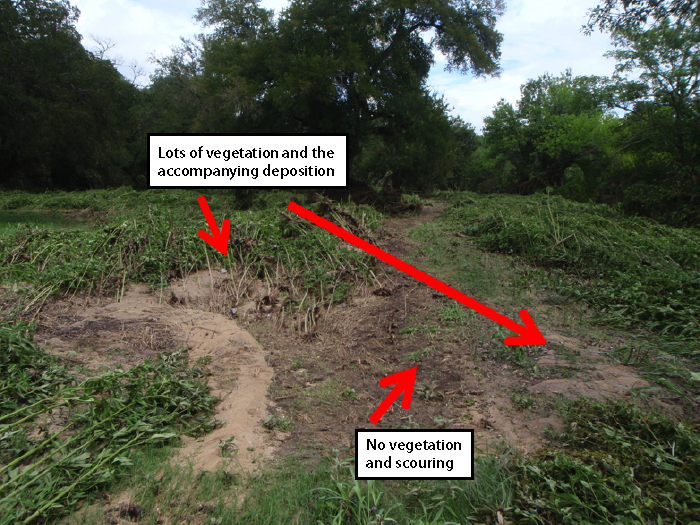 Figure 5. The same location as in Figure 4 just a few days after a storm. Notice the sediment built up in the vegetated areas next to the scoured trail. Photo taken 9/19/2014
In addition to preventing erosion and increasing deposition the riparian vegetation:
adds organic matter,
improves the infiltration of rain water into the soil,
increases nutrient uptake,
shades the stream decreasing water temperatures and evaporation,
prevents trash from flowing downstream into the river and reservoirs.