The Health Equity Unit provides community-based programs and services to ensure all our residents have the opportunity to reach their full health potential no matter their race, ethnicity, gender, age, sexual orientation, immigration status, or income level.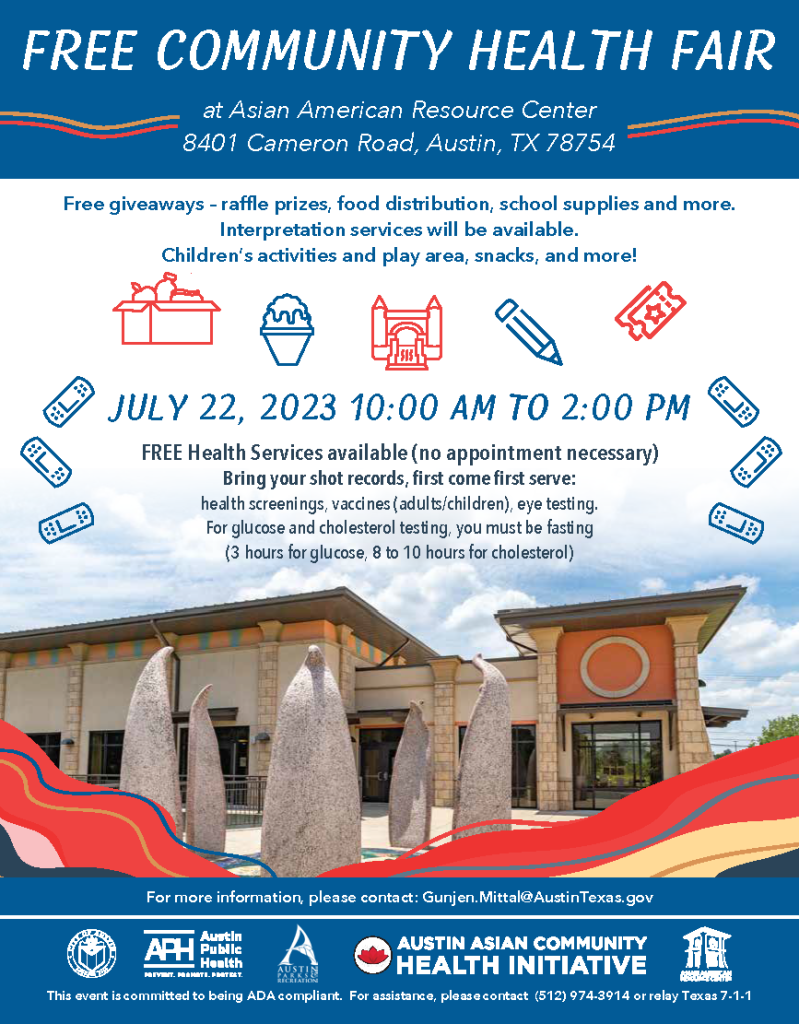 Health disparities reflect the differences in health status between different groups of people, such higher rates of disease. These groups may be based on race, ethnicity, gender, sexual orientation, age, immigration status, disability or income. Where you live can also impact your health.
Austin's communities of color experience higher rates of cancer, diabetes, heart disease, stroke, HIV, and other sexually transmitted infections. Many neighborhoods that are home to these residents don't have access to everyday resources that many of us take for granted, like bus routes, health clinics, grocery stores, or safe places to play.  These resources support health and a good quality of life.  Without them, a healthy lifestyle can seem out of reach
Quality of Life Programs
The Quality of Life Program seeks to reduce the rates of death and disease from chronic illnesses by providing health education and screening services throughout Austin/Travis County.
Mobile Van Program
The Mobile Van visits different community locations to offer free health screenings to help residents learn their risk for chronic diseases. Services include screenings for blood sugar, blood pressure, and cholesterol; testing for pregnancy and HIV/STDs; resource referrals; and health insurance information.
See the mobile van schedule here.
Employment Support
The Employment Support Program works with various job training programs, employers, and community organizations to help job seekers with preparing and searching for employment. Services include job readiness workshops and career fairs, and free resources to help with interview attire and transportation to job interviews.
Community Engagement
The Health and Wellness Consortium provides technical support for community-based organizations with the like mission of preventing disease and promoting health.
Faith-Based Outreach
The Faith-Based Outreach Program provides support to faith-based organizations in an effort to improve the overall health status of their members and the surrounding community.
Promoting Healthy Lifestyles
Through education and health promotion activities, participants have access to tools, resources, and support to help them live longer healthier lives. Services include: diabetes education; chronic illness prevention and education; and free health and wellness activities.
Maternal and Infant Outreach Program
The Maternal Infant Outreach Program provides support to low-income African-American women who are pregnant, have a baby, or are planning a pregnancy. The program employs African American Community Health Workers to provide free services, including health education, navigation assistance, one-on-one home visits, birth education, and labor and delivery support.
Resources on Health Disparities