Austin Transportation's Speed Management Program works to improve safety and enhance the livability of Austin streets through context-appropriate speed reduction strategies. The program's objectives to reduce egregious speeding on all street levels and the likelihood of serious injury and fatal crashes support the City's Vision Zero goal. Austin Transportation is pursuing two concurrent initiatives that make up the Speed Management program:
Speed limit changes: Austin Transportation conducts citywide review of existing speed limits using data and applicable engineering studies to recommend changes or reductions in speed limits, where appropriate.
Traffic calming treatments: Austin Transportation uses a multi-step data-driven process to select priority street segments and construct cost-effective engineering treatments that support reduced roadway speeds.
Coming soon: Spring 2021 traffic calming projects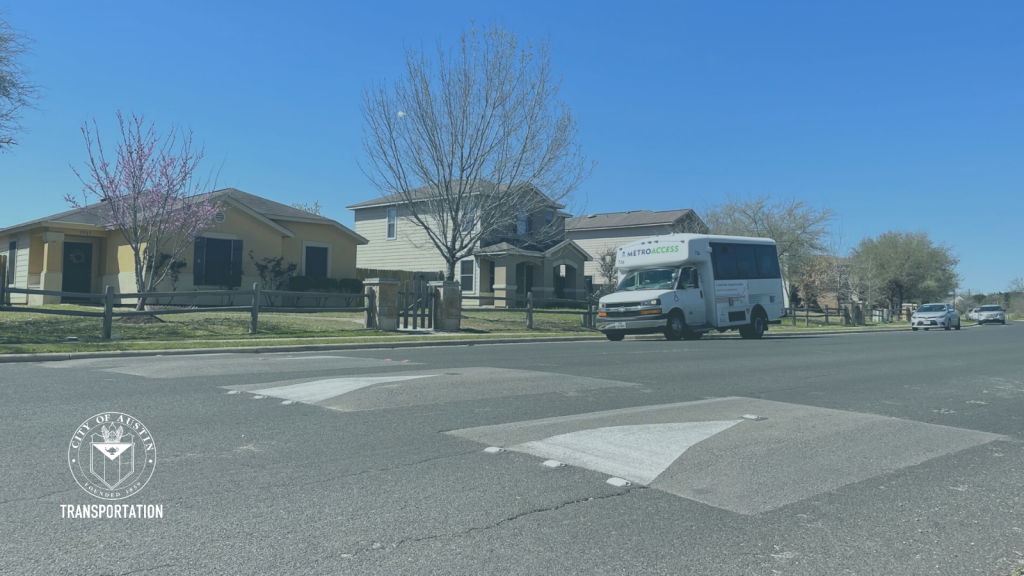 Austin Transportation has finalized designs for an initial batch of traffic calming projects for installation this spring. Visit our virtual open houses to view design details, connect with staff and sign up to receive project updates: 
Para obtener información sobre estos proyectos en español, envíe un correo electrónico a SpeedManagement@AustinTexas.gov o llame al número 3-1-1.
Why Speed Management is important
Speeding is the primary contributing factor in one quarter of Austin traffic fatality crashes. Each year more than 10,000 people lose their lives to speed-related crashes in the United States. In Austin, data shows speeding was the primary contributing factor in 24% of traffic crashes resulting in death between 2013-2017. This makes it the top one of the four behaviors which contribute to most of the fatal crashes in Austin (along with failure to yield, distraction, and intoxication).
Effective speed management is critical for creating streets that support safe and convenient travel by everyone—whether they are in cars, on bicycles, walking or using assisted mobility devices. People get around Austin in different ways (sometimes on the same trip); by implementing intuitive, context-sensitive speed management strategies, the Austin community can enable safe and convenient travel for all.
Speed management is also a critical focus area to achieve our community's safety goals. Throughout the years, Austin City Council has indicated safety as a priority in Imagine Austin, Austin Strategic Direction 2023, and the Austin Strategic Mobility Plan and continues to work towards our Vision Zero goal of reaching zero traffic fatalities and serious injuries.
Speed limit changes

Traffic calming treatments

Traffic calming methodology

Speed management resources

FAQ