Everyone Deserves Safety.
The Office of Violence Prevention (OVP) brings new possibilities for safety by implementing targeted, contextualized, data-informed, and community driven programs where they are needed most.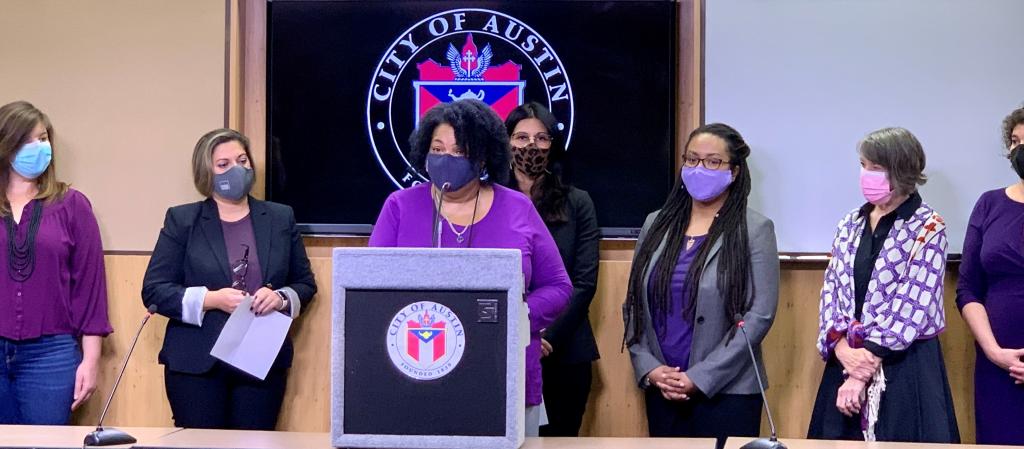 Founded in 2021, the office was created through redirected Austin Police Department funds as recommended by the Gun Violence and Reimagining Public Safety Task Forces. OVP was conceived as a strategic and equitable investment to increase public safety in Austin by taking interventions upstream in the cycle of violence. By addressing environmental causes of violence, healing the trauma caused by violence, and equipping change-agents to serve their communities, more Austinites can experience the benefits that come from safety. 
Find more information about who we are, how we got here, and what a public health approach to safety means for Austin.
Get to know our programs that create equitable access to safety through making connections, investing in skill-building, and holding space to heal. 
We can all prevent violence in Austin by learning about what makes us safe and taking action today. 
Access OVP and community resources to support violence prevention in your work. 
Get in touch with the Office of Violence Prevention by emailing OVP@austintexas.gov. 
---
Work with OVP
The Office of Violence Prevention is hiring a Public Health Program Coordinator to lead our Firearm Surrender Protocol project as funded by the Office of Violence Against Women. Learn more and apply today!
---
OVP in the News
Texas struggles to get guns away from domestic violence suspects, leaving victims in danger; 
October 20, 2022; Texas Tribune
Austin-Travis County receives federal funding to prevent domestic violence killings and injuries by firearms
August 23, 2022; City of Austin Public Health Department Release
Travis County politicians, police discuss how to reduce 'startling increase' in gun violence
June 9,2022; Austin American-Statesman 
City office working to prevent violence
March 23, 2022; Austin Monitor
Office of Violence Prevention partners with Lock Arms for Life for safe gun storage campaign
March 14, 2022; City of Austin News Release
Office of Violence Prevention launches campaign to address heightened stress in Austin
March 03, 2022; City of Austin News Release
District Attorney Unveils Multipart Strategy to Curb Gun Violence
November 19, 2021; Austin Chronicle
Checking in on Austin's Office of Violence Prevention
November 16, 2021; KXAN
Hiring More Police Is Not a Great Way to Prevent Murders
October 15, 2021; Austin Chronicle
Austin Public Health Announces Office of Violence Prevention Program Manager
June 10, 2021; City of Austin News Release
 
Press Inquiries: Please email APHMedia@austintexas.gov. 
Check in again soon for more information and opportunities to make Austin a safe community for everyone.