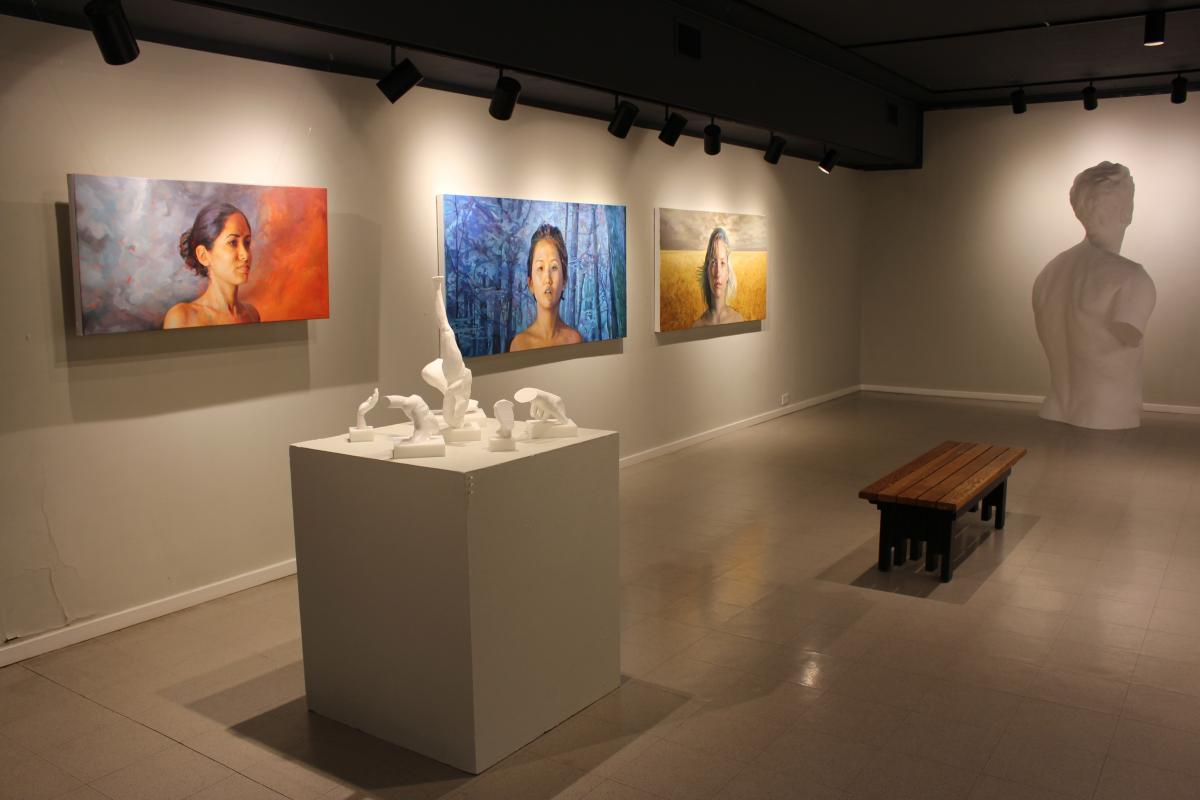 "Sum You Some Me", Felice House & Dana Younger
Mission
The mission of the Dougherty Arts Center (DAC) is to support emerging through established artists who create, showcase, and experience the arts first hand. We envision the DAC as Austin's cultural living room where people of all ages, races, ethnicities, abilities, genders, sexual orientations, socio-economic statuses, nationalities, and religions gather to create community through the arts. 
History
​​Formally a Naval and Marine Reserve Center, built in 1947, the building was dedicated to the City and named for the late arts advocate Mary Ireland Graves in 1978. Since then, the Dougherty Arts Center (DAC) has been offering arts experiences for a broad audience through its three main components- The Dougherty Theater, Julia C. Butridge Gallery and the Dougherty Arts School. 
Trouble Puppet Theater Company Presents "The Bomb In HayMarket Square" 
Planning Your Visit
Located just south of the Colorado River, (see map for directions) the Dougherty Arts Center overlooks the iconic Butler Park and ever growing Austin skyline. Admission to the Julia C. Butridge Gallery is always free. After visiting the DAC, enjoy a meal at one of the many nearby popular Austin restaurants, located along Barton Springs Road. Click here for more FAQs about visiting the DAC. 
Parking
Metered parking is available at the Dougherty Arts Center. Guests can pay for parking using the app Park ATX. During business hours, guests will need to check in at the front desk to receive a parking permit while on premise. During special events, the DAC will close its parking lot to the public. Patrons and guests of the DAC will need to display a parking permit when the parking lot is officially closed to the general public. Guests and patrons include anyone visiting the gallery, creative spaces, performance or special events, or anyone who is attending a workshop or class.
Parking Lot Closure Dates:
The DAC parking lot (facing Barton Springs Road) will be closed to the general parking on the following dates:
Thursday, August 11             4pm-10pm
Friday, August 12                  4pm-10pm
Saturday, August 13             10am-10pm
Wednesday, August 17         4pm-10pm
Thursday, August 18             4pm-10pm
Friday, August 19                  4pm-10pm
Saturday, August 20             10am-10pm
Thursday, August 25             4pm-10pm
Friday, August 26                  4pm-10pm
Saturday, August 27              4pm-10pm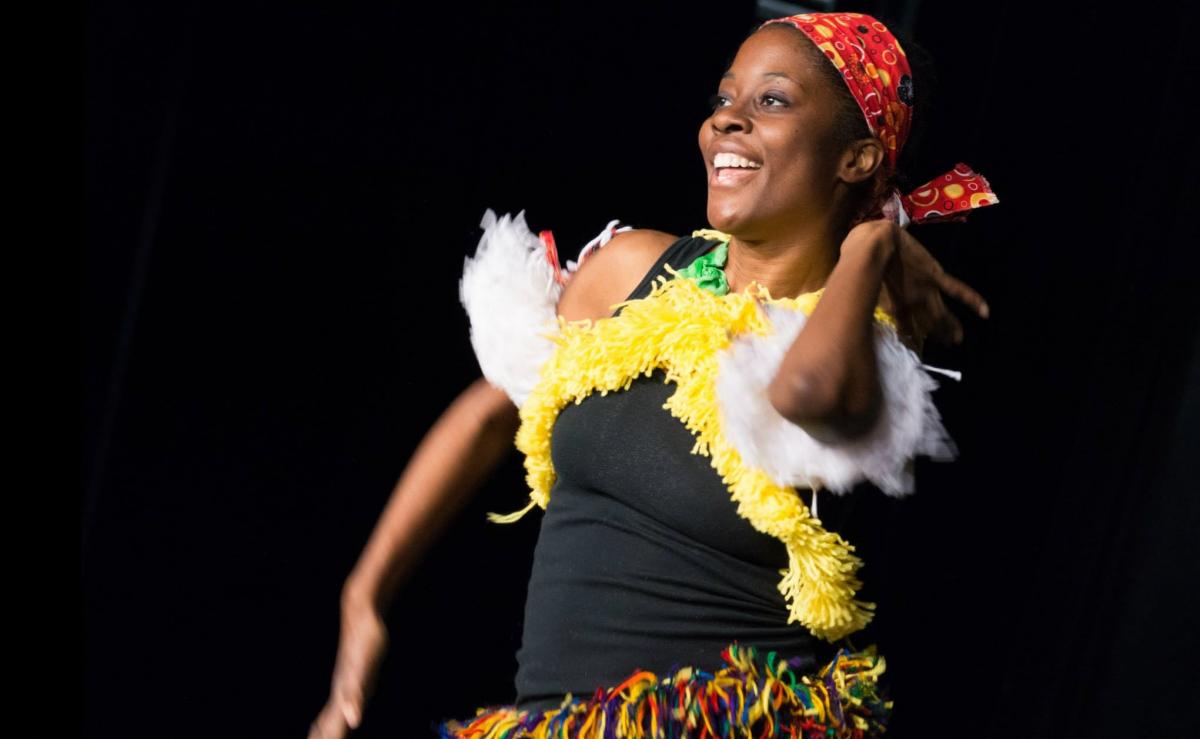 Planet Music "Dance Around The World" Photo Courtesy Miklos Lorant
Support Us!
Want to support the Dougherty Arts center and stay up to date with the latest news on workshops, performances, exhibits, receptions and more?  Join our mailing list and receive our monthly e-newsletter. You can also follow the Dougherty Arts Center on Facebook, Instagram and Nextdoor. For more information on becoming involved with the DAC and support the Austin arts community visit our Get Involved page.

"Saude",  Adrienne Hodge & Katie Ryan
---
Staff
Guiniviere Webb Culture & Arts Education Manager  512-974-4019
Lucy Miller-Downing Culture & Arts Program Supervisor 512-974-4045
James Byers Theater & Event Coordinator 512-974-4020
Morgen Denton-Jackson Gallery & Outreach Coordinator 512-974-4007
Lori Luce Administrative Specialist 512-974-4036
Daphne Holland Culture & Arts Education Specialist, Adult Programs 512-974-4033
Cidnye Stott Culture & Arts Education Specialist, Teen and Adult Programs  512-974-4026
Catherine Chao Culture & Arts Education Specialist, Youth Programs 512-974-4022
Ariel Ximenes Culture & Arts Education Specialist, Youth Programs 512-974-4032
Jefferson Lykins Theater & Events Assistant Producer 512-974-4002
Claire Bryant Marketing Specialist 512-974-4021
Drew Garcia Maintenance 512-974-4010
Norma Zapata Housekeeping 512-974-4010