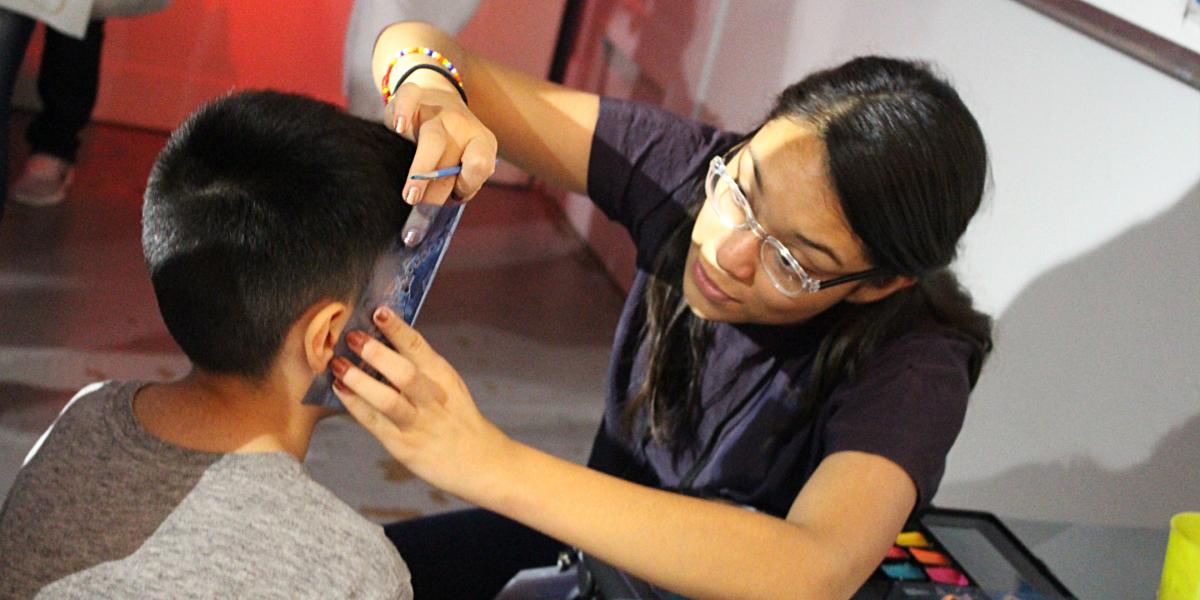 At the DAC, we offer a variety of ways for individuals or organizations who are passionate about the arts to get involved. Take a look at how you can become a part of the DAC community!
Collaborative Partnership Opportunities
The Dougherty Arts Center seeks to expand partnerships, build creative community and incubate emerging local performing artists and organizations. Past organizations who have collaborated with the DAC include University of Texas Movement Exchange, The Speak Piece Poetry Project, Austin Civic Wind Ensemble, The Mahogany Project, Trouble Puppet Theatre and more. 
Guest Artists
The Dougherty Arts Center is pleased to host Guest Artist classes in order to enrich and expand our programming. Our Guest Artists are Parks and Recreation Independent Contract Instructors who collect registration and payments directly from their students and pay the Dougherty Arts Center a percentage for facility use. If you are interested in becoming a Guest Artist, please read the Independent Contract Instructor Handbook for full details and email a Class Proposal to Daphne.Holland@austintexas.gov 
23rd Street Artists' Market Monthly Membership Meetings
The Dougherty Arts Center hosts membership meetings of the 23rd Street Artists' Market on the third Wednesday of each month. If you would like to learn more about getting involved with Austin's original outdoor market for handmade crafts, join us!
Wednesday, August 17, 2022 at 7pm
Wednesday, September 21, 2022 at 7pm
Wednesday, October 19, 2022 at 7pm
Wednesday, November 16, 2022 at 7pm
For more information, email DACInfo@austintexas.gov