Our Artisan Emporium is Open to the Public!
We are excited to welcome guests to our newly remodeled space, filled with the work of dozens of local artists. No matter what you are looking for, we can help you find it!
Store Hours:
Wednesday - Friday: 10 am - 6 pm
Saturday: 12 pm - 5 pm
Sunday - Tuesday: Closed
Address:
Old Bakery & Emporium
1006 Congress Avenue
Austin, TX 78701
---
Artisan Spotlight: Milliner Mamie Raynaud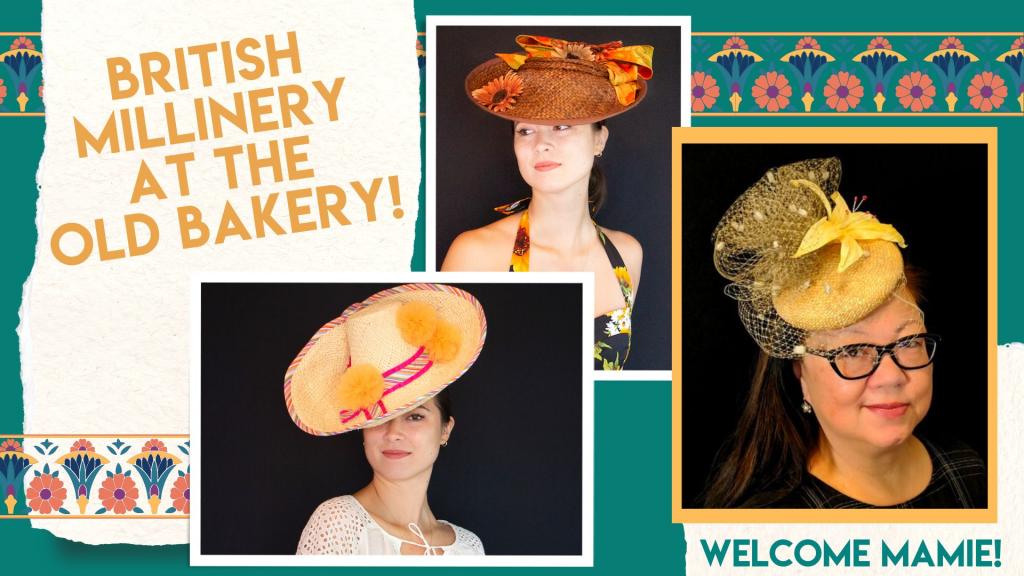 Mamie Raynaud is the mad hat-tress. Born in Hong Kong, and raised in the diverse cultures of central Los Angeles, California, Mamie had a vibrant and lively childhood mixed with pop art and tradition. 
She received tutelage in England from lovely teachers at JR Millinery, and other master hatters in Europe and Australia. Taking after her father, she is also trained in the art of Chinese Medicine. 
Mamie designs hats in her studio located in Austin, Texas.
"Wearing hats is a bit like being in costume. It's a simple way to effortlessly transform ourselves. If my creation can evoke a feeling or transport you to a special place, then my work is done."
 
---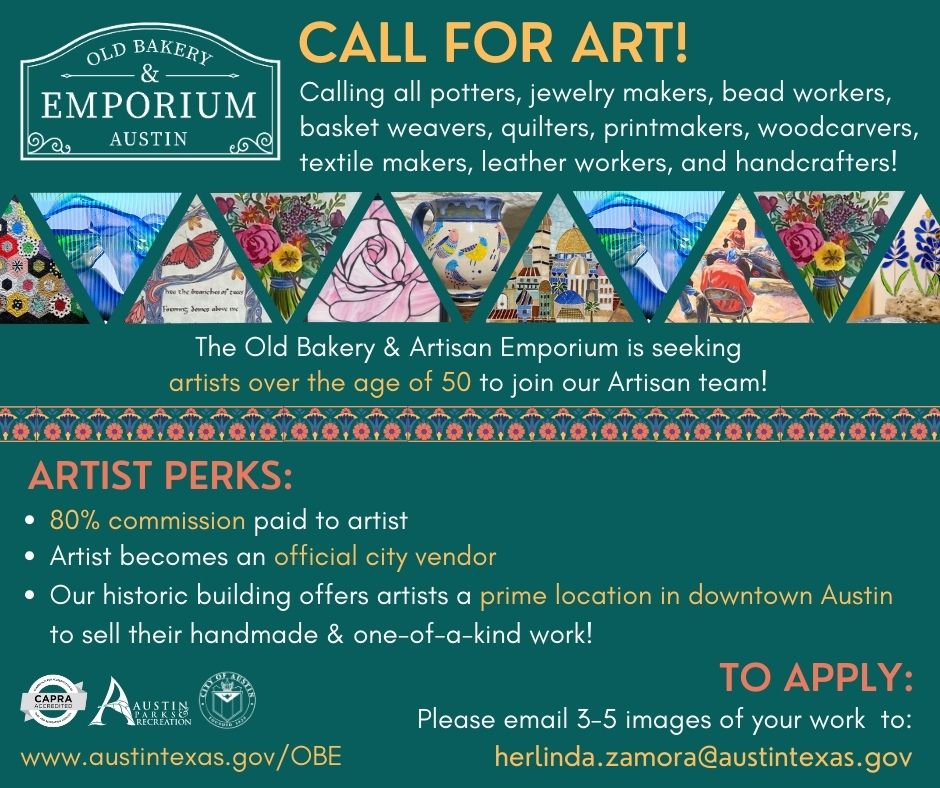 Looking to Become One of Our Artist Consignors?
We welcome artisans who work in all mediums and celebrate the rich cultural diversity of our community! To be considered as an Artist Consignor, all artists and handcrafters must offer handmade items or artwork, as well as meet our age requirements (50+).
We are currently reviewing our Artisan Emporium offerings for 2023-2024, and would love to welcome new creators into our Old Bakery & Artisan Emporium family.
To receive additional information about becoming an Artist Consignor, please email Herlinda Zamora