The Old Bakery & Emporium is located on Congress Avenue in downtown Austin at the site of the historic Lundberg Bakery building, just south of the Texas Capitol.
Featuring a Fine Art Gallery, Artisan Store, the Lundberg-Maerki Historical Collection, and Visitor Information Center, the Old Bakery & Emporium exhibits work from local artists who are 50+ years old, and celebrates the rich diversity of Austin's art scene.
Our Artisan Store is filled with art and handmade items that make for a unique Austin souvenir, a gift for a friend, or even a gift for yourself.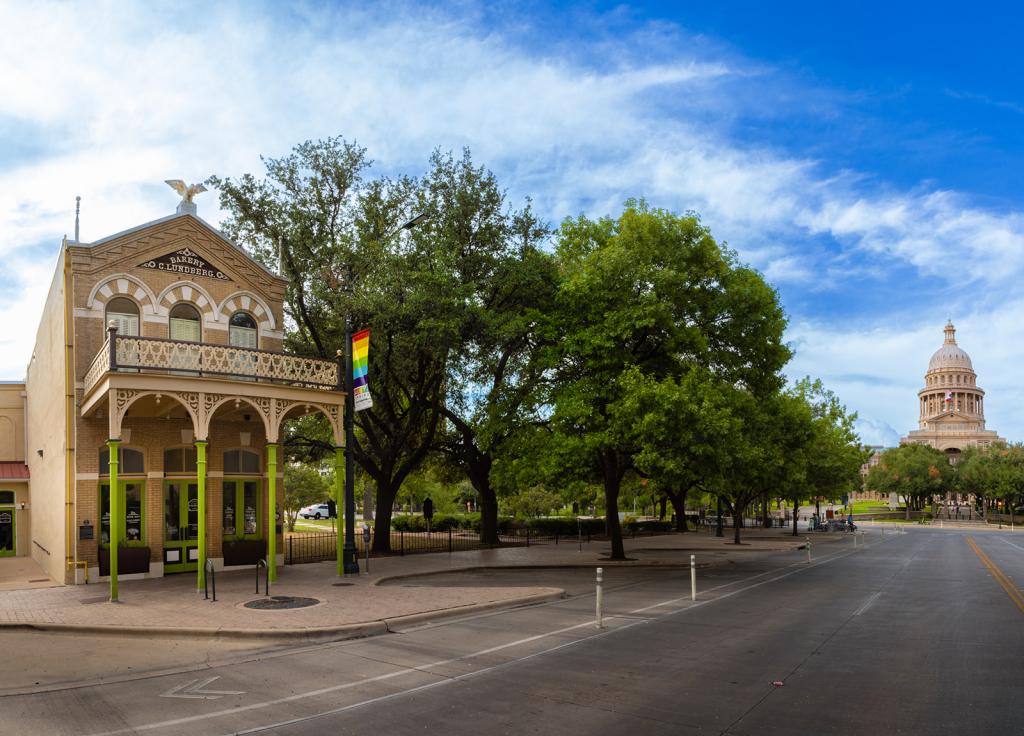 ---
Our Team
Herlinda Zamora, Culture & Arts Program Manager, 512-974-1314
Herb Torres, Administrative Associate, 512-974-1323
Mike Benitez, Grounds & Maintenance Assistant, 512-974-1300
Taylor Baker, Marketing, 512-974-1317
Gabriela Gonzalez, Administrative Aide, 512-974-1300
---
Stay In Touch with the Old Bakery & Artisan Emporium
Sign Up for Our Monthly Newsletter