Youth and Teen Programming
Through fun and interactive activities using literature, visual and performance arts, and multimedia, kids and teens have the unique opportunity to participate in an array of cultural art classes, workshops, and camps. Important themes include Asian and Asian American history, contemporary issues, diaspora studies, and multiculturalism.
Register now at austintexas.gov/parksonline or register in person at the AARC.
Stay Creative! Arts and Culture Summer Discovery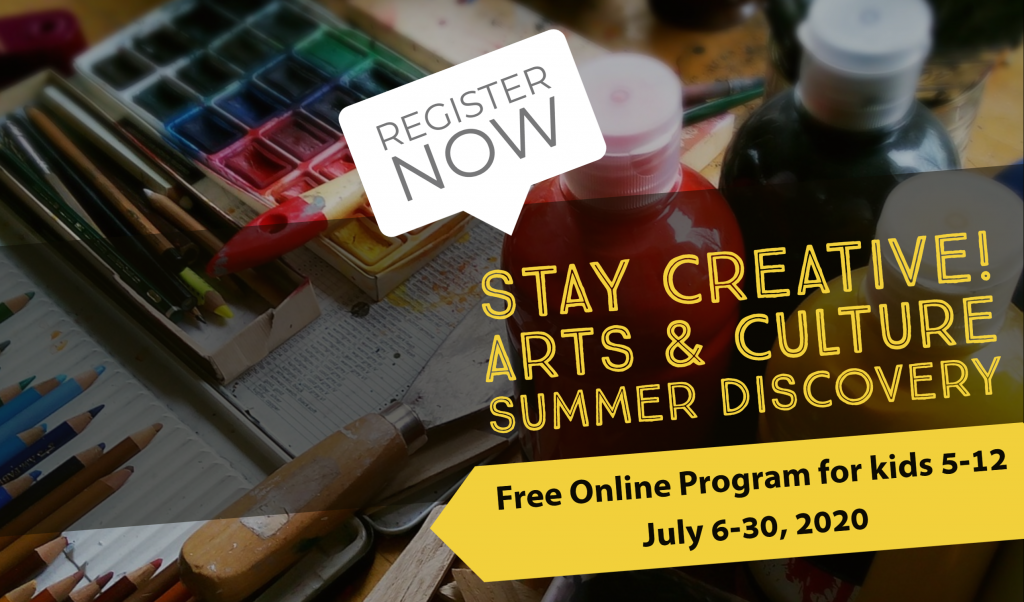 Free online summer youth programs for children ages 5-12. Live instruction on Zoom with a flexible schedule! Online arts and culture classes start every hour 9AM to 3PM, everyday, Mondays through Thursdays. Click here to view the flyer. Registration is from June 15 to June 19. Program dates are July 6 to 30th. Learn more and register here.
Program Registration
Walk-in Registration is available during the AARC's regular business hours.
Online Registration is available for most programs/events except for Youth Spring and Summer Camps. To register online, please visit the Parks and Recreation Department. Account creation is required for new enrollees. If you have previously enrolled in a Parks and Recreation program before, please call us at (512) 974-1700 to get your account information.
Tours and School Field Trips
The AARC offers school tours that highlight Asian America by connecting the facility and its history to broader cultural themes. The AARC offers two kinds of tours, a half-hour showcase of the facility and exhibits, and an hour-long workshop which also includes an activity.
To schedule a tour to the Asian American Resource Center, please complete and return the Tour/Field Trip Request form. Once your request is received, staff will review the form and respond to the request within 5-7 business days. 
Forms
Parent Manual (English) | Parent Manual (Spanish)
Permission to Give Medication Form