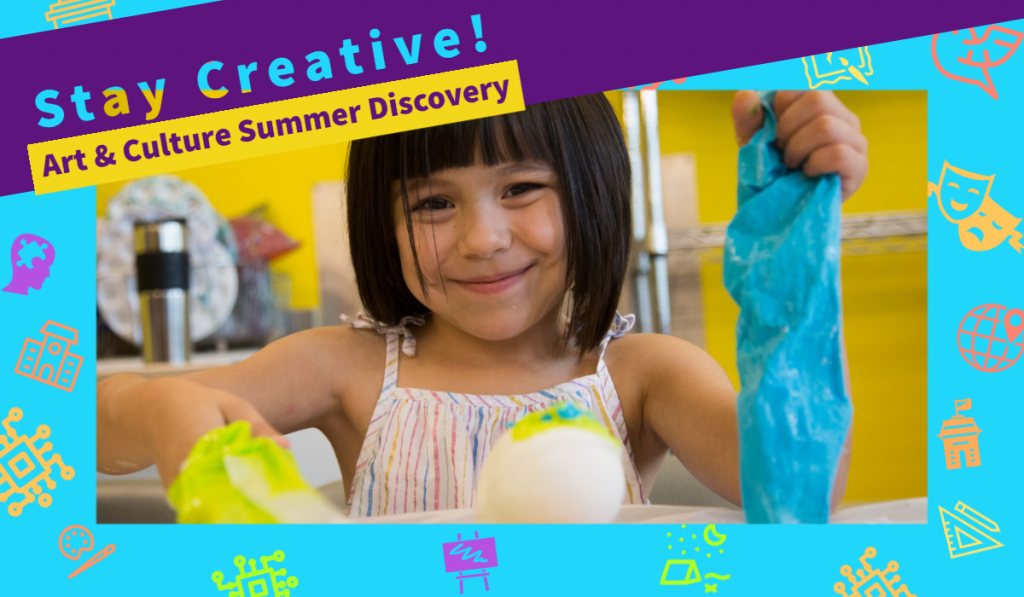 Stay Creative! Camp Flyer (PNG)
¡Mantente Creativo! Información en Español (PNG) 
Camp Dates: July 6-30 | Fechas del programa: Julio 6-30
Stay Creative! Arts and Culture Summer Discovery Online Program is an exciting exploration of arts, culture and nature, for children 5 to 12 years of age. Beginning July 6th children can engage in a week of programmed activities exploring new and exciting themes like Intergalactic Planetary and The Force of Nature.  
Each week, programmed activities are provided by professional instructors at the beginning of the hour between 9am and 3pm (with a break for lunch), and guided through the development of the activity by instructional aides in their age-specific "Zoom Room."  
The purpose of the program is to provide enjoyable and uplifting recreational programming for children based on the arts and cultural content provided by the Dougherty Arts Center, the Asian American Resource Center, the Emma S. Barrientos Mexican American Cultural Center and George Washington Carver Museum and Cultural Center. 
Registration 
Austin residents can register for one camp opening June 15-19 online at austintexas.gov/parksonline 
Lottery Results available beginning June 22