Carver Museum Programming
We're bringing the Carver's programming into you! 
To stay up to date on our latest programs, like us on Facebook, follow us on Instagram, and subscribe to our newsletter.
---
UPCOMING PROGRAMS
November 2023
Small Black Museum Residency Project Virtual Application Information Session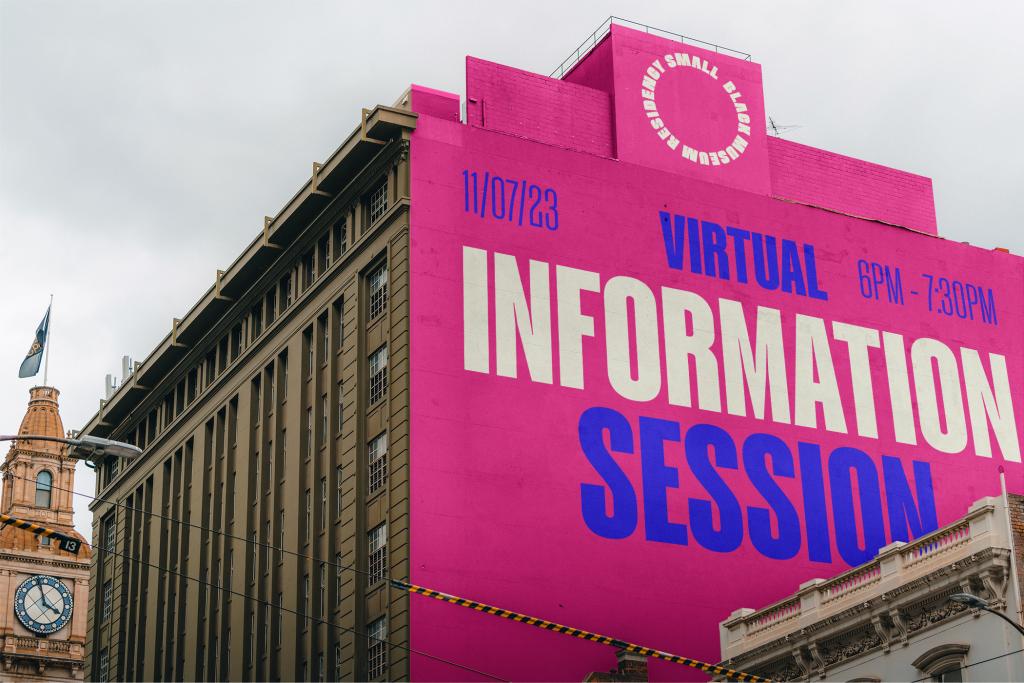 Do you have questions about your Small Black Museum Residency Application? The Carver is hosting a virtual info session on Monday, November 7, 2023 from 6-7:30PM. Pop in and ask the Carver Museum Exhibits Coordinator your questions and say hello!
Monthly Chess Lessons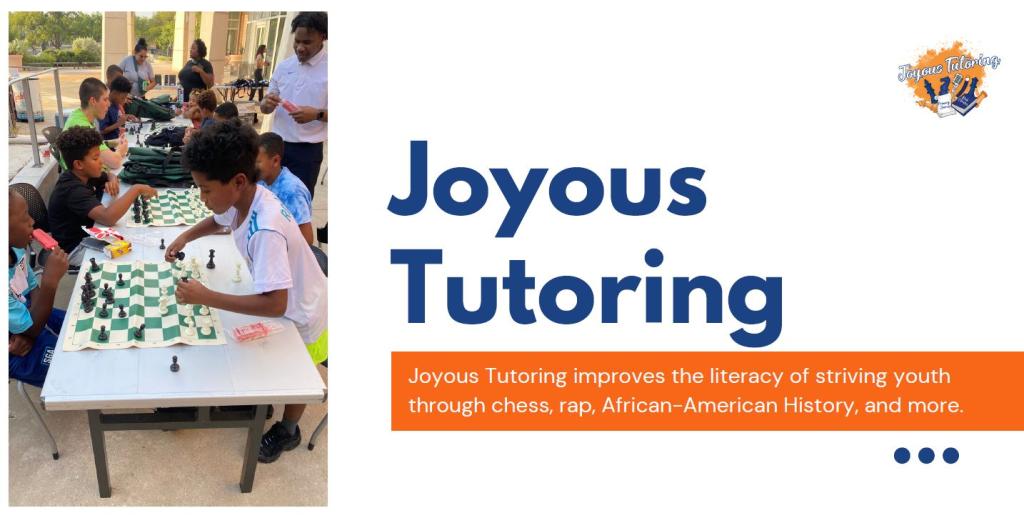 Joyous Tutoring presents free monthly chess lessons at the Carver Museum ATX! This offering will bring community youth together, ages 7-18 to participate in a classic African-American pastime that enriches youth socially and academically. Join us on Thursday, November 9th from 6:00 - 8:00 PM for the final Youth Chess Night of the year! Reserve your spot now! 
📅Thursday, November 9, 2023
⌚6:00 - 8:00 PM
📍George Washington Carver Museum and Cultural Center, 1165 Angeling Street, Austin, TX 78702
Austin Studio Tour 2023
The Carver Museum is excited to partner with Big Medium for this year's Austin Studio Tour! This month, we are hosting the group show featuring all participating artists in our gallery as well as the launch party on November 1 from 8-10pm.
Divided into three categories, tour-goers can select between Artists that include studios or spaces featuring one or more artists, Dedicated Art Spaces that have Arts programming year-round, or Temporary Art Experiences with group exhibitions or space interventions created for the tour.
Free and open to the public, the studio tour combines the former East and West Austin Studio Tours into one citywide event presented across three weekends in November.
Weekend 1: November 4-5 (WEST of IH-35) 12 – 6pm
Weekend 2: November 11-12 (WEST & EAST) 12 – 6pm
Weekend 3: November 18-19 (EAST of IH-35) 12 – 6pm
Legacy Crafts
The Carver Museum presents Legacy Crafts: Sewing 101! In this 6-week series, students will learn the basics of sewing by completing individual projects that are part of traditional African American history and culture. Instructor, Archette of GeNell's Custom Designz will guide students through weekly, customizable projects including shopping bags, holiday stockings, aprons, and pillows . Students are required to have their own machines and supplies. Register today!
Class dates and project schedule below:
Thursday, 11/16 Session 1
Monday, 11/20 Session 2
Thursday, 11/30 Session 3
Thursday, 12/7 Session 4
Thursday, 12/14 Session 5
Thursday, 12/21 Session 6
*Class starts promptly at 6:30pm - 8:30pm. Students are asked to arrive 15 minutes early to set up machines.
The Fine Art of Horticultural 
This 5-week class is an introduction to fall vegetable and herb gardening taught by Master Gardener Harve' Franks. Participants will learn about what plants grow best in during the fall season in Central Texas.
Students will also learn how to cultivate the soil, propagate seeds, harvest plants, compost and design fall vegetable and herb gardens. Additional topics will include culinary mushroom inoculation processes, medicinal plant usages, and the folklore surrounding them. Register Today!
Class dates and project schedule below:
Wednesday, 11/15 Session 1
Wednesday, 11/22 Session 2
Wednesday, 11/29 Session 3
Wednesday, 12/06 Session 4
Wednesday, 12/13 Session 5
*Class starts promptly at 5:30pm - 7:30pm. 
Children in Nature's Workshop

Join us for a day of fun, interactive workshops at Children in Nature's Workshop!
We're so excited to be back with new inspiration, fresh energy, and incredible instructors to kick off our signature full day event for children and teens called "Exploring Receptivity."
Our theme encompasses openness to receiving the essence of the earth and sharing our true selves by embracing all beings equally. You don't want to miss this! RSVP today.
📅Saturday, November 11, 2023
⌚10:00 AM - 4:00 PM
📍George Washington Carver Museum and Cultural Center, 1165 Angelina Street, Austin, TX 78702
An Evening with Vievee Francis and Rachel Eliza Griffiths
Torch Literary Arts presents Vievee Francis, author of The Shared World, and Rachel Eliza Griffiths, author of Promise, for a public reading ahead of the Texas Book Festival. Books are available for purchase in advance from BookPeople (Texas Book Festival offical bookseller) and everywhere books are sold. Refreshments by Mashae's Catering will be provided. RSVP here.
Reading & Reception
📅 Friday, Nov. 10th
🕧 Doors Open at 6:30 p.m.
📍 George Washington Carver Museum and Cultural Center - 1165 Angelina St, Austin, TX 78702
This event is free and open to the public. Donations are appreciated. Torch Literary Arts is a proud community partner of Texas Book Festival.
October 2023

 

Create & Heal 

Join our next Create and Heal on Thursday, October 5, from 7-9PM, with holistic practitioner and yoga instructor, Ceiramoni West, as she facilitates The Art of Kemetic Yoga. Journey through a relaxing and rejuvenating connective experience with Nature, Kemetic Yoga and Sound Healing, to help one release all tension and activate energy centers. Ultimately managing stress levels and rebalancing self. During this experience one will connect with nature, through movements, postures, slowly breathing techniques and receive medicinal music via Sound Bowls, Ancestral/Steel Drums, Flutes and Hand gongs. Bringing forth Balance and More Harmony in one's life. If you are called to tap into the Ultimate Self Love that lives within you.

The Carver Museum has 15 yoga mats for reservation during the event at no cost, first come first serve. Select the GA with Free Yoga Mat Reservation ticket to reserve yours, while supplies last. Recommended, towel, refillable water bottle, yoga blocks if needed, and yoga mat.

Kemetic Yoga emerged from one of the oldest known civilizations which is ancient Egypt, properly called Kemet. The practice was developed by studying, translating and interpreting the hieroglyphic texts of Kemet and the images of Yogic postures that are clearly pictured on the walls of the Kemetic temples.

Artifcts at the Genealogy Center

Did you know the Carver's birthday is coming up?! Join us on our 43rd birthday, Thursday, October 5, 2023 and bring your old photos, slides or documents to scan and preserve your family memories! Artifcts and Vivid-Pix have teamed up with Carver Museum ATX for a FREE community outreach event in Genealogy Center. Learn how to create family stories through the digitization of your photos, enjoy educational presentations, and share your photos, objects, recipes, genealogy research, and more with community. Preserving Black history and the legacy of our contributions to Austin's culture is crucial, and we are proud to present this free resource to you. Register today!

📍 Things to bring include your photos, documents, and small mementos, along with a flash or thumb drive to save your images to. Help will be provided by event staff.

📍 Before you arrive, download the free Artifcts app from AppStore or Google Play, and create your free account so you're ready to Artifct.

Sign up for one of the three sessions offered, RSVP link in bio:
10:00 AM -12:00 PM
1:30 PM -3:00 PM
3:30 PM - 5:00 PM

Field Order 15 and Other Broken Promises - Public Hearing

America has an unpaid moral debt to the generations of enslaved Africans forcibly brought to the United States. Are you a person of African descent? Do you have evidence of this debt? Are you able to provide public testimony?

On Thursday, October 12, 2023, from 5:00 – 8:00 pm, the Carver Museum will be accepting evidence for consideration. Personal belongings, memorabilia, films, music, artifacts, and newspaper clippings are just a few examples of items that can be submitted into evidence. Become a part of the Field Order 15 exhibition and participate in a public hearing to reconcile America's debt.

2023 Pumpkin Carver

Join us on Saturday, October 21, 2023 from 12-3 PM at the George Washington Carver Museum and Cultural Center for the annual Pumpkin Carver! This free, family-friendly event is chalked full of fall fun. The Carver will supply free pumpkins (2 pumpkins per family, while supplies last), carving kits to use on site, goodie bags, food, and drinks! There will be a costume and pumpkin carving contests for prizes, face painting, fun activities, music, and more!

** Alternative sensory friendly activities will be offered in the Carver dance studio. Capacity limited, rotating sessions to accommodate need.**

This year we have also partnered with the Roots and Wings Festival to bring the Carver community a hands-on art activity! "See You Later, Pollinator" will be an art station at the Pumpkin Carver on Saturday, October 21, from 12-3PM. This family friendly, hands-on art activity aims to teach the community about the importance of pollination and plant life in Austin parks and green spaces!

Guided by local Black artist, Brandon Madyun and local Black urban gardener, Tanzia Karim, participants can choose a pollinator to paint and learn facts about the winged creatures who keep native central Texas plants and trees healthy. Add your pollinator painting to an existing mural or take it home as a keepsake!

 
September 2023

 

Black Classicists Exhibit Reception


You are warmly invited to a reception to celebrate the exhibition, "Black Classicists in Texas" (BCATX), which will take place on Friday September 8th, 5-8pm, in the atrium of the Carver Museum. Appetizers and a limited bar will be provided. The event is free and open to the public; please spread the word and bring your family, friends, and colleagues. The reception is sponsored by the Department of Classics, the Office of the Dean of the College of Liberal Arts, and the Office of the Vice Provost for Diversity at the University of Texas at Austin.

"Black Classicists in Texas" opened simultaneously at the Benson Collection, Huston-Tillotson Library, and the Carver Museum in April 2023 and will run until December 22nd, 2023. For more information please visit the project website at www.bcatx.org or listen to a story about the exhibition on Texas Standard.

Field Order 15 


America has an unpaid moral debt to the generations of enslaved Africans forcibly brought to the United States. Are you a person of African descent? Do you have evidence of this debt? Are you able to provide public testimony?

On September 14, 2023, from 5:00 – 8:00 pm, the Carver Museum will be accepting evidence for consideration. Personal belongings, memorabilia, films, music, artifacts, and newspaper clippings are just a few examples of items that can be submitted into evidence. Become a part of the Field Order 15 exhibition and participate in a public hearing to reconcile America's debt.

RSVP to submit evidence.

Folktales Book Club 


Join the Folktales Book Club on September 15th to discuss by Symphony of Secrets: A Novel by Brendan Slocumb in the Carver Conference Room. Interested in participating? Email Peggy Terry at folktaleslitsociety@hotmail.com.  

Folktakes Book Club meets monthly on the third Friday of the month. Literary works from Black authors are selected for the year, and discussed as a group virtually or in person, depending on the club schedule. 

4th Saturday Genealogy Seminar

Join us for September's 4th Saturday Genealogy Seminar on "Beginning DNA" with Alan Rabe.

What can I learn about my ethnicity percentages? How are the people who are identified as DNA matches determined? How good is the relationship estimate to those persons? What companies do DNA tests? How can I get a detailed health report from my DNA for $12. These questions will be answered and any others you may have in this class that gives you a good introduction to Beginning DNA -- what it is and how DNA testing can help you in determining family relationships and building your family history.

Carver Community Engagement - ATX Music Hubs

Join us on September 30th 11:00AM at the Asian American Resource Center for a Carver Community Engagement event to learn about ATX Music Hubs and provide important input that will help to develop creative entrepreneurs in music, film/video, and creative technologies at three PARD cultural centers: the Emma S. Barrientos Mexican American Cultural Center (MACC); the George Washington Carver Museum (Carver); and the Asian American Resource Center (AARC).

The City is interested in providing underserved local musicians and artist communities with resources to: perform, rehearsal, live stream, and record, along with providing artists with assistance in business development, marketing and other entrepreneurial needs.

The first community meeting will take place before focus groups are held and will provide the community with an understanding of what a music hub is, the process that will take place to assess the needs and create a plan for one and provide an opportunity to network with musicians and other key stakeholders and identify possible individuals for focus groups and small group sessions.
 

Cultural Center Community Meetings

September 9th 11:00AM -AARC Community Engagement

September 30th 11:00AM - Carver Community Engagement

September 30th 2:00PM - MACC Community Engagement

* All Community Engagement Forums will be held at the Asian American Resource Center 8401 Cameron Road, Austin Texas
August 2023

Back to School Drive

It's that time again! Join us this Saturday from 11AM - 3PM for the 13th annual R.O.S.E.S. Back to School Drive hosted by Black Women in Business! B.W.I.B. has been a long-time community partner of the Carver, and we are honored to support the success of this youth initiative. This incredible event helps to provide over 1000 students with backpacks filled with school supplies, giveaways, family resources, and ice cream by y What's Da Scoop Ice Cream & Treats !!🍦🍧🍨

We look forward to seeing all your smiling faces!

---

Opening Reception

Join us on Thursday, August 17, 2023 from 6-8 PM for the opening reception of Field Order 15: And Other Broken Promises.

An extension of the February 2023 satellite exhibit in collaboration with the Long Center, Field Order 15: And Other Broken Promises examines the paradox of American exceptionalism and the call for reparations. This exhibit engages artists of African descent around the concept of repair. Eleven artists were asked to consider what is required for America to atone for the continued denial of full citizenship to Black people and what repair would feel like in the body. Themes in the exhibit are presented through a series of short film-based vignettes devised around a series of prompts and displayed next to sculptural and two-dimensional works that explore repair, identity, and contradiction. Works by Alexis Hunter, Tia Boyd, Queen Deelah, Elizabeth Hudson, Kemi Yemi-Ese, Chris Hill, Moyo Oyelola, Joe Anderson, Carlton Wilcoxson, Elisha Luckett, Hakeem Adewumi, Ebony Stewart, Faylita Hicks, Raie Crawford, and Vincent Johnson. Light bites and refreshments, with a musical performance by DJ Shani. RSVP here.

---

Folktales Book Club

For the month of August,  Folktales Book Club will discuss, ROUGE JUSTICE:  A THRILLER written by Stacey Abrams.The book club will meet virtually via Zoom on Friday, August 18, at 6PM. If you're interested in learning more about the book club or attending please contact Peggy Terry at folktaleslitsociety@hotmail.com.  

---

Genealogy Seminar

African American Research: Before and After Emancipation

Join us on Saturday, August 26 from 1-3PM, as we take a look at records specifically from African American ancestors. The seminar will explore the specific record groups that locate African Americans after emancipation, during the civil war, and during slavery. Debbe will share her African American genealogy research, and discuss strategies for moving forward. RSVP here.

---

Joyous Tutoring Presents: Black to School Block Party

Join us at the Carver on Thursday, August 31, from 6-8PM for a new event presented by Joyous Tutoring! We are super excited for our first annual Black to School Block Party!! To get kids hyped about this school year, we will be giving away swag from Historically Black Colleges and Universities and painting our own chess pieces -- all with a live DJ! RSVP below.
July 2023

 

July's Folktales Book Club will discuss "BLACK CANDLE WOMEN by Diane Marie Brown. Interested in attending and learning more about Folktales?  Contact Peggy Terry at folktaleslitsociety@hotmail.com.

Join us in the garden on Saturday, July 29 from 7-10pm to celebrate the closing of our exhibit, Small Black Museum Vol. 2. RSVP here.

Established in 2021, the Small Black Museum Residency Project supports an ever-evolving ecosystem of Black artists living and working in Central Texas. SBMRP seeks to cultivate early career artists by engaging them in critical conversations about their work, providing mentorship around the business of art, and preparing them to engage with a broad spectrum of institutions. This year's residency artists are Elizabeth Hudson, Alexis Hunter, and Elisha Luckett.
Juneteenth 2023

 

ABOUT JUNETEENTH

Juneteenth commemorates the end of formal slavery in Texas on June 19, 1865, two and a half years after President Abraha Lincoln signed the Emancipation Proclamation on January 1, 1863, and more than one month following the end of the American Civil War. Colloquially known as "The Black 4th of July," Juneteenth marks the beginning of an African American journey to carve a new place in society for free people to shape identities independent of racial caricature, eradicate slave culture, promote ethnic pride, and create economic prosperity.

ABOUT STAY BLACK AND LIVE 2023

The George Washington Carver Museum, Cultural and Genealogy Center, will host the fourth annual Stay Black and Live (SB&L) Juneteenth Festival from June 12-19, 2023. This year's theme is Austin Family Reunion and will center local collaborations and partnerships with organizations and individuals making an impact. 

​"We are incredibly proud to continue Austin's Juneteenth celebration and tradition at our historic museum," said Carre Adams, Museum Director at the Carver Museum, "With a robust week of programming, we aim to honor the significance of Juneteenth as we foster a deeper understanding of our shared history. We invite the Austin community to join us as we commemorate this momentous occasion and bring Black history past, present and future to the forefront."

From community kickbacks, dance parties, cookouts and live music to dynamic conversations with thought leaders, educators and public scholars, this year's festival will be truly memorable.

​

 

Free Your Mind Juneteenth Conversation Series 

Join us on Monday, June 12th from 6:00 - 8:00 pm, for a conversation with Grammy-Award-winning Desoto, Texas, high school music teacher Pamela Dawson. 

On Thursday, June 15th, from 6:00 - 8:00 pm, culinary food historian, James Beard Book Award recipient, and author of The Cooking Gene: A Journey Through African-American History in the Old South, Michael W. Twitty, will present a lecture on African-American foodways and contemporary abolitionist movements.

On Monday, June 19, from 1:00 pm  – 3:00 p.m., historian, legal scholar, New York Times Bestseller, and Pulitzer Prize-Winning Author Dr. Annettee Gordon-Reed will speak about her book, On Juneteenth. 

This program has been generously sponsored by the City of Austin Equity Office and IKEA Round Rock. 

 

 

Community Kickback and All-Ages Dance Party

On Friday, June 16th  from 6:00 p.m. - 9:00 p.m., a multi-generational community kickback and dance party featuring a sensory station powered by Creative Action. We will give away glow sticks, kites, bubble guns, and more to attendees under a neon tent. High-energy sets by DJ Cysum and DJ Dontizl will keep the vibes high before closing out with a special edition of BodyRockATX. The one and only Queen Deelah will host the festivities and keep the party rocking all night long.

This program is presented in partnership with Creative Action.

Community Cookout and Music Festival - 6/17

On Saturday, June 17th  from 3:00 p.m. – 9:00 p.m., a community cookout and music festival will occur in the historic Rosewood Neighborhood behind the Carver Museum. Starting at 3 p.m., Lady Joy will host mid-day festivities while KAZI's Untapped DJs set the vibe and attendees eat smoked BBQ prepared by veteran pitmasters. Festival attendees can also check out the community vendor market, carnival games, educational workshops from Joyous Tutoring, Student ICONS, National Council of Negro Women, Greater Austin Business and Professional Women's Club, and Creative Action, along with film screenings in partnership with KLRU and PBS, and self-guided tours.

At 6 p.m., host Saul Paul will kick off the music festival with opening performances by Rochelle Snearl and Deric J. Lewis, Austin Samba, Sonia Jevette, Stretch Musik, and DJ Kay Kali. At 8:00 p.m., the funky, rocking, dancing, soulful mega band GAPX-The Band brought to life by original members of the legendary group "The Gap Band," will serenade Juneteenth festival goers for 90-minutes with chart-topping hits like Outstanding, and You Dropped a Bomb on Me. 

 

Folktales Bookclub

For the month of June,  Folktales Bookclub will discuss, In Our Shoes: On Being a Young Black Woman in Not-So-Post-Racial America by Brianna Holt. The book club will meet virtually via Zoom. If you're interested in learning more about the book club or attending please contact Peggy Terry at folktaleslitsociety@hotmail.com.  

 

17th Austin Annual African American Book Festival

 

The 17th annual Austin African American Book Festival will be held on Saturday, June 24, from 10:00 AM - 4:00 PM at the Carver Museum and Library. This year will feature award-winning authors Kwame Alexander, Gayle Jessup, Dr. Peniel Joseph, and Austin's own Anne Wynter. For people inspired to trace their own family odysseys, historian kYmberly Keeton, will host a genealogy workshop and suggest resources available locally and online.

The Austin African American Book Festival strives to build a love of reading and strengthen community by sharing literature by and about African Americans. The festival includes a vendor market place and a showcase where emerging writers will read from recent work. This event is free and open to the public. To learn more visit us online at: www.aaabookfest.org/.

 

That's My Face

For June's That's My Face, CarverMuseumATX presents a documentary screening of "Amazing Grace Aretha Franklin" is honor of Black Music Month. The documentary presents Aretha Franklin with choir at the New Bethel Baptist Church in Watts, Los Angeles in January 1972 recording what would become the bestselling gospel album of all time! Following the screening there will be a Community Q&A facilitated by Dr. Charles Carson. RSVP today!

 

Black Girls in AI Coding Makerspace

Changing Expectations is looking for 10-15 Black female students between 8th and 12th grade to join the Black Girls in AI Coding Makerspace. Each team will attend a lunch meeting hosted by My Brother's Keeper Coding Makerspace on AI. Meeting dates are June 17th and 24th, July 15th, 22nd, and 29th.

The student teams will meet via Zoom in between June and July. In-person meetings will occur every Saturday in August from 10 AM - 4 PM at the Carver Museum. Prepare for Al careers! Earn a digital badge from IBM, a $500 stipend, and tech prizes! To learn more about this incredible opportunity, visit the Black Girls in AI Coding Makerspace application.
Ongoing Programs
Create & Heal

Create and Heal is a program of the Carver Museum that focuses on helping our community process the continued state-sanctioned violence against Black and Brown people in the United States. Through this program, we partner with Austin-based artists and activists to provide workshops where participants can share their thoughts and feelings and create art.

Small Black Museum: a podcast

Featuring stories from Black Austinites and contemporary shakers and makers, Small Black Museum is a podcast hosted by CarverMuseumATX. Our first episode, "Legacy, Legacy, Legacy!" features Stephanie Lang, Program Administrator for the Center for Community Engagement at the University of Texas at Austin. You can listen to it on Soundcloud.

Our next segment of Small Black Museum features husband and wife hip-hop duo Riders Against the Storm. We'll be dropping it in late May. Until then, stay curious and elevate your own living archive!

Carver Studio Arts

The Carver Museum's Studio Arts Program for adults was created as an inclusive place for the creation of artwork informed by and grounded in the history of Black art and artists. Courses are taught by local professional artists, include both history and technique of the medium, and are small in class size allowing for discussions, experimentation, and artistic development. Participants are also able to visit and be inspired by local and national artists' work exhibited throughout the Carver Museum Art Galleries.

Course offerings include DJ 101, relief printing, digital photography, and Afrocentric drawing.
Carver Summer Camp 2023

 
Black History Month 
Join us for the whole month of February at the Carver for an incredible calendar of events celebrating Black History Month! Here at the Carver, we celebrate Black History all year, but we're shining our brightest in February for our community. From African Drumming workshops to Black History Month Kid's Day, Carver Museum ATX is the place to celebrate Black History in Austin! Tap in to learn about all the exciting happenings all month long. 

Black History Month 2022

 

The CarverMuseumATX presents a community Block Party for Black History Month!

Join us for music, food, and a Melanated Marketplace Vendors' showcase with DJ Urban Mello! With special performances by Shelbi Alexandria, J. Mill, and Andre Taylor. Free and open to the public.

 

Black History Month Kids' Day! presents crafts, storytelling and activities to learn more about Black Heritage

Something for the entire family! We're focusing on this year's Black History Month Theme "Black Health and Wellness" and featuring special guests: Children's Book Author and Illustrator Don Tate, Black Girls Who Run Austin, Christopher Isom-Youth MOVEment Instructor, and CDF Freedom Schools Austin

Photographs by Madison Morris and Nicole Parker
Past Programs
View the ONLINE EXHIBITION.

Timbuktu Y.O.U. Virtual After-School Program

Timbuktu Y.O.U. is a STEAM (science, technology, engineering, art and math) and photography-based virtual after-school program that touches on SEL (social and emotional learning) as well as gardening and leadership with our youth participants.

The program is for 6th-8th graders and is especially geared towards students of color. All kids welcome. Its name is inspired by Timbuktu, the center of learning for centuries in Mali, West Africa an empire founded by Mansa Musa 1,800 years ago.

Timbuktu Y.O.U. program dates are September 21 - December 17, 2020.  Spaces are limited.  Sessions will be via Zoom Rooms.

SCHEDULE:
Monday and Wednesday 4pm-6:30pm
Tuesday and Thursday 4pm-6pm

Important NOTE:
If interested in enrolling in all three sessions, $150 due in full upon registration.  For monthly payment options, enroll in individual sessions of interest.  Deadline for first session payment is upon registration (beginning August 18th).  Deadline for second session payment is Sept. 17th; and deadline for third session payment is October 15th. 

Timbuktu Y.O.U. will offer the following classes:
TEEN SUMMIT
DIGITAL PHOTOGRAPHY
AQUAPONICS 
AND MORE...

Click HERE for more information on how to register on Rectrac.  Click HERE for information on Financial Assistance through the City of Austin.  If financial aid approved email faith.weaver@austintexas.gov to let us know, so that it can be applied.  

We look forward to serving youth virtually with Timbuktu Y.O.U. afterschool.

Digital Kickback

 

Digital Kickback is a music series showcasing Black Austin-based DJs, musicians, and audiophiles to help you shake off the work week. Every Friday from 5:30-6:30pm, the Carver will go Live on Instagram with a musician to set the soundtrack for your weekend.

Make sure you're following us on Instagram and have notifications turned on so you don't miss a beat!

Digital Kickback line up:
April 10: DJ Cysūm
April 17: DJ Shani
April 24: Stefon Osae
May 1: Charles Moon

Black to the Future: Book Club

 

Black to the Future is a virtual book club focusing on works by Black authors on dystopian realities, alternate universes, and sci-fi. RSVP through Eventbrite here to access the web conferences.

Black to the Future's first meeting is on April 28, 2020 from 7pm to 9pm and will discuss Parable of the Talents by Octavia E. Butler. Butler is a renowned author and is the first science fiction author to ever receive the "Genius Grant." Parable of the Talents is a science fiction novel set in a dystopian reality wherein the United States is governed by an extremist fundamentalist Christian group. In a stark comparison to the current political climate, this 1995 novel maintains its cultural relevance in a new decade by exploring the dynamics of power, control, and enslaved labor within America.

Conference information for discussions TBA.
Cultural Aptitude

 

Cultural Aptitude is a conversation and training series designed to provide practical advice around navigating our new normal. Join us at 6pm on May 6 for a conversation with sustainability and self-sufficiency expert Christina Muhammad.

Phone conference info:

Phone number: 408-418-9388 // Access code: 622-275-062