Exhibits at the Carver
History, culture and art exhibits curated to educate and inspire. The Carver Museum has a core exhibit, two rotating art galleries, and four permanent exhibits honoring African-Americans in Austin and beyond.
CORE EXHIBIT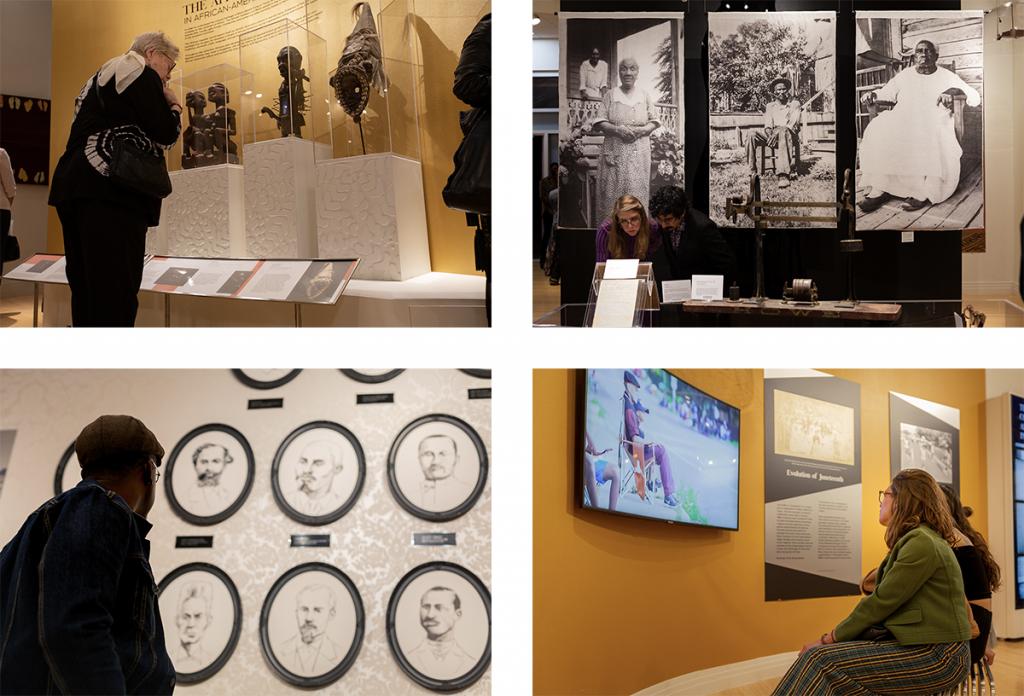 The African-American Presence in 19th Century Texas
The George Washington Carver Museum proudly presents its new core exhibit, The African American Presence in 19th Century Texas.
Presence succeeds the previous exhibit, Juneteenth: a Celebration of Freedom (installed in 2005), and highlights the transition from African civilizations, to bonded servitude, to a precious but ever so fragile freedom in the United States of America.
Presence has five different sections: the African Impulse in African American Culture, Slavery in Texas, African Americans in Texas Politics, Freedmen's Communities of Texas, and Juneteenth.
The exhibit is a dynamic multi-sensory experience for visitors that is structured to grow over time in response to ongoing research. Presence was built to evolve, just as Africans Americans have for generations.
ART GALLERIES
PAST EXHIBITS
Perseverance: Works Inspired by the Word by Graylin Anderson

photo by Moyo Oyelola

Perserverance: Works Inspired by the Word

by Graylin Anderson

Featuring figurative works on paper and wood, Perseverance explores historical narratives of spirituality and resistance.

New Orleans-born Graylin Anderson began producing art in the late 1980s while serving in various branches of the United States Armed Forces. Before moving to Austin, Texas in 2002, Anderson's work was exhibited in art galleries and museums in Georgia, including the Savannah Art Association Gallery and the Ralph Mark Gilbert Civil Rights Museum. In recent years, Anderson's works have been exhibited in Austin's Black owned art spaces like Mitchie's Gallery, founded by the late community leader Joyce Adejumo.

Majele (Venomous) by Olaniyi Rasheed Akindiya (AKIRASH)

photo by Moyo Oyelola

Majele (Venomous)

by AKIRASH

Impacted by the forced separation of children from their parents at the U.S. Mexico border, Majele (Venomous) asks us to reckon with this dark moment in time. How can we heal the wounds, drain the venom, and live together in mutual respect and dignity?

AKIRASH is the recipient of numerous awards, grants, and fellowships including the Innovative Artist Award from the Mid America Artist Alliance (MAAA / NEA), Pollock Krasner Foundation Award, Santo Foundation, and Commonwealth Connection Award UK.
PERMANENT EXHIBITS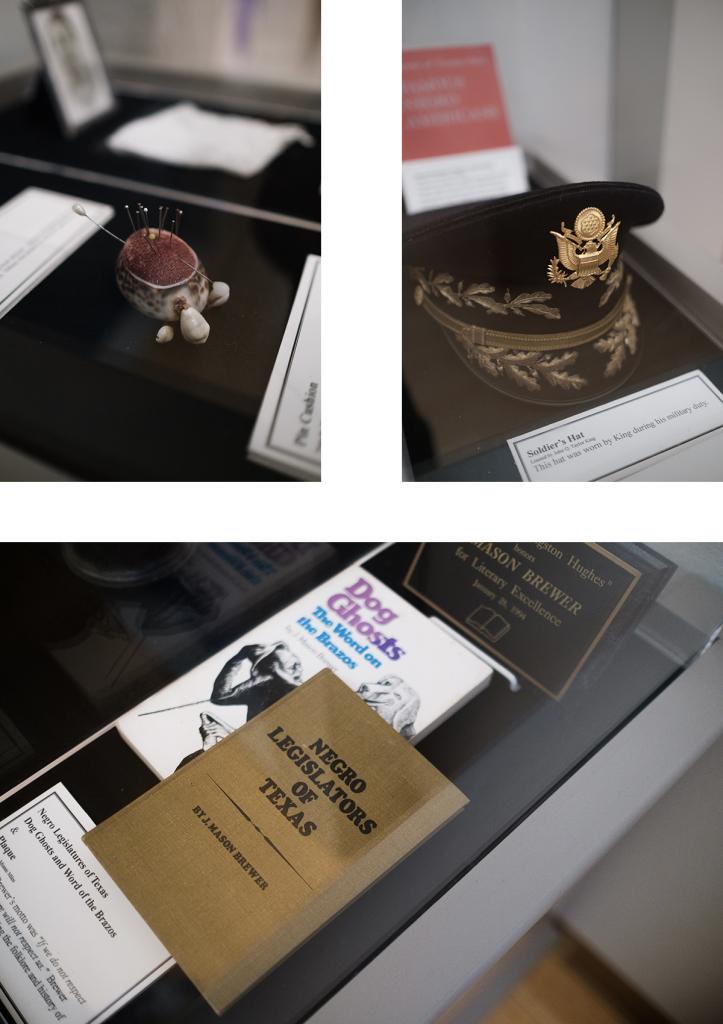 Families Gallery
Our permanent exhibit on Austin African-American families highlights 10 families who have contributed greatly to the Central Texas landscape. From the area's first black settlements to some of this generation's strongest community leaders, this interactive gallery explores the history of Austin's African-American community and allows guests to present their own family stories for all to see.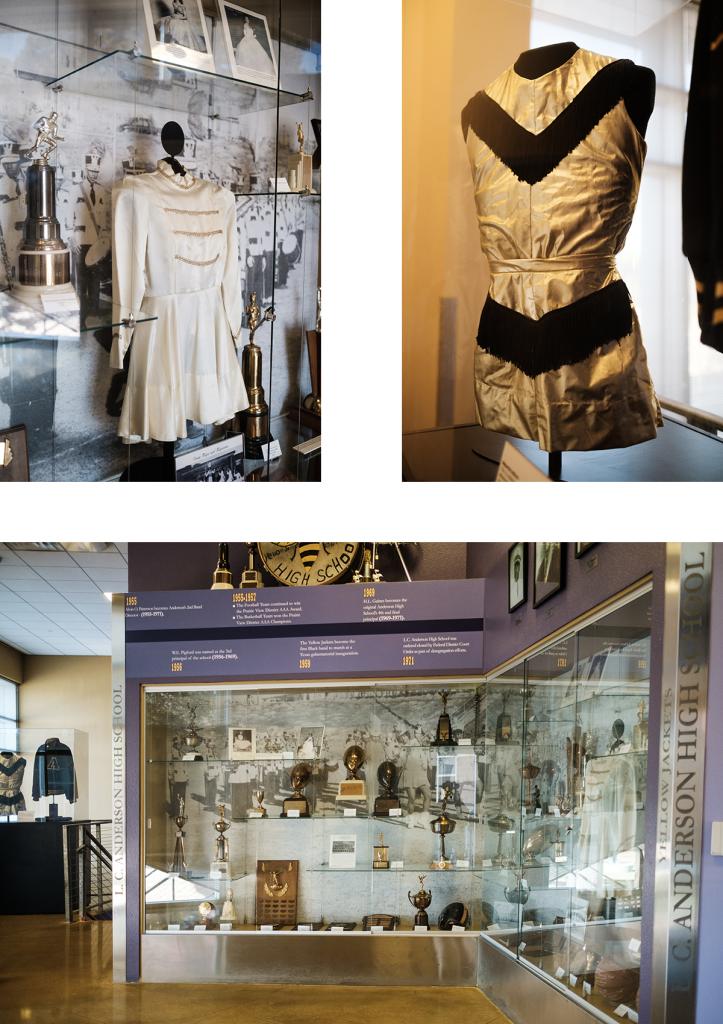 L.C. Anderson High School Exhibit
Old L.C. Anderson High School and her alumnae. Anderson High School was the school that African Americans went to prior to integration in the Austin Community. This exhibit spotlights the prestige and accomplishments of the student body in sports, music, and academia through artifacts, oral histories, and yearbook imagery.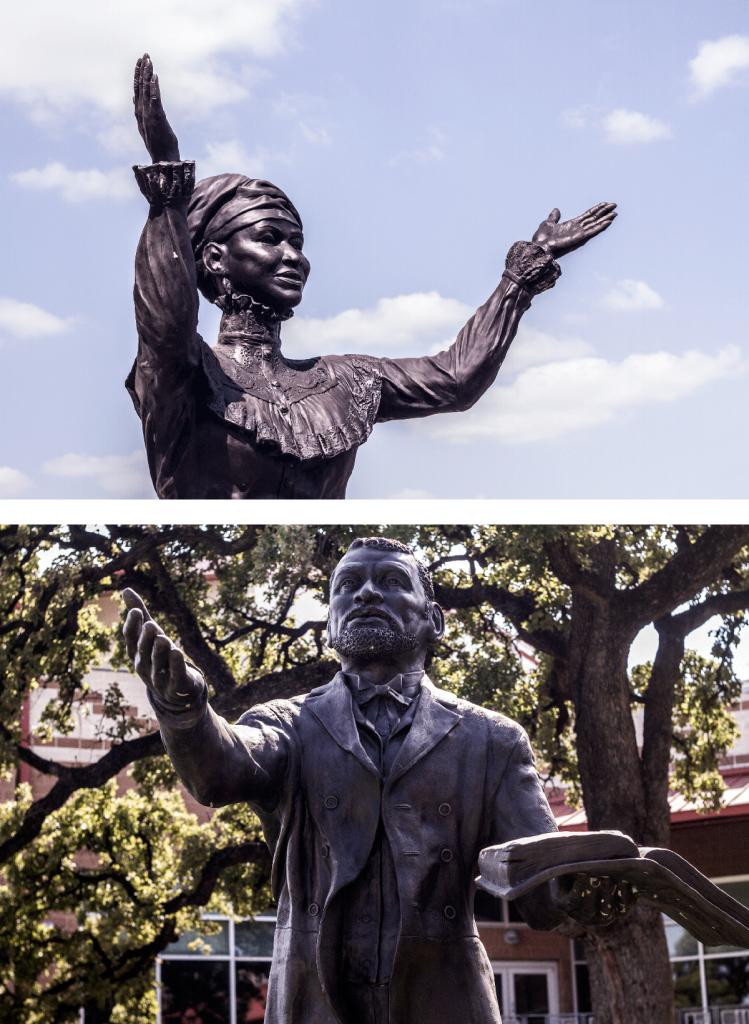 Freedom Plaza
Freedom Plaza is home to the Juneteenth Memorial Sculpture Monument, which opened to the public on June 27, 2015.  It is made up of five bronze figures that represent the story of Juneteenth and a paved timeline of the Black Presence in the Americas—from the Middle Passage to the Emancipation Proclamation that leads to the Bell of Freedom. The Juneteenth Sculptures were created by Eddie Dixon and Austin native, Adrienne Rison Isom.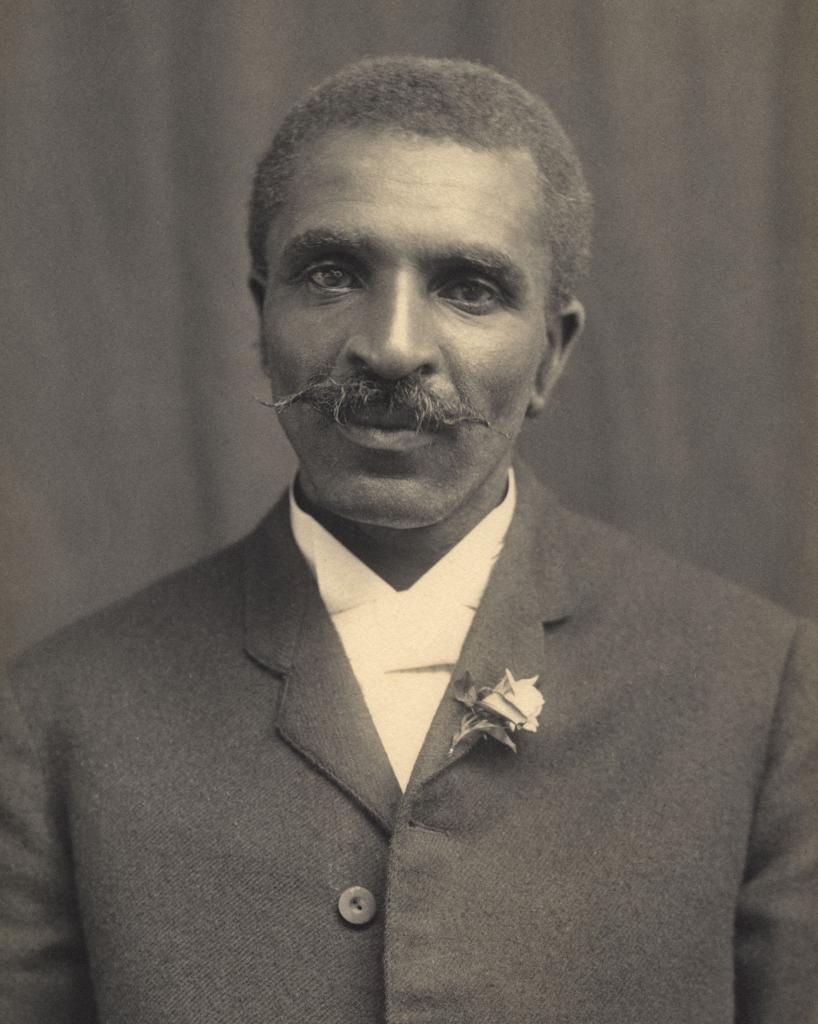 Children's Gallery
The Children's Gallery, entitled Let's Pretend Dr. Carver!, is a hands-on look at famous African-American scientists and inventors. Children can  learn about some of history's most creative minds while seeing that they, too, can achieve great things when they put their own minds to work. We invite all visitors to become an inventor for a day!