About Us  |  Programs/Events/Services  |  Exhibits  |  Get Involved 
EXHIBITS
Liv Monique Johnson 
"Suspension" e

xhibition on view until

 February 27, 2022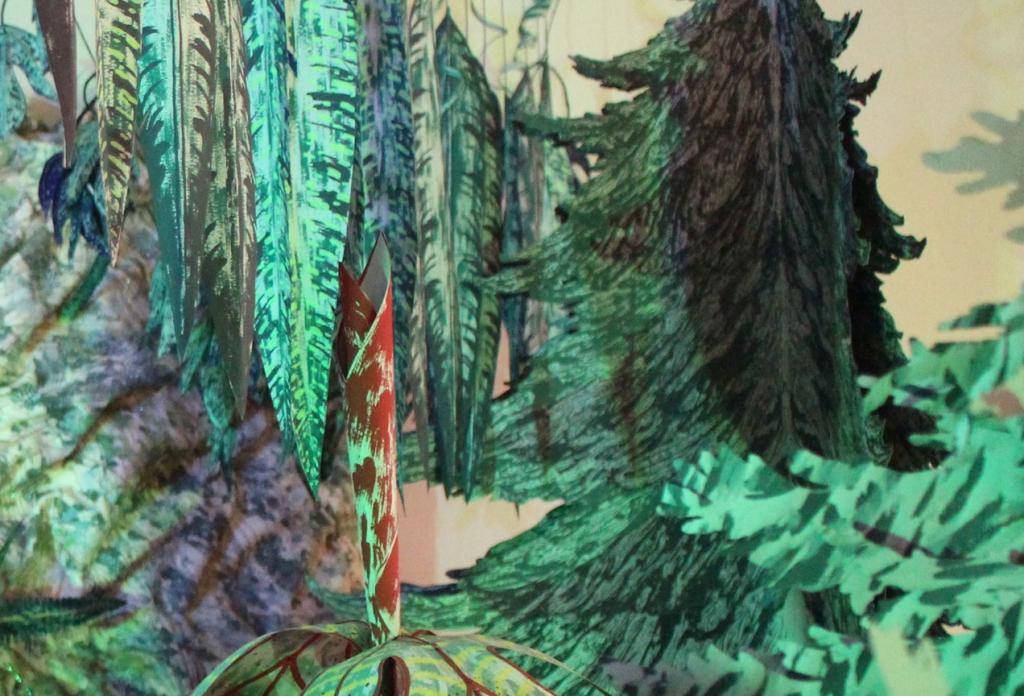 "Suspension" is an immersive print installation which invites the viewer to explore an outcropping of wilderness where the weird may take place. Screenprinted elements are combined with a variety of materials to create a lush setting of colorful foliage which fills the space. This environment culminates in a suspended moment; a focal point of ultimate potential. Surrounded by abundance this core allows for a quiet confrontation with the unknown.
Born and raised in Pahoa, Hawaii, Liv Monique Johnson earned her BA at the University of Hawaii at Hilo and her MFA in Studio Art at Texas Tech University with an emphasis in printmaking and sculpture. Her work has been shown across the country as well as internationally and is in private and public collections. She now lives in Houston where she continues to develop her art at Burning Bones Press and is an Instructor and Print Studio Manager at the Glassell School of Art. Livjohnsonart.com @leafmonique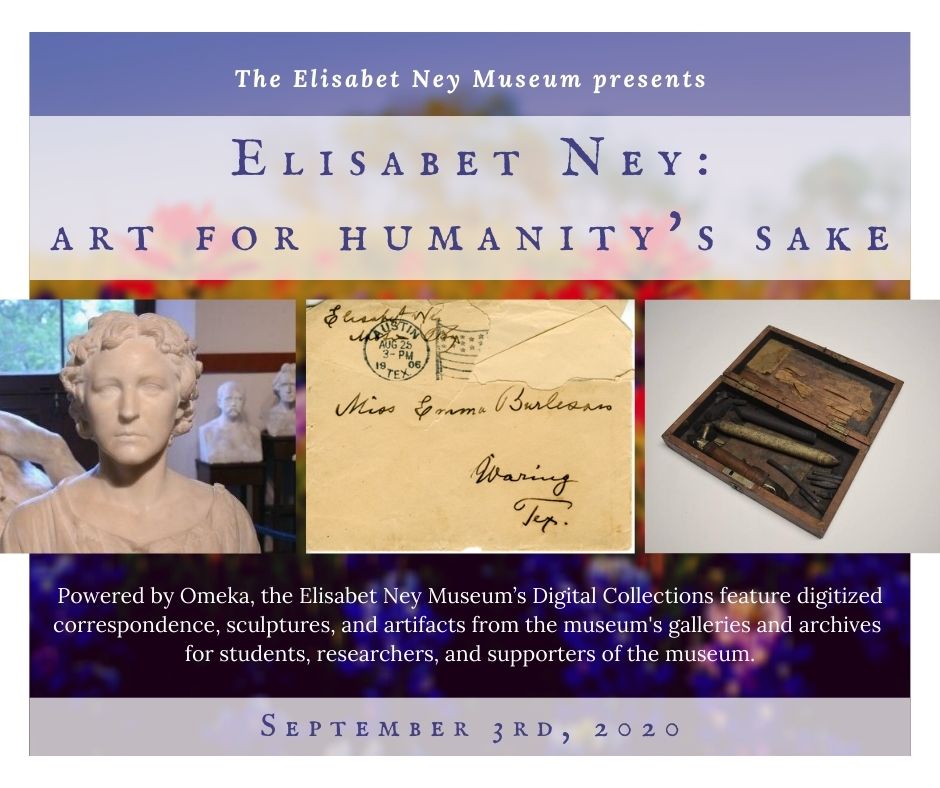 In ELISABET NEY: ART FOR HUMANITY'S SAKE, the Elisabet Ney Museum brings together over 80 pieces from our collections and puts them online! Enjoy the ultimate portrait of Elisabet via portions of our extensive collection portrayed in a way never before possible: online! Portrait and allegorical sculptures, studies, maquettes as well as archives, letters, photos, tools, personal effects—even clothing—are all displayed in this crisp, and useful, online exhibition. Casual fans to advanced researchers will find the data of great interest. You can even see things that are never visible to the public—items that are deep in our collections room!
Please visit the online exhibition here
PAST EXHIBITIONS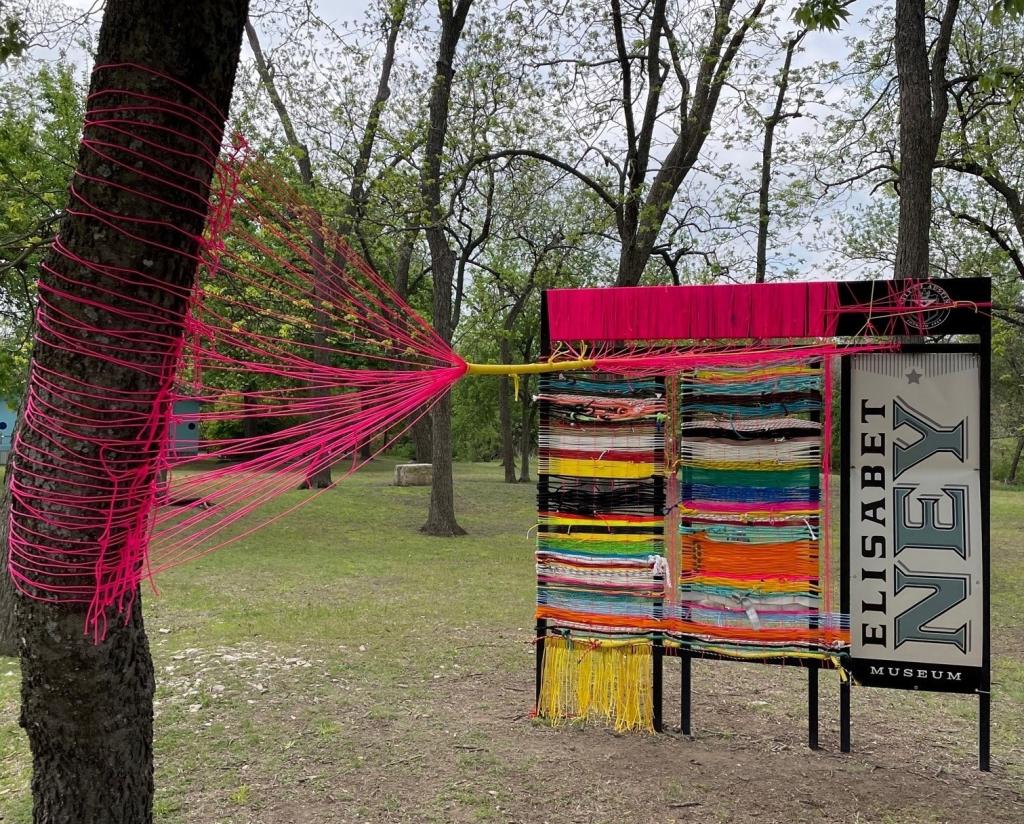 JADE WALKER: REWEAVE 2021
Mire + Mend outdoors
Birdsong indoors
On View: Saturday, June 9 to Sunday, October 24, 2021
The Elisabet Ney Museum is proud to present "Reweave: 2021," an exhibition of works indoors and outdoors by Austin artist Jade Walker. The show consisting of two parts: Mire + Mend, which is outside the Elisabet Ney Museum, on its grounds; and Birdsong, located inside the Museum. There is also a virtual component, found here. Intended to reflect community bonds through intersections in fabric and weaving, Reweaving refers to the art of repairing damage to a garment in a virtually invisible way by hand weaving new material and replicating the garments original structure as closely as possible. Both Mire + Mend and Birdsong utilize similar weaving structures but one asks others to bring their own materials and take part in a communal fashion to mend while the other advocates observation and action through other means. Together these works create the overall project, Reweave: 2021.

In SUFFRAGE NOW, the Elisabet Ney Museum asked contemporary women photographers to share photos that comment on the Centennial of the Ratification of the 19th Amendment. The photos were selected by a preeminent jury of curators, photo editors, photographers and artists. Photos are accompanied by commentary by the photographers. The exhibition is ALL online. Participate on social media by using the hashtag "#SuffrageNow"!
Please visit the online exhibition and related programming here.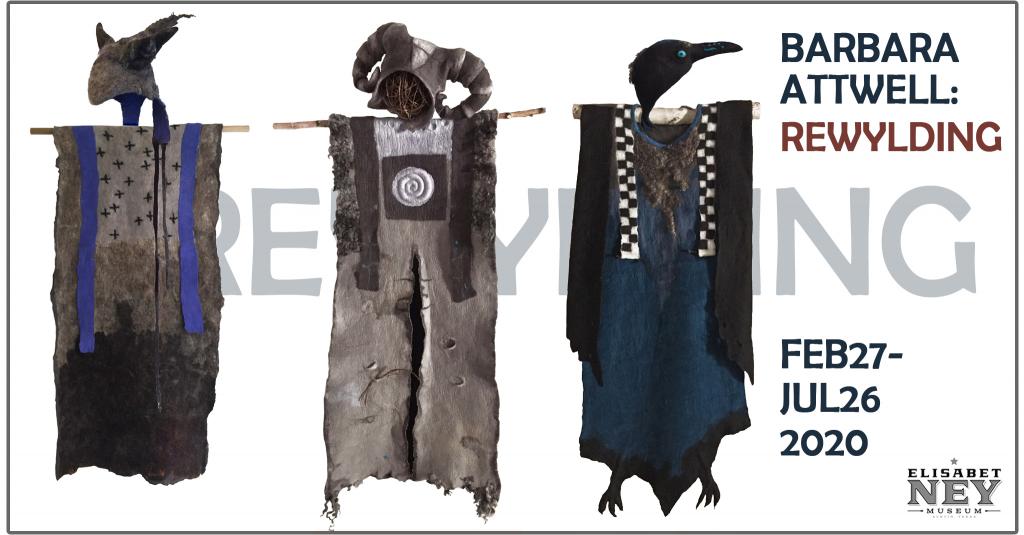 BARBARA ATTWELL: REWYLDING
On View: Saturday, February 27 to Sunday, July 26, 2020
For a video tour of the past Special Exhibition "Barbara Attwell: Rewylding", please visitBarbara Atwell: Rewylding Exhibition