About Us  |  Programs/Events/Services  |  Exhibits  |  Get Involved 
EXHIBITS
ONLINE NOW

In SUFFRAGE NOW, the Elisabet Ney Museum asked contemporary women photographers to share photos that comment on the Centennial of the Ratification of the 19th Amendment. The photos were selected by a preeminent jury of curators, photo editors, photographers and artists. Photos are accompanied by commentary by the photographers. The exhibition is ALL online. Participate on social media by using the hashtag "#SuffrageNow"!
Please visit the online exhibition and related programming here.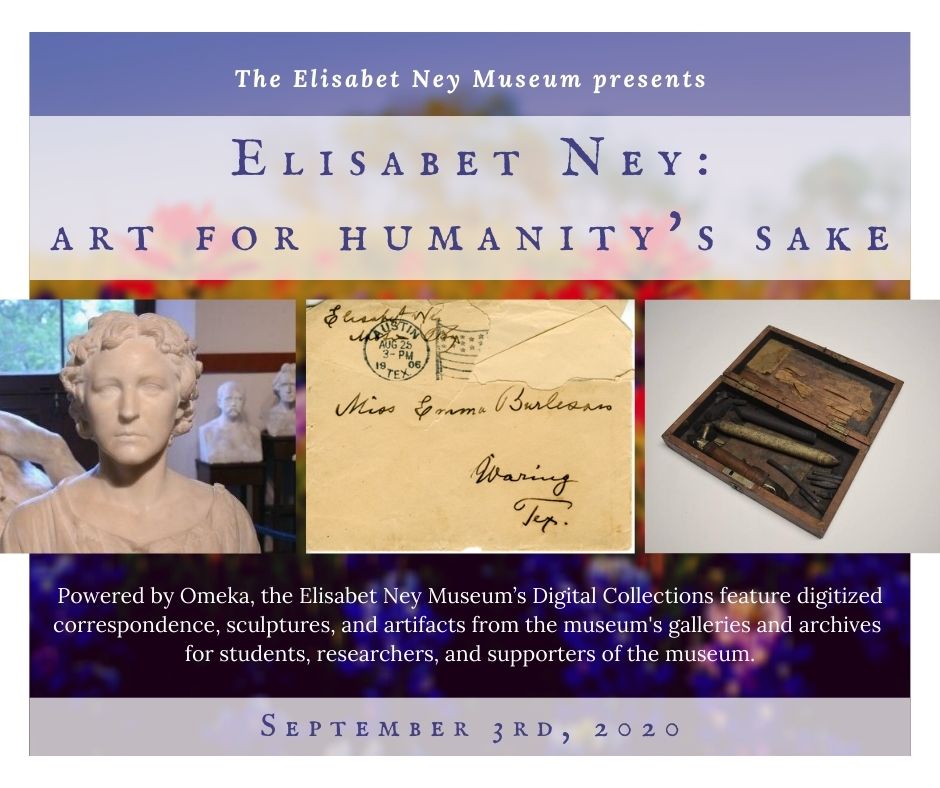 In ELISABET NEY: ART FOR HUMANITY'S SAKE, the Elisabet Ney Museum brings together over 80 pieces from our collections and puts them online! Enjoy the ultimate portrait of Elisabet via portions of our extensive collection portrayed in a way never before possible: online! Portrait and allegorical sculptures, studies, maquettes as well as archives, letters, photos, tools, personal effects—even clothing—are all displayed in this crisp, and useful, online exhibition. Casual fans to advanced researchers will find the data of great interest. You can even see things that are never visible to the public—items that are deep in our collections room!
Please visit the online exhibition here
PAST EXHIBITIONS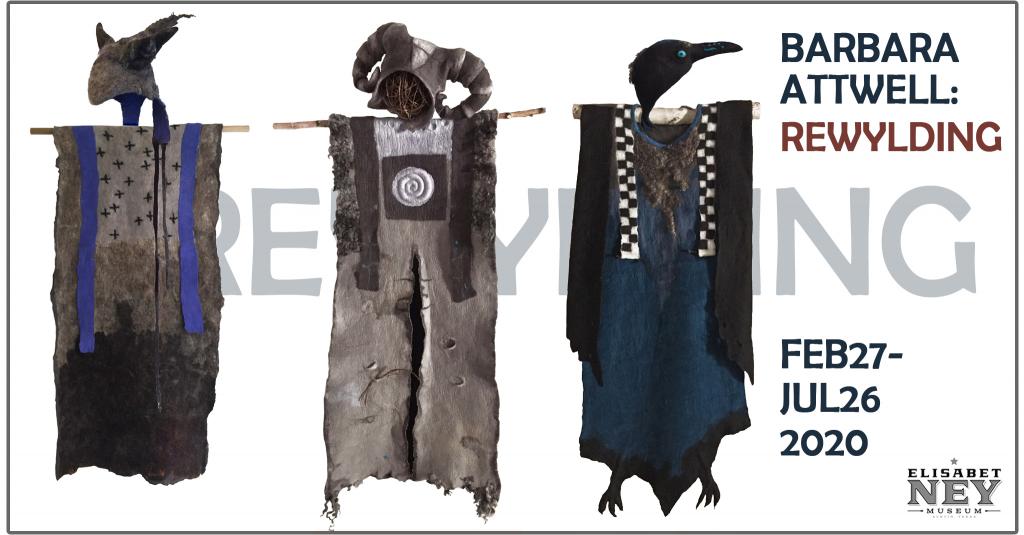 BARBARA ATTWELL: REWYLDING
On View: Saturday, February 27 to Sunday, July 26, 2020
For a video tour of the past Special Exhibition "Barbara Attwell: Rewylding", please visit Barbara Atwell: Rewylding Exhibition