East Austin Environmental Initiative (Spring/Summer 2020)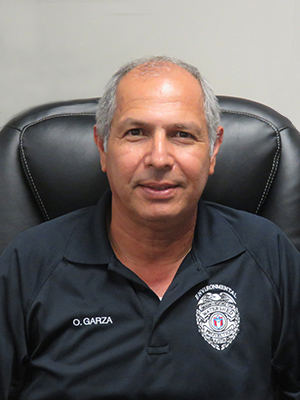 Oscar Garza
Email - PH 512-974-1893
Field Notes
"…Nobody told me there'd be days like these 
     Strange days indeed…" 
Greetings and welcome to our latest newsletter. It's hard for me to believe that we are able to bring this newsletter to you. Our world has been turned upside down and undergone tremendous changes since the last newsletter. These days have been a challenge that none of us have ever faced before.  
Despite the profound changes that we are going through our world keeps spinning around, the sun keeps coming up every morning, and we all must continue doing what we can to help ourselves, our families, our friends and neighbors.  So, I won't try to put all of this into perspective at this time. With all that in mind I'm very pleased that we're able to bring you another newsletter. 
In this issue we go back to Oak Springs Preserve, which is getting some needed attention.  Read about the Holly Project that will connect with the Holly Power Plant transformation. And lastly read about the changes that the Austin Brownfields Office is helping to bring about at Chalmer Courts South. 
Revitalizing the Oak Springs Watershed Management Area 
East Austin is home to many slow moving, natural springs. Three of these subtle springs are hidden in the wooded area of the Oak Springs Watershed Management Area. Located on Oak Springs Drive, near the Willie Mae Kirk Library, Oak Springs is home to several large oak trees, a tributary of Boggy Creek, and lush riparian vegetation. Oak Springs consists of two sections of land, on either side of Oak Springs Drive. The southern section contains the Tillery Street Soccer Fields and a stormwater pond surrounded by a buffer of tall grasses and plants. The northern section contains a trio of springs and is dense with trees. This section of Oak Springs was purchased by the Watershed Protection Department (WPD) after local organizations advocated  saving the property from development.  
In 2019, WPD staff identified several areas in need of improvement at Oak Springs. As a result, the north section of Oak Spring was closed to the public in August 2019. In September, WPD removed hazardous trees, trash and debris, and invasive tree species like chinaberry and ligustrum. In October, Public Works installed a sidewalk along the front of the property, as part of an existing mobility project. Then finally, in November, some areas were seeded with a mixture of native, shade-tolerant wildflowers and the soil was decompacted. 
Currently, this section is closed to the public, and access to the area is restricted by a temporary fence. The closure will allow new vegetation to establish roots, helping to restore plant communities on the property. Oak Springs is scheduled to re-open in summer 2020. While the property remains closed, WPD will be reaching out to community partners and stakeholders to gather feedback about future stewardship plans for the site.  
For more information about the temporary closure, visit http://www.austintexas.gov/department/oak-springs-maintenance. If you have questions about Oak Springs, please contact Leah Gibson at Leah.Gibson@austintexas.gov.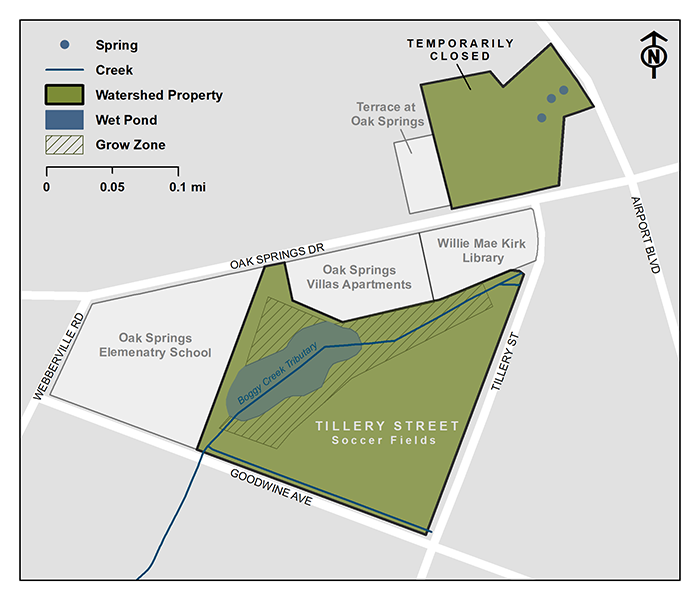 Oak Springs Watershed Management Area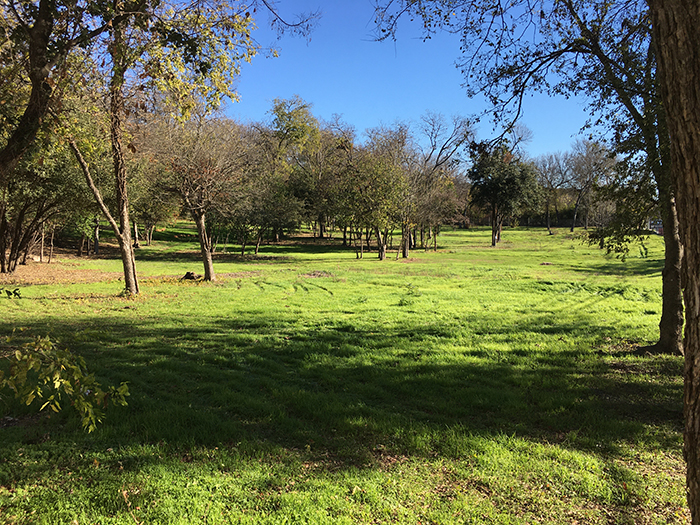 A view of the north section of Oak Springs. 
The Holly Project Aims to Support the Festival Beach Master Plan  
The Holly Project is an exciting new development that is currently underway in East Austin. The Austin Parks and Recreation Department has partnered with The Trail Foundation to improve this key area within the Holly Shores/Edward Rendon Sr. Park at Festival Beach Master Plan.  
The Holly Project area is located just west of the decommissioned Holly Power Plant at Festival Beach. It sits adjacent to the lagoon and the baseball fields. The area is located in the East Cesar Chavez and Holly Neighborhoods, home to generations of Hispanic/Latinx residents who have worked tirelessly to preserve the neighborhood's character and cultural historic sites. 
The proposed improvements anticipate the transition of the decommissioned Holly Power Plant into parkland and changes to the Butler Hike-and-Bike Trail. Working with the community, it is expected this project will provide area residents with an ADA-accessible realignment of the trail along the waterfront. The project will support the restoration of urban forest and protection of lake shoreline for wildlife habitat. It will also provide for easy access to Lady Bird Lake for recreation and fishing.  
Two design concepts were presented to the community in December and early January during an open house and a series of small group presentations. The Trail Foundation is currently consulting with Parks and Recreation and the Watershed Protection Departments on a recommended approach that aligns with feedback received. The site improvements are expected to preserve the natural character of the area while providing functional gathering spaces under heritage oak tree canopies and along the waterfront. A public open house is being planned in the summer for the community to view and comment on the final plans. To learn more about the project, visit http://www.austintexas.gov/department/holly-project-trail-foundation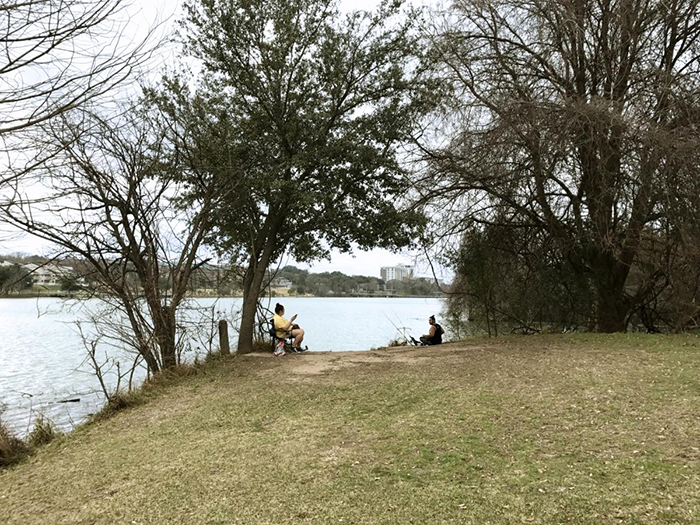 Holly Project area
New Life for Chalmers Court South 
New and exciting changes are coming to Cesar Chavez, between 2nd and 3rd streets.  This property, located at 1640 E. 2nd Street, is being revitalized into affordable housing vitally needed for Austin.  The existing buildings were transformed into a new multifamily housing project serving the community, with more improvements in the works.  
Two buildings on the property were demolished.  One single-story building that was vacant in preparation for the coming changes, where Housing Authority of City of Austin staff used to office.  The two businesses in the other two-story building are supportive of the planned improvements and have relocated.  The new building features 86 apartments, a mix of one- to four-bedroom units, serving families making 60% of the Median Family Income (MFI) or less.  This redevelopment, Chalmers South, will assist with the City's comprehensive plan, the Austin Strategic Housing Blueprint.  
Before work could safely begin on the new project, experts at Austin Brownfields Revitalization Office tested existing buildings, land and groundwater.  Whenever a current property has a history of being near a past business using chemicals or potentially harmful substances (think gas stations, dry cleaners or chemical plants) there is a risk that some of those old toxins are still lingering in the buildings, land or even underground water.  These potentially contaminated locations are referred to as brownfields and that's where the City of Austin Brownfields Revitalization Office can step in to help. 
Austin's team of experts knows how to test for, and if needed, clean up any potential contamination left behind from previous inhabitants. In 2017, the City of Austin did their due diligence, so they had an idea of any potential environmental concerns they might have to deal with during redevelopment. They first completed a Phase I Environmental Site Assessment (ESA), which identified building materials that were a concern due to when the buildings were first constructed.  The Brownfields team performed an asbestos and lead-based paint survey to ensure worker safety during demolition.  The survey identified asbestos in the buildings, which had to be removed and properly disposed before any work on the new project could begin.  Once the asbestos was removed, the buildings were demolished, and construction began to revitalize the property for the community. The new building opened in November 2019, completing the first phase of revitalization at Chalmers Courts.  More affordable housing units are planned for the future phases of the Chalmers Courts redevelopment.  
The Brownfields Revitalization Office receives grants from the Environmental Protection Agency to provide free environmental site assessments and low-interest cleanup loans for properties that may have contamination.  If you have questions about brownfields or steps that were taken to investigate Chalmers Court, please email brownfields@austintexas.gov.    
Chalmers Court Before