District 5 Council Member
Ryan Alter, Council Member for District 5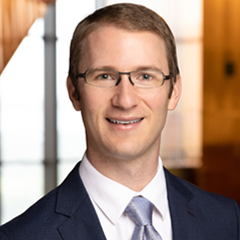 Ryan Alter is a longtime Capitol staffer and attorney who has worked with Senators Kirk Watson, Sylvia Garcia, and Juan "Chuy" Hinojosa to fight for progressive policies that bolster voting rights, support public education, expand healthcare, and increase affordable housing opportunities. Born at St. David's South, Ryan is a lifelong Austin-area resident who has experienced both the good and bad that has come with Austin's explosive growth. Throughout his career, Ryan has advanced policies to improve the lives of all Texans regardless of their zip code. Read more about Council Member Alter.
Term of Office
Jan. 6, 2023 through Jan. 6, 2027
 
District Map
Zoom and scroll to explore District 5 in the map below. Not sure if you live in District 5? Check out our District Lookup Map.