The Land Use Review Division reviews and permits site plan and subdivision applications for compliance with Chapters 25 and 30 of the Land Development Code. 
The site plan and subdivision review process follows administrative procedures set forth by state law and/or local code requirements. Most of Austin's development regulations are codified in the City Code, Technical Criteria Manuals, and Standard Details and Specifications.
---
NEW Land Use Review Submission Process
Land Use applications and updates can now be submitted with the online form: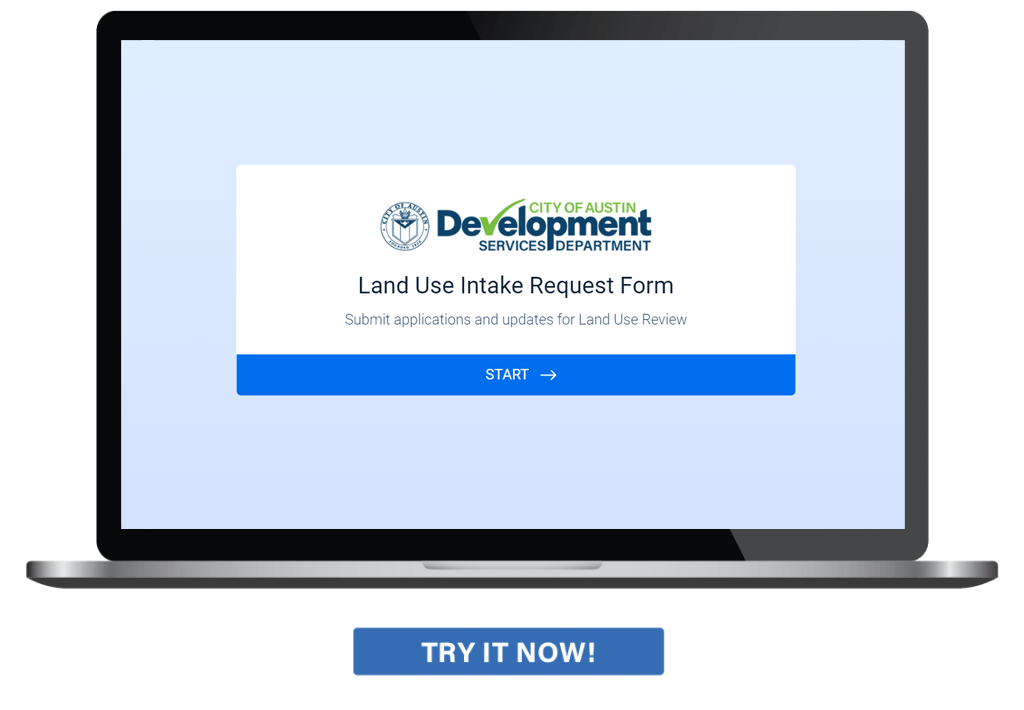 The webform provides guidance on submission requirements and allows applicants to:  
Submit applications for Site Plans, Subdivisions, Zoning, Zoning Verification Letters, and the General Permit Program
Submit updates for Site Plans, Zoning and some Subdivision applications
Instantly upload large files up to 150MB each
Request an AB+C account to be connected to a case 
This new submittal tool is a pilot. Feedback for this new submission process can be submitted here. 
---
On September 1, 2019, the City's subdivision application process changed significantly to comply with the requirements of House Bill (HB) 3167 passed during the recent 86th Session of the Texas Legislature.
---
Site Plan and subdivision applications are reviewed for requirements which include zoning, design standards, subdivision, drainage/floodplain, water quality, transportation, environmental review, erosion control, and mitigation and/or protection of protected or heritage trees.
Review of plans is also coordinated with other city departments such as Austin Energy, Austin Water Utility, Austin Fire, Department of Public Works, Right-of-Way (ROW), Utility Coordination, and Accessibility.
In addition, reviews are coordinated with agencies such as the county, school districts, Texas Commission on Environmental Quality (TCEQ), Capital Metro and Texas Department of Transportation (TxDOT).
The subdivision review team provides case management for subdivision applications, and processes land status determinations. If you have a question about the subdivision process or a land status determination, please email Subdivision Review and we will respond within 24 hours.
View the Site Plan Review Process Flowchart
View the Subdivision Review Process Flowchart
---
---
Atlas 14 & Flood Risk
The National Weather Service has completed a historical rainfall study, called Atlas 14. This study shows that Central Texas is more likely to experience larger storms than previously thought.
Read Flood Risk and ATLAS 14: OVERVIEW to see what the City is doing.
Review the Guidance Document for Proposed Atlas 14 Code Amendments and Drainage Criteria Rules.
---
The Environmental Review program of the Land Use Review Division performs a comprehensive review of a proposed development's impact on the environment prior to permitting. 
Elements of the review include the following:
Tree and Natural Area protection
Landscaping
Construction on slopes
Erosion protection
Impervious cover
Critical Environmental Features
---
Starting in March 2022, the Land Use Intake Team will be unavailable on Wednesdays for chat in an effort to focus on catching up on previous requests to reduce overall wait times.